Last updated on Tuesday, November 1, 2022
Whether exploring the world-class museums and installations that fill the Museum District, or venturing through thought-provoking displays found throughout the Greater Houston area, there is no shortage of exhibits that locals and visitors alike will find fascinating and engaging.
365 Houston has compiled a list of featured exhibits currently on display at museums and renowned destinations throughout the city of Houston, including free offerings that are always open to the public.
Museums and exhibit venues have been organized by prominence in both ticketed and free admission categories. They're also listed by area of focus (art, history and science, and kid-specific) in the sidebar at the top of this page.
These current exhibits require a dedicated ticket—either included with general admission or as a separate ticket—at several of Houston's flagship museums, including The Museum of Fine Arts Houston (MFAH), Houston Museum of Natural Science (HMNS), The Health Museum, Holocaust Museum Houston, and more.
Most museums offer free admission on certain days or during certain hours, though tickets to some exhibits are still required.
Scroll down to check out current museum exhibitions and art installations in Houston.
Save on Museum Visits with Houston Museum Passes
Current Ticketed Museum Exhibits in Houston
One of the Museum District's crown jewels, the Museum of Fine Arts, Houston (MFAH) routinely hosts some of the most prominent temporary exhibits in Houston each year. Joining the exhibits from the museum's permanent collection, these curated crowd-pleasers consistently draw Houstonians and visitors alike.
Another must-see Museum District landmark, Houston Museum of Natural Science (HMNS) is best known for its amazing halls of Paleontology and Ancient Egypt exhibit, along with the Cockrell Butterfly Center, gem and minerals hall, planetarium, and more. You can often find discounted admission to HMNS.
King Tut's Tomb Discovery Experience | Now on view in 2022 – This immersive exhibition has visitors assume the role of British archaeologist Howard Carter as he discovered King Tut's tomb in Egypt in 1922. A 1:1 scale of the tomb surrounded by recreations of objects, treasures and the equipment of the burial chamber seeks to offer a similar experience to Carter's as visitors wind their way through various aspects of the tomb. Prices vary.
Dreher Masterworks | Through Monday, May 29, 2023 – Marvel at these masterworks from across four generations of the Dreher family, known for exquisite pieces that are carved from gems like ruby, sapphire, aquamarine, topaz and other rarities.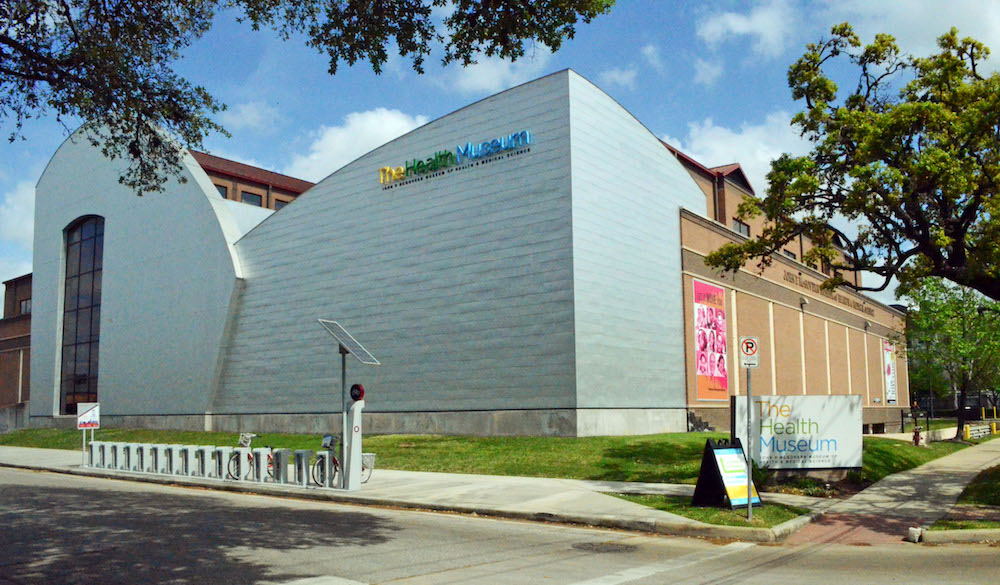 In the Museum District, the Health Museum is a Smithsonian-affiliate kid-friendly staple that invites museum-goers to consider the human body in all of its capabilities and the ways we can keep it healthy, thanks in part to marvelous advances in medical science.
Outbreak: Epidemics in a Connected World | Temporarily on View in 2022 – Created by Smithsonian's National Museum of Natural History in Washington, D.C., this exhibit examines the origins of pathogens, how they spread, and the ways to address them in a world where humans, animals, and the environment have deep, intricate connections. Included with museum admission. A virtual tour is available online. Included with general admission.
Primordial Shift: The Science & Art of Genetic Modification | Through May 2023 – This artist exhibition offers the work of Michael "Mick" Meilahn, who as a farmer and artist chose the staple crop of corn as inspiration, seeking to explore what it means in culture, food and science—particularly since the commodification of GMOs in the 20th century and the implications that has for the humble ear of corn.
Through a reflective journey of the events in Europe in the 1930s and 40s, Holocaust Museum Houston (HMH) provides an educational experience that promotes responsible individual behavior, cultivates civility, and pursues social justice by exploring human rights and the horrors of hatred, prejudice, and apathy.
Charlotte Salomon: Life? Or Theatre? | Through Sunday, December 4, 2022 – Featuring more than 200 small gouaches on paper created by German-Jewish artist Charlotte Salomon in the early 1940s, this exhibition delves into the artist's flurry of creativity in a two-year span while in hiding from Nazi occupiers first in Germany, then in France. Drawn from approximately 1,300 pieces she created in that time, the works examine a life marked by personal tragedy and external political events, before her death on arrival at Auschwitz in 1943.
HOPE: Stories of Houston Survivors | Through Sunday, January 15, 2023 – This annual exhibition utilizes the video testimonies and clips of Holocaust survivors telling their stories, along with a selection of family artifacts that survived that period of time, drawn from the live experiences of Houston Survivors.
One of twelve Asia Society locations in the country, the Asia Society Texas Center in the Museum District hosts public programs and exhibitions to increase knowledge of Asia, enhance dialogue, and generate new ideas across the fields of art and culture, business, and education.
Everything She Has Within Herself | Through Sunday, November 13, 2022 | FREE – Three murals adorn the exterior of Asia Society Texas—from artists Jas Charanjiva, Chanel Miller, and Jenifer K. Wofford—that each in their own way rejects common destructive myths created to preserve historical power structures.
Yōkai: Scenes of the Supernatural in Japanese Woodblock Prints | Through Sunday, December 11, 2022 – A collection of 80 works that include Edo-period woodblock prints and printed books that span more than 250 years looks at the overlap of the supernatural realm in scenes that involve yōkai, mysterious phenomena and bizarre creatures, spirits, and transformed entities. $8; $5 for students with ID.
Located in the historic Galveston Orphans Home, The Bryan Museum is one of the world's largest collections of historical artwork, artifacts, documents, and exhibits relating to the American West and Texas.
21st Century Cowboys: The Tintypes of Robb Kendrick | Sunday, November 13 to Sunday, January 15, 2023 – Utilizing the 19th-century photographic process of tintype, Robb Kendrick photographs modern cowboys from across fourteen states of the American West, as well as in Canada and Mexico. Included with general admission.
Working Hands: the Photography of Rick Williams | Sunday, November 13 to Sunday, January 15, 2023 – Through 40 detailed photographs and supplemental print and video resources, Rick Williams captures the images of workers and work places in three industries that form huge portions of the Texas economy: ranching, oil and technology. Included with general admission.
Next to Ellington International Airport, Lone Star Flight Museum (LSFM) is home to more than 40 displays of significant flying vehicles, hundreds of artifacts related to the history of flight, and flying simulators. In additional, the Texas Aviation Hall of Fame pays tribute to the contributions of native Texans, including Howard Hughes and former President George H.W. Bush.
Milestones & Moments: The Aviation Art of Douglas Ettridge | On view in 2022 – Inspired by the aviation machines and people responsible for them, artist Douglas Ettridge was known for capturing the spirit of the skybound, through works that focused on balloons, airplanes and rockets. Complementing the works on display, visitors will also have historical documentation that allows for better understanding of the people, places and planes that inspired his art. Included with general admission.
In North Houston, the National Museum of Funeral History (NMFH) houses the country's largest collection of funeral service artifacts and features renowned exhibits on one of man's oldest cultural customs. Visitors to NMFH can discover the mourning rituals of ancient civilizations, see up-close the authentic items used in the funerals of U.S. presidents and popes, and explore the rich heritage of the industry that cares for the dead.
The Printing Museum showcases and explores the importance, process, and influence of printed documents and images from the invention of paper and moveable type to today. It traces the struggle for a free press in a young United States through important advances in publishing in the 20th century and its continued relevance in the 21st. Visitors can expect to see antique printing presses, rare books, prints, historic newspapers, striking posters, and more.
The Printing Museum is currently relocating to Midtown with a to-be-announced fall opening date. Follow the Museum for future details.
Save on Museum Visits with Multi-Day Houston Museum Passes
Free Exhibits & Art Installations in Houston
Houston is home to many renowned institutions like the Menil Collection, Contemporary Arts Museum of Houston (CAMH), Moody Center for the Arts, and more where you can explore current exhibits for free, with opportunities to donate to the institutions.
The Menil Collection is a uniquely beloved art museum and campus housing the permanent collection started by John and Dominique de Menil. The main building anchors a campus that also features the Rothko Chapel, Byzantine Fresco Chapel, and Menil Drawing Institute. Two further buildings are dedicated to single artists (Cy Twombly and Dan Flavin) and another to year-long installation projects.
Admission to the Menil Collection and its buildings on campus is free and open to the public.
Located across the street from the MFAH campus, the Contemporary Arts Museum, Houston (CAMH) hosts ever-rotating exhibitions that its curators deem the most exciting international, national, and regional art of our time. Housed in a striking stainless steel building, the museum has two galleries. Admission is always free. Donations at the door are welcomed, but not required.
Troy Montes Michie: Rock of Eye | Through Sunday, January 29, 2023 | FREE – Drawing from his experience growing up on the United States and Mexico border, Troy Montes Michie's drawings, collages, sculptures and installations are brought together for this examination of how bodies of marginalized communities are frequently erased, fetishized, idealized and criminalized.
Diane Severin Nguyen: If Revolution is a Sickness | Through Sunday, February 26, 2023 | FREE – The first solo exhibition of the artist, If Revolution is a Sickness features a recent video installation by the same name, plus photographs, a site-specific architectural intervention, and an upcoming billboard located in Midtown during the month of January 2023.
Located in historic Third Ward, Project Row Houses is comprised of a city block containing 39 structures that highlight its community-based mission of supporting people, ideas, and causes while encouraging artists to extend their practice into a social context. Project Row Houses host artists during bi-annual events called Artist Rounds, in which they're invited to utilize the structures to engage and preserve the community. Admission is free and open to the public.
Round 54: Southern Survey Biennial | Through Sunday, February 12, 2023 | FREE – The inaugural round of the Southern Survey Biennial celebrates the work of eight artists from across the Southern region, each of whom convert the Project Row Houses into work that grapples with the enormity of contemporary issues and the residual experiences of the past three years.
In the heart of the Museum District, the Houston Museum of African American Culture (HMAAC) engages visitors of every race and background with rotating art exhibitions, film screenings, tours, educational programming and more, that help explore and preserve the materials and intellectual culture of African and African Americans in Houston, the state of Texas, the southwest region, and the African Diaspora. Admission to HMAAC is always free, though donations are welcomed but not required.
No temporary exhibitions are currently on display, but you can still browse the permanent collection. Follow the Museum for future updates.
While it's far from a museum, Discovery Green and the adjacent Avenida Houston are both known for their interactive, striking, and compelling public art installations. The overlapping destinations' art installations are always free to the public.
Mi Casa, Your Casa 2.0 | Through Monday, November 14, 2022 | FREE – From Mexican designers Esrawe + Cadena comes these glowing house-like play structures where visitors can sit, swing and relax, intended to create connections between members of the community.
One of the recent crowning jewels of Houston's parks, Buffalo Bayou Park was completed in 2015 following a years-long refurbishment and redevelopment of the namesake bayou's banks. It's home to several permanent art installations—like the Dandelion Fountain and Tolerance Statues—including some examples of landscape and physical design as art. The park stretches west from the Sabine bridge by Downtown to Shepherd Drive.
No temporary exhibitions are currently on display at Buffalo Bayou Park.
On the campus of Rice University, Moody Center for the Arts is a state-of-the-art architectural beauty, hosting multiple immersive exhibitions throughout the year, as well as workshops, classes, and special events. Admission is always free and open to the public.
Urban Impressions: Experiencing the Global Contemporary Metropolis | Through Saturday, December 17, 2022 | FREE – Moody's fall exhibition centers on modern life in the metropolis, featuring work from more than a dozen artists in dialogue about the overarching aspects of city life.
Robert Hodge, Hedwige Jacobs & Royal Sumikat | Through Friday, August 25, 2023 | FREE – A new round of large-scale murals adorn Rice's Provisional Campus Facilities on Loop Road, featuring the works of artists Robert Hodge, Hedwige Jacobs and Royal Sumikat.
Off the Wall: Danielle Dean, Death Drive | Through Friday, August 25, 2023 | FREE – Another installment of the Off the Wall series brings Danielle Dean's Death Drive, a large and vibrant banner that mimics billboards used in roadway advertisements to illustrate Fordlandia, a utopian city imagined by American automoblie maker Henry Ford, built in the northern Brazilian rainforest of the 1920s.
From its home in Midtown, Lawndale Art Center focuses on emerging, up-and-coming local and regional artists, giving them exposure in its four galleries, garden, and the massive 3,200-square-foot wall on the building's northeast-facing wall. Admission is free.
On the University of Houston campus in Third Ward, Blaffer Art Museum offers free exhibits, publications, and public programming for a participatory experience in understanding the force of contemporary art.
Monira Al Qadiri: Refined Vision | Through Sunday, January 8, 2023 | FREE – This first solo exhibition from the Berlin-based artist presents these works that range from surreal to melancholic, reflecting the intense and often astonishing scenes that make up the artist's real (and imagined) memories of her formative years in Kuwait.
Paul Anthony Smith: Standing In | Through Sunday, March 12, 2023 | FREE – Through a process of "picotage," Jamaica-born artist Paul Anthony Smith utilizes his training in ceramics to modify photos and re-sculpt images in order to thicken its meaning. In this exhibition, his work combines people and places the artist encountered upon travels through the Caribbean.
A Houston tradition for over thirty years, the Art Car Parade sends jaw-dropping cars, bikes, skaters, and motorized creatures rolling down the streets of Downtown and Allen Parkway. Founded by Ann and James Harithas, the Art Car Museum continues the spirit of the popular parade by providing exhibit space for artworks on view temporarily, as well as some of the remolded vehicles that dazzle in the yearly spectacle.
FotoFest 2022: Bessie Dean Parr, Glimpses of the Past | Through Sunday, December 4, 2022 | FREE – Viewable by appointment only, this addition to FotoFest 2022 sees the photographs of Bessie Dean Parr on display, cataloguing the turn of the century in Collierville, Tennessee.
Learn more about visiting Art Car Museum | Official Site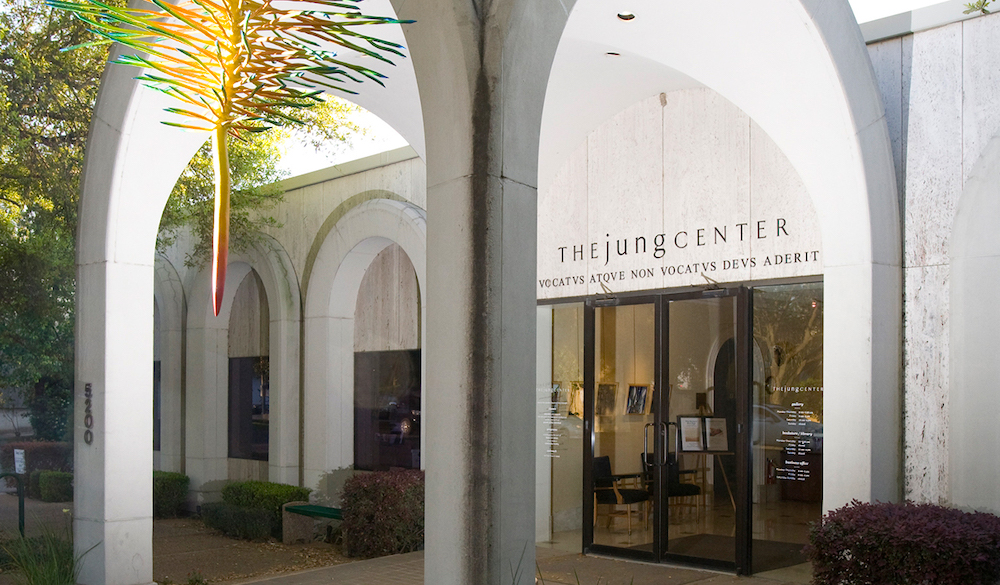 Located next to CAMH, the Jung Center offers more than 200 classes each year on topics including relationships, ethics, religious studies, expressive arts, writing, mediation and more. In addition, Jung Center also features a free art gallery with rotating exhibits from emerging and established local, regional, and national artists.
Cindy Shung: Mind is Universe | Through Tuesday, November 8, 2022 | FREE – The artist and photographer presents works that play on what each individual perceives in our universe, from flowers and beyond, to explore how imagination differentiates humans from other living organisms and advances civilization.
(w)Hole: Drawing from the Wound Collective | Friday, November 11 to Tuesday, December 20, 2022 | FREE – A group exhibition that features six Houston-based artists, this collection of drawings focuses on the topics of grief, apology and healing.
Houston Center for Contemporary Craft (HCCC) is one of the only museums in the country dedicated to the art of making things by hand. In addition to checking out its exhibits, visitors to HCCC can witness artists-in-residence from around the country as they create original art from materials like clay, fiber, glass, metal, wood or found/recycled materials. Admission is free.
CraftTexas 2022 | Through Saturday, January 28, 2023 | FREE – The eleventh in this series of juried exhibitions showcases some of the best Texas-made contemporary craft consisting of a variety of artworks and installations, with a particularly strong showing of work in fiber, metal and mixed media.
Since 1981, Houston Center for Photography (HCP) in Montrose has hosted ongoing exhibits of renowned artists, up-and-coming photographers, and students that take part in classes or workshops offered at the small visual artists' organization. Admission is free and open to the public.
Beyond the Record | Through Sunday, November 27, 2022 | FREE – Featuring the work of three artists—Muriel Hasbun, Stephanie Concepción Ramírez, and Jessica Carolina González—this photographic series centers on the legacies here and in El Salvador of the Salvadoran civil war and its effects on Salvadoran communities.
Located in Midtown, Station Museum of Contemporary Art has spent two decades hosting local, national, and international exhibitions that seek to broaden public awareness of the cultural, political, economic, and personal dimensions of art. Admission is free and open to the public.
No temporary exhibitions are currently on display. Follow the Museum for future updates.
One of the city's oldest non-profit art organizations and a staple for contemporary visual art exhibitions and community classes, Art League Houston embraces contemporary approaches offering modern curatorial programming, community-building through art education, and outreach to the under-served communities. Admission is free and open to the public.
Letitia Huckaby: Bitter Waters Sweet | Through Saturday, December 3, 2022 | FREE – Art League's 2022 Texas Artist of the Year, Letitia Huckaby presents new work in this exhibition that explores the legacy of Africatown, the historic community near Mobile, Alabama, founded by a group of West African people that were trafficked to the US as slaves shortly before Emancipation.
Earlie Hudnall, Jr.: Drawn to Communities | Through Saturday, December 3, 2022 | FREE – Receiving the 2022 Lifetime Achievement Award in the Visual Arts, Houston photographer Earlie Hudnall, Jr. displays his compelling images of life in Houston's Third, Fourth and Fifth Wards.
Since 1976, Archway Gallery has been Texas' oldest artist-owned gallery, presenting monthly exhibitions featuring works of sculpture, pottery, and paintings across a wide range of media and styles. Admission is free and open to the public.
Voyages, Paysages, Visages | Through Thursday, November 3, 2022 | FREE – In participation with FotoFest 2022, this exhibition of photographs from resident artist Isabelle Perreau and guest artist Gary Watson pairs the two artist's photographs in order to create a dialogue between the pairings that are at times pointed, poignant, humorous or ironic.
Find More Things to Do in Houston All Year Long
You can find more fun in our interactive event calendar and 365 Weekend Guides.
Be sure to subscribe to our free Weekend Guide email to receive a round-up of great things to do this weekend in Houston in your inbox every Thursday. If you don't want to miss a thing, you can also opt in to our Daily Update emails (emailed six days a week).