Last updated on Wednesday, August 3, 2022
Whether exploring the world-class museums and installations that fill the Museum District, or venturing through thought-provoking displays found throughout the Greater Houston area, there is no shortage of exhibits that locals and visitors alike will find fascinating and engaging.
365 Houston has compiled a list of featured exhibits currently on display at museums and renowned destinations throughout the city of Houston, including free offerings that are always open to the public.
Museums and exhibit venues have been organized by prominence in both ticketed and free admission categories. They're also listed by area of focus (art, history and science, and kid-specific) in the sidebar at the top of this page.
These current exhibits require a dedicated ticket—either included with general admission or as a separate ticket—at several of Houston's flagship museums, including The Museum of Fine Arts Houston (MFAH), Houston Museum of Natural Science (HMNS), The Health Museum, Holocaust Museum Houston, and more.
Most museums offer free admission on certain days or during certain hours, though tickets to some exhibits are still required.
Scroll down to check out current museum exhibitions and art installations in Houston.
Save on Museum Visits with Houston Museum Passes
Current Ticketed Museum Exhibits in Houston
One of the Museum District's crown jewels, the Museum of Fine Arts, Houston (MFAH) routinely hosts some of the most prominent temporary exhibits in Houston each year. Joining the exhibits from the museum's permanent collection, these curated crowd-pleasers consistently draw Houstonians and visitors alike.
Another must-see Museum District landmark, Houston Museum of Natural Science (HMNS) is best known for its amazing halls of Paleontology and Ancient Egypt exhibit, along with the Cockrell Butterfly Center, gem and minerals hall, planetarium, and more. You can often find discounted admission to HMNS.
Body Worlds & The Cycle of Life | Temporarily on View in 2022 – The latest edition of the popular traveling exhibit features real human bodies that have be preserved through the process of plastination. Designed by Body Worlds' creative and conceptual designer, Dr. Angelina Whalley, it demonstrations the human body through the span of time and shows visitors the latest findings in anatomy, longevity, and health. $30; $21 for ages 3 to 11; $15 for members.
Transcending Audubon | Through Monday, October 10, 2022 – Wildlife artist Rex Brasher's work is on display in the Hamill Gallery, featuring 29 paintings of North American birds in their natural habitat. These specific works come from the museum's collection, ranging from 1929 to 1932. Included with general admission; $25, $16 for ages 3 to 11.
Dreher Masterworks | Through Monday, May 29, 2023 – Marvel at these masterworks from across four generations of the Dreher family, known for exquisite pieces that are carved from gems like ruby, sapphire, aquamarine, topaz and other rarities.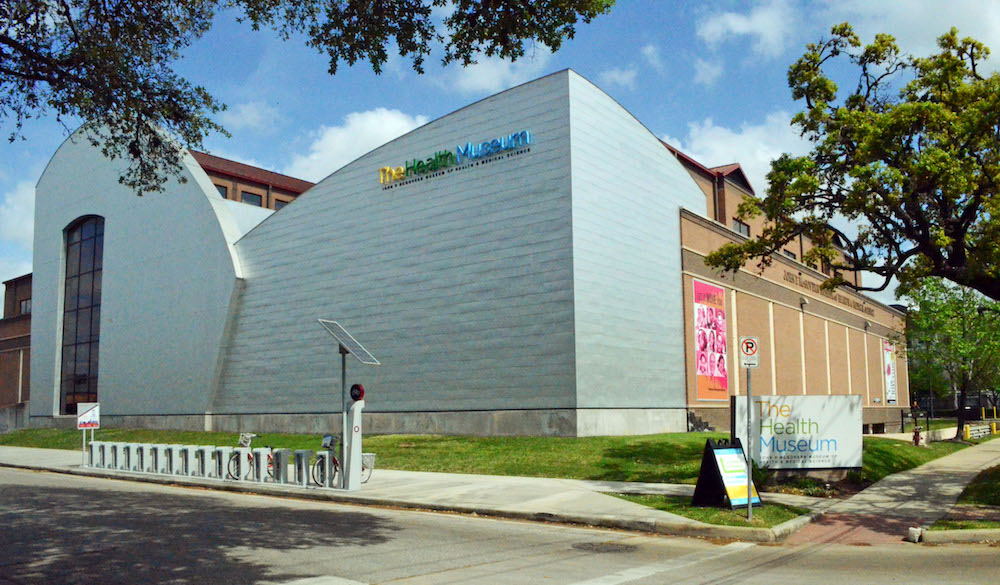 In the Museum District, the Health Museum is a Smithsonian-affiliate kid-friendly staple that invites museum-goers to consider the human body in all of its capabilities and the ways we can keep it healthy, thanks in part to marvelous advances in medical science.
Outbreak: Epidemics in a Connected World | Temporarily on View in 2022 – Created by Smithsonian's National Museum of Natural History in Washington, D.C., this exhibit examines the origins of pathogens, how they spread, and the ways to address them in a world where humans, animals, and the environment have deep, intricate connections. Included with museum admission. A virtual tour is available online. Included with general admission.
Artificial Intelligence: Your Mind & the Machine | Through Sunday, September 11, 2022 – Delve into the ways that machine learning will impact the future as we know it. This interactive exhibition will help make sense of the learning patterns of the human brain and how it differs from computers, as well as the ways the two can work together in the future. Included with general admission.
Through a reflective journey of the events in Europe in the 1930s and 40s, Holocaust Museum Houston (HMH) provides an educational experience that promotes responsible individual behavior, cultivates civility, and pursues social justice by exploring human rights and the horrors of hatred, prejudice, and apathy.
Speaking Up! Confronting Hate Speech | Through Sunday, August 28, 2022 – This exhibition looks at the ways that words can lead to genocide, war crimes and other crimes against humanity through historical and current examples. Visitors will also explore how different strategies can be deployed to counter what we call "hate speech."
Charlotte Salomon: Life? Or Theatre? | Friday, August 19 through Sunday, December 4, 2022 – Featuring more than 200 small gouaches on paper created by German-Jewish artist Charlotte Salomon in the early 1940s, this exhibition delves into the artist's flurry of creativity in a two-year span while in hiding from Nazi occupiers first in Germany, then in France. Drawn from approximately 1,300 pieces she created in that time, the works examine a life marked by personal tragedy and external political events, before her death on arrival at Auschwitz in 1943.
One of twelve Asia Society locations in the country, the Asia Society Texas Center in the Museum District hosts public programs and exhibitions to increase knowledge of Asia, enhance dialogue, and generate new ideas across the fields of art and culture, business, and education.
Artists On Site: Series 3 | Through Sunday, August 28, 2022 | FREE – The third installment of the drop-in studio series features the work of artists Ruhee Maknojia, Matt Manalo, Luisa Duarte and Lanecia Rouse Tinsley, who are given studio space at the Asia Society campus throughout the month to create works across media, including painting, sculpture, textile production, and more. Visitors are welcome to stop by and view the work, as well as chat with the artists about their practice of artmaking.
Located in the historic Galveston Orphans Home, The Bryan Museum is one of the world's largest collections of historical artwork, artifacts, documents, and exhibits relating to the American West and Texas.
Of Birds & Texas: The Art of Stuart and Scott Gentling | Through Sunday, October 16, 2022 – Take in the works of two Texas artists, brothers Stuart and Scott Gentling, inspired by the work of John James Audubon. The pair traveled through Texas in the mid-1980s and created a portfolio of the state's abundant bird life on canvas. The Bryan Museum features 40 framed lithographs of watercolors by the artists that capture the diverse species found along the Gulf Coast and throughout Texas. Included with general admission.
Visions of the West Exhibition & Auction | Saturday, September 3 to Sunday, September 25, 2022 – This exhibition and auction centers on Native American Art from the Bill Harris Collection, including pottery, ceramics, textiles and other works in this inaugural exhibit at the Bryan Museum.
Next to Ellington International Airport, Lone Star Flight Museum (LSFM) is home to more than 40 displays of significant flying vehicles, hundreds of artifacts related to the history of flight, and flying simulators. In additional, the Texas Aviation Hall of Fame pays tribute to the contributions of native Texans, including Howard Hughes and former President George H.W. Bush.
Milestones & Moments: The Aviation Art of Douglas Ettridge | On view in 2022 – Inspired by the aviation machines and people responsible for them, artist Douglas Ettridge was known for capturing the spirit of the skybound, through works that focused on balloons, airplanes and rockets. Complementing the works on display, visitors will also have historical documentation that allows for better understanding of the people, places and planes that inspired his art. Included with general admission.
In North Houston, the National Museum of Funeral History (NMFH) houses the country's largest collection of funeral service artifacts and features renowned exhibits on one of man's oldest cultural customs. Visitors to NMFH can discover the mourning rituals of ancient civilizations, see up-close the authentic items used in the funerals of U.S. presidents and popes, and explore the rich heritage of the industry that cares for the dead.
The Printing Museum showcases and explores the importance, process, and influence of printed documents and images from the invention of paper and moveable type to today. It traces the struggle for a free press in a young United States through important advances in publishing in the 20th century and its continued relevance in the 21st. Visitors can expect to see antique printing presses, rare books, prints, historic newspapers, striking posters, and more.
No exhibitions are currently on display. Follow the Museum for future updates.
Save on Museum Visits with Multi-Day Houston Museum Passes
Free Exhibits & Art Installations in Houston
Houston is home to many renowned institutions like the Menil Collection, Contemporary Arts Museum of Houston (CAMH), Moody Center for the Arts, and more where you can explore current exhibits for free, with opportunities to donate to the institutions.
The Menil Collection is a uniquely beloved art museum and campus housing the permanent collection started by John and Dominique de Menil. The main building anchors a campus that also features the Rothko Chapel, Byzantine Fresco Chapel, and Menil Drawing Institute. Two further buildings are dedicated to single artists (Cy Twombly and Dan Flavin) and another to year-long installation projects.
Admission to the Menil Collection and its buildings on campus is free and open to the public.
Located across the street from the MFAH campus, the Contemporary Arts Museum, Houston (CAMH) hosts ever-rotating exhibitions that its curators deem the most exciting international, national, and regional art of our time. Housed in a striking stainless steel building, the museum has two galleries. Admission is always free. Donations at the door are welcomed, but not required.
Houston, Sie Haben Ein Problem! | Through Sunday, August 28, 2022 | FREE – This first major solo exhibition in the United States of Austrian artists Paul Renner and Richard Hoeck offers playful and unconventional ideas about food, humor, performance art and the social potential of coming together for a meal.
Mariah Garnett: Dreamed This Gateway | Through Sunday, August 28, 2022 | FREE – In the first United States solo exhibition of the Los Angeles-based artist, these video works feature experimental vocalist Holland Andrews, Cairo-based documentary playwright Raphaël Khouri and professional opera singers Christopher Paul Craig and Breanna Sinclairé, performing and probing questions we might ask of collective histories, facets of culture that we privilege, and how we acknowledge history while moving beyond past trauma.
Amoako Boafo: Soul of Black Folks | Through Sunday, October 2, 2022 | FREE – The first solo museum exhibition of Ghanaian artist Amoako Boafo sees his works on display that capture the essence of the Black figure. Through the subjects of his work, Boafo centers the viewer's gaze on a wide representation of Black life, connection and the cultural overlap of existence within the Black diaspora.
Located in historic Third Ward, Project Row Houses is comprised of a city block containing 39 structures that highlight its community-based mission of supporting people, ideas, and causes while encouraging artists to extend their practice into a social context. Project Row Houses host artists during bi-annual events called Artist Rounds, in which they're invited to utilize the structures to engage and preserve the community. Admission is free and open to the public.
2022 Summer Studios Residency | Through Sunday, September 11, 2022 | FREE – Eight local student artists unveil the work they've produced during a July residency at Project Row Houses, intended to ignite dialogues and help members of the community to see themselves and others differently.
In the heart of the Museum District, the Houston Museum of African American Culture (HMAAC) engages visitors of every race and background with rotating art exhibitions, film screenings, tours, educational programming and more, that help explore and preserve the materials and intellectual culture of African and African Americans in Houston, the state of Texas, the southwest region, and the African Diaspora. Admission to HMAAC is always free, though donations are welcomed but not required.
David-Jeremiah: Early Career Survey | Through Saturday, September 10, 2022 | FREE – A rising voice in contemporary art, David-Jeremiah is given a survey of their work that spans a brief three-year period from 2019 to present day, covering works from nine solo exhibitions that start with Hamborghini Rally, the artist's first painting series.
While it's far from a museum, Discovery Green and the adjacent Avenida Houston are both known for their interactive, striking, and compelling public art installations. The overlapping destinations' art installations are always free to the public.
Kingdom of Dreams by Zozo Garcia | Through Monday, August 22, 2022 | FREE – Inspired by Houston and Discovery Green, this vibrant mural of layered colors and contrasting organic and geometric shapes invites visitors to pick out some of their favorite landmarks from the complex images.
Labyrinth by Reginald C. Adams | Through Labor Day, Monday, September 5, 2022 | FREE – Houston-based artist Reginald C. Adams constructs a labyrinth in Discovery Green, crafted from flowering plants, and helping participating individuals to connect with the earth that we walk on, meditate and reflect.
One of the recent crowning jewels of Houston's parks, Buffalo Bayou Park was completed in 2015 following a years-long refurbishment and redevelopment of the namesake bayou's banks. It's home to several permanent art installations—like the Dandelion Fountain and Tolerance Statues—including some examples of landscape and physical design as art. The park stretches west from the Sabine bridge by Downtown to Shepherd Drive.
No temporary exhibitions are currently on display at Buffalo Bayou Park.
On the campus of Rice University, Moody Center for the Arts is a state-of-the-art architectural beauty, hosting multiple immersive exhibitions throughout the year, as well as workshops, classes, and special events. Admission is always free and open to the public.
Baseera Khan: Weight on History | Through Saturday, August 27, 2022 | FREE – The first solo exhibition from the Texas-born artist, Weight on History offers a means to critique existing power structures and envision alternative futures through a variety of mediums, including a monumental sculptural commission.
Womb by Jennifer Steinkamp | Through Saturday, August 27, 2022 | FREE – An interactive VR installation, Womb allows the visitor to manipulate and collide with projected 3-D images of fruit by using a handheld controller, probing the ideas of fruit as a ripened ovary of a plant and its connections to the female-oriented function of seeds, spores and weeds.
From its home in Midtown, Lawndale Art Center focuses on emerging, up-and-coming local and regional artists, giving them exposure in its four galleries, garden, and the massive 3,200-square-foot wall on the building's northeast-facing wall. Admission is free.
Symbiosis by Cindee Travis Klement | Through Saturday, August 13, 2022 | FREE – Explore the living land art of local artist and garden in the Mary E. Bawden Sculpture Garden. Her work introduces local color, texture, and variation through a variety of native plants. The piece will reimagine the urban landscape and answer the question: how do we holistically restore an ecological balance that can coexist in Houston with nature in an art venue?
Jason Moran: Barline Hopkins Deathbed | Through Saturday, August 13, 2022 | FREE – Another installation of the Sankofa Project that faces Main Street from Lawndale's windows, Jason Moran offers this tribute to the legendary bluesman and Houstonian, Lightnin' Hopkins.
On the University of Houston campus in Third Ward, Blaffer Art Museum offers free exhibits, publications, and public programming for a participatory experience in understanding the force of contemporary art.
Hugh Hayden: Boogey Men | Through Sunday, September 4, 2022 | FREE – A collection of monumental sculptural works highlights the architecturally-trained artist's surreal and critical approach to personal experience and social and cultural issues. Through multiple galleries and works, the artist tackles fraught ideas of the "American Dream" and notions of idealism, culture, wealth, agency, and success.
Maria A. Guzmán Capron: Forma Seductora | Through Sunday, September 18, 2022 | FREE – Stitched together from vivid, often recycled fabrics and paint, the "beyond-human" figures crafted by the artist speak to her interest in the ways clothing can signify one's history, class, gender, and/or cultural identity.
Nick Vaughan & Jake Margolin: Wayfinding | Through Sunday, October 9, 2022 | FREE – Spanning a number of years from the artistic and life partner duo, this exhibition explores their primary body of work, 50 States, which draws on little-known, pre-Stonewall queer histories from each state. In addition, Blaffer has also commissioned a number of new works that include two monumental drawings, cartographic mappings of pioneering community members, and a pair of informative lectures.
Opened in 2015, the Midtown Arts and Theater Center Houston (MATCH) features five stages that host 100 to 329 attendees across various spaces for performing arts productions, gallery exhibitions, rehearsal studios, and more. MATCH serves many of the smaller performing arts companies, local artists, and cultural arts organizations in the city, as well as playing host to traveling performers, musicians, artists, and theater groups.
No temporary exhibitions are currently on view.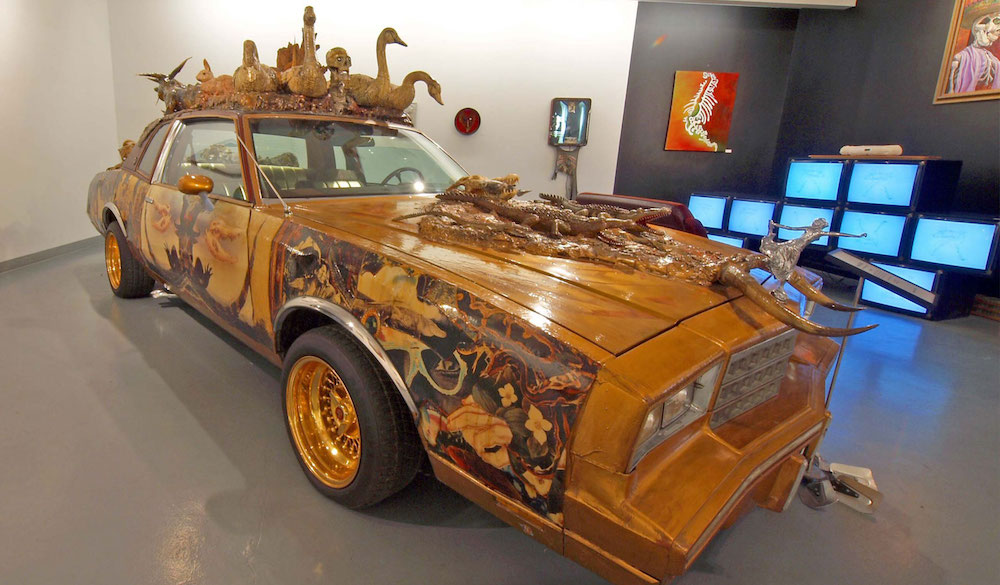 A Houston tradition for over thirty years, the Art Car Parade sends jaw-dropping cars, bikes, skaters, and motorized creatures rolling down the streets of Downtown and Allen Parkway. Founded by Ann and James Harithas, the Art Car Museum continues the spirit of the popular parade by providing exhibit space for artworks on view temporarily, as well as some of the remolded vehicles that dazzle in the yearly spectacle.
The Art of Harold Bourdier | On view in 2022 | FREE – See the work of Louisiana-born Harold Bourdier in an exhibition viewable by appointment only.
Learn more about visiting Art Car Museum | Official Site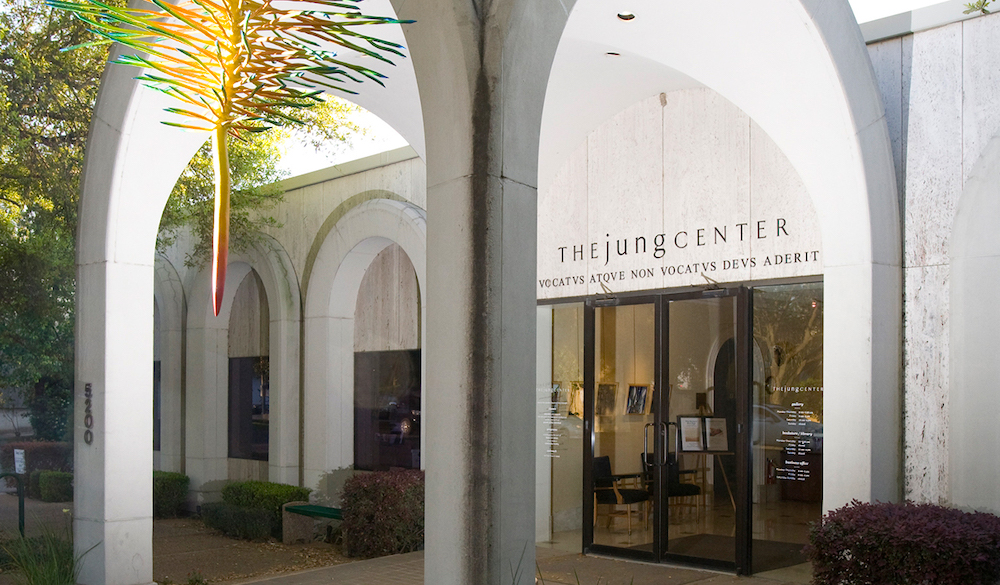 Located next to CAMH, the Jung Center offers more than 200 classes each year on topics including relationships, ethics, religious studies, expressive arts, writing, mediation and more. In addition, Jung Center also features a free art gallery with rotating exhibits from emerging and established local, regional, and national artists.
Students from the Kinder High School for the Performing & Visual Arts | Through Saturday, August 6, 2022 | FREE – This annual exhibition features works from young artists of the Kinder High School for the Performing and Visual Arts (Kinder HSPVA), often a fun and innovative display.
Jo Zider: Earth at the Edge | Monday, August 8 through Wednesday, September 21, 2022 | FREE – Two relief paintings feature in this exhibition from artist Jo Zider, bringing attention to climate change and its devastating effect on our existence on Earth.
Cindy Shung: Mind is Universe | Thursday, September 22 through Tuesday, November 8, 2022 | FREE – The artist and photographer presents works that play on what each individual perceives in our universe, from flowers and beyond, to explore how imagination differentiates humans from other living organisms and advances civilization.
Houston Center for Contemporary Craft (HCCC) is one of the only museums in the country dedicated to the art of making things by hand. In addition to checking out its exhibits, visitors to HCCC can witness artists-in-residence from around the country as they create original art from materials like clay, fiber, glass, metal, wood or found/recycled materials. Admission is free.
A Dressing the Future: The Ecofiction of Nicole Dextras | Through Saturday, September 10, 2022 | FREE – Drawing from her dystopian film trilogy, A Dressing the Future, this exhibition features examples of environmental artist Nicole Dextras' set and costume designs that are plant-based, as well as other props, models and set components.
Made to Last: The Legacy of the Jubilee Quilt Circle | Through Saturday, September 10, 2022 | FREE – Held in conjunction with the 35th anniversary of Houston's Community Artists' Collective, this exhibition features a selection of quilts made by current and founding members of the Collective, drawing from the quilting traditions and narratives of the African American community.
In Residence: 15th Edition | Saturday, August 27 through Saturday, October 29, 2022 | FREE – The annual residency program unveils another selection of works from artists utilizing clay, metal and fiber. Featured resident artists include Joan Clare Brown, Kelly Dzioba, Priscilla Dobler Dzul, Jihye Han, Chenlu Hou, Carl Johnson, Naomi Peterson, Kerianne Quick, Nash Quinn, and Stephanie J. Woods.
Since 1981, Houston Center for Photography (HCP) in Montrose has hosted ongoing exhibits of renowned artists, up-and-coming photographers, and students that take part in classes or workshops offered at the small visual artists' organization. Admission is free and open to the public.
39th Center Annual: Living Creatures | Through Sunday, September 4, 2022 | FREE – Fifteen photographers from across the country present intimate works in portraiture, approaching them with a range of emotions but highlighting the ways each creature is intimately intertwined with millions of others on Earth.
Collaborations XIX: Rooted | Through Sunday, September 4, 2022 | FREE – Houston-area high school students feature in this exhibition in which they create it from beginning to end, while learning about various professional paths related to photography and lens-based art.
Located in Midtown, Station Museum of Contemporary Art has spent two decades hosting local, national, and international exhibitions that seek to broaden public awareness of the cultural, political, economic, and personal dimensions of art. Admission is free and open to the public.
Clark V. Fox: Subversion and Spectacle | Through Sunday, September 25, 2022 | FREE – Spanning the career of artist Clark V. Fox, this exhibition explores the complexity of his identities across various periods and aesthetic sensibilities that mix styles and movements to create provocative political statements and subtle connections within our society.
One of the city's oldest non-profit art organizations and a staple for contemporary visual art exhibitions and community classes, Art League Houston embraces contemporary approaches offering modern curatorial programming, community-building through art education, and outreach to the under-served communities. Admission is free and open to the public.
2022 ALH Student Exhibition | Saturday, August 6 to Friday, September 2, 2022 | FREE – This late summer exhibition displays the work of students who participated in Art League School during the past year, including works in drawing, mixed-media, ceramic, printmaking and painting.
What We May Be: 2022 Summer Intensive Cohort | Saturday, August 6 to Friday, September 2, 2022 | FREE – In the front gallery, this annual group exhibition features the work of teenage students that were developed over a twelve-week period in the summer, culminating in this four-week exhibition at Art League Houston.
Since 1976, Archway Gallery has been Texas' oldest artist-owned gallery, presenting monthly exhibitions featuring works of sculpture, pottery, and paintings across a wide range of media and styles. Admission is free and open to the public.
14th Annual Juried Exhibition | Saturday, July 9 through Thursday, August 4, 2022 | FREE – This annual exhibition brings together the work of nearly four dozen artists in various mediums, as curated by Rosa Ana Orlando. Half the proceeds from the sale of these artworks will go to Scenic Galveston, Archway's charity partner that seeks to conserve habitats in the Galveston Bay area.
Phase Five | Saturday, August 6 to Thursday, September 1, 2022 | FREE – Resident artist Robert L. Straight offers new works in wood, metal and glass in this exhibition at Archway Gallery in Montrose. The artwork—some of which marks the artist's largest and most complex work to date—is displayed in groups of five, linked together by material, style and execution.
Find More Things to Do in Houston All Year Long
You can find more fun in our interactive event calendar and 365 Weekend Guides.
Be sure to subscribe to our free Weekend Guide email to receive a round-up of great things to do this weekend in Houston in your inbox every Thursday. If you don't want to miss a thing, you can also opt in to our Daily Update emails (emailed six days a week).