Last updated on Tuesday, August 15, 2023
Whether exploring the world-class museums and installations that fill the Museum District, or venturing through thought-provoking displays found throughout the Greater Houston area, there is no shortage of exhibits that locals and visitors alike will find fascinating and engaging.
365 Houston has compiled a list of featured exhibits currently on display at museums and renowned destinations throughout the city of Houston, including free offerings that are always open to the public.
Museums and exhibit venues have been organized by prominence in both ticketed and free admission categories. They're also listed by area of focus (art, history and science, and kid-specific) in the sidebar at the top of this page.
These current exhibits require a dedicated ticket—either included with general admission or as a separate ticket—at several of Houston's flagship museums, including The Museum of Fine Arts Houston (MFAH), Houston Museum of Natural Science (HMNS), The Health Museum, Holocaust Museum Houston, and more.
Most museums offer free admission on certain days or during certain hours, though tickets to some exhibits are still required.
Scroll down to check out current museum exhibitions and art installations in Houston.
Save on Museum Visits with Houston Museum Passes
Current Ticketed Museum Exhibits in Houston
One of the Museum District's crown jewels, the Museum of Fine Arts, Houston (MFAH) routinely hosts some of the most prominent temporary exhibits in Houston each year. Joining the exhibits from the museum's permanent collection, these curated crowd-pleasers consistently draw Houstonians and visitors alike.
Pipilotti Rist: Pixel Forest and Worry Will Vanish | Through Monday, September 4, 2023 – An MFAH favorite, this exhibition by artist Piplotti Rist returns with grand-scale immersive projections and strands of thousands of hanging LED lights that encourages visitors to stop and spend a little time relaxing.
Woven Wonders: Indian Textiles from the Parpia Collection | Through Monday, September 4, 2023 – The Parpia Collection is one of the most significant private collections of Indian textiles outside India. The works exhibited here trace the richness of India's myriad regional traditions, from folk textiles to sophisticated court textiles, with objects dating from the 14th to the 20th centuries. On display for Houston audiences for the first time, these pieces demonstrate the prominence of textile art in India throughout history.
William Kentridge: In Praise of Shadows | Through Sunday, September 10, 2023 – Surveying the South African artist's 35-year career, this exhibit includes more than 80 works that showcase his contributions to visual arts, sculpture, film and theater. Using the paradoxes of light and shadow to directly engage in the aftermath of colonialism, these selections demonstrate Kentridge's artistry and use of art as a vehicle for thought and change. 
Impressionist & Post-Impressionist Masterpieces from the Pearlman Foundation | Through Sunday, September 17, 2023 – Works by towering figures of the impressionist world, including Cezanne, Degas, Gauguin, van Gogh, Manet and Modigliani are represented in this exhibition which thematically links the artists through their relationships with one another.
Magical and Mystical Oaxaca: Celebrating Oaxacan Art & Culture | Through Sunday, October 1, 2023 – The Glassell Studio School, in collaboration with Houston's Seranno Gallery, presents these three installations that showcase the vibrant art and culture of Oaxaca, Mexico. On display are Four Contemporary Voices from Oaxaca: Rolando Rojas, Didier Mayes, Saul Castro, Ixrael Montes, exploring the intersections of the real and the imaginary; Journey to Oaxaca: Visual Testimonies of an Immersive Cultural Experience, which looks at the experiences and impressions of participants in the Glassell School of Art's cultural exploration program to Oaxaca; and Women Printmakers of Oaxaca, a collection of works that showcases the diverse styles of printmaking techniques, including woodcut, etching, and lithography. 
Eye on Houston: High School Documentary Photography | Through Spring 2024 – These photographs by Houston-area high school students showcase the vibrance and diversity of the city's neighborhoods. Now in its 28th year, Eye on Houston features the works of students from Bellaire, Carnegie Vanguard, DeBakey, Eastwood Academy, Furr, Westbury, Westside, and Jack Yates high schools, documenting their daily lives and capturing moments that reflect their sense of self.
Another must-see Museum District landmark, Houston Museum of Natural Science (HMNS) is best known for its amazing halls of Paleontology and Ancient Egypt exhibit, along with the Cockrell Butterfly Center, gem and minerals hall, planetarium, and more. You can often find discounted admission to HMNS.
Sharks! The Meg, The Monsters, & The Myths | Through Sunday, September 10, 2023 – They are fearsome monsters of nightmares and essential members of the ocean ecosystem. Every variety of shark known to mankind is represented in this exhibit, which includes a life-sized model of the ancient behemoth, the Megalodon. Guests can touch and see up close why these creatures have fascinated so many for so long. $35 for adults; $27 for children.
The Art of Texas State Parks | Through Sunday, October 1, 2023 – This year marks the centennial of the creation of the Texas State Park Program, and this exhibit brings together 30 commissioned works by notable Texas artists that depict the beauty, nature and extraordinary vistas of 30 Texas state parks. 
King Tut's Tomb Discovery Experience | Now on view in 2023 – This immersive exhibition has visitors assume the role of British archaeologist Howard Carter as he discovered King Tut's tomb in Egypt in 1922. A 1:1 scale of the tomb surrounded by recreations of objects, treasures and the equipment of the burial chamber seeks to offer a similar experience to Carter's as visitors wind their way through various aspects of the tomb. Prices vary.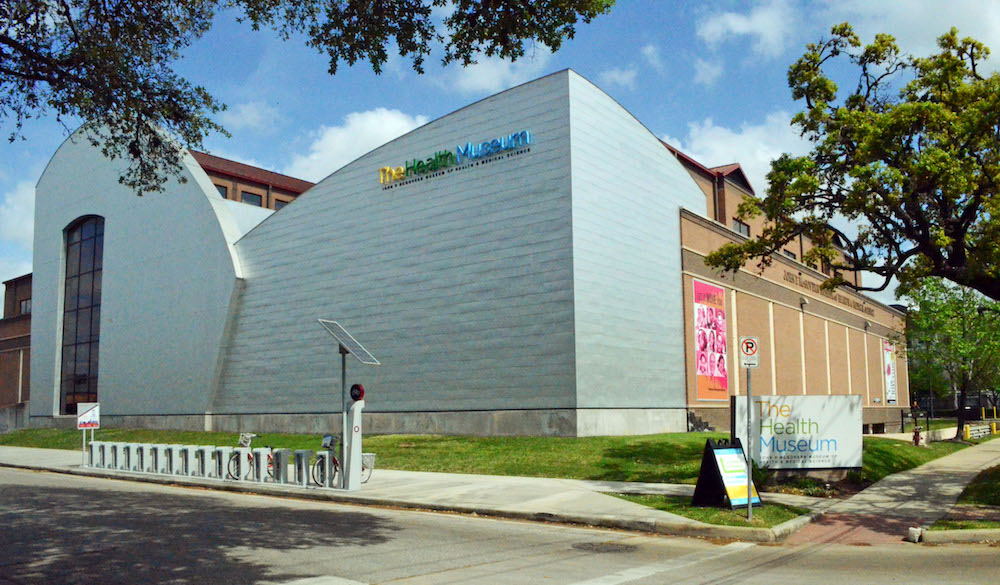 In the Museum District, the Health Museum is a Smithsonian-affiliate kid-friendly staple that invites museum-goers to consider the human body in all of its capabilities and the ways we can keep it healthy, thanks in part to marvelous advances in medical science.
Zoo in You: The Human Microbiome | Through Sunday, September 17, 2023 – The human body is an ecosystem much like others found in nature. This exhibit is appropriate for all ages and helps to showcase the body's inner workings, seen through the trillions of microbes that make their homes inside us. 
Drugs: Costs and Consequences | Saturday, September 30 through Sunday, June 2, 2024 – This exhibit from the Drug Enforcement Museum examines the science of drug addiction and its myriad costs to individuals, American society and the world. The story is told through a variety of video installations, science content, artifacts and interactive stations.
Outbreak: Epidemics in a Connected World | Temporarily on View in 2023 – Created by Smithsonian's National Museum of Natural History in Washington, D.C., this exhibit examines the origins of pathogens, how they spread, and the ways to address them in a world where humans, animals, and the environment have deep, intricate connections. Included with museum admission. A virtual tour is available online. Included with general admission.
Through a reflective journey of the events in Europe in the 1930s and 40s, Holocaust Museum Houston (HMH) provides an educational experience that promotes responsible individual behavior, cultivates civility, and pursues social justice by exploring human rights and the horrors of hatred, prejudice, and apathy.
Berlin: A Jewish Ode to the Metropolis | Through Sunday, September 10, 2023 – As a child living on a kibbutz in Israel, artist Jason Langer viewed Berlin as a fearsome place. The images in this exhibit represent his five-year reconciliation of the city as an epicenter of the Holocaust to one of dichotomies, with symbols of division and reconciliation. Favoring darker tones, these rich and moody photos show Germany's capital in an array of lights. 
The Negro Motorist Green Book | Friday September 1 through Sunday, November 26, 2023 – This exhibit offers an immersive experience into what it was like for African Americans to travel the country in mid-century America. The creation of the Negro Motorist Green Book, which began in 1936, gave African Americans a list of safe hotels, restaurants, gas stations and more, allowing them some peace of mind as they crossed state lines. It helped facilitate the Great Migration and assisted in the rise of the Black leisure class. This exhibit was created by the Smithsonian Institution Traveling Exhibition Service in collaboration with Candacy Taylor. 
One of twelve Asia Society locations in the country, the Asia Society Texas Center in the Museum District hosts public programs and exhibitions to increase knowledge of Asia, enhance dialogue, and generate new ideas across the fields of art and culture, business, and education.
Artists on Site: Series 4 | Through Sunday, August 27 – Houston artists Tatiana Escallón, Farima Fooladi, Naomi Kuo, and Alexis Pye bring their painting, fiber, and installation works to transform the galleries of Asia Society Texas. Visitors can watch them work in real time and talk to them about their artistic inspirations and process. 
Located in the historic Galveston Orphans Home, The Bryan Museum is one of the world's largest collections of historical artwork, artifacts, documents, and exhibits relating to the American West and Texas.
Visions of the West Exhibit & Auction | Friday, September 15 through Saturday, October 7 – View works by masters of contemporary Western art, working across a variety of media. Guests are invited to bid on works they love. The final evening of the exhibit is also an opportunity to meet the artists, enjoy cocktails, live music and hors d'oeuvres, and see a live art demonstration.
Life in Bronze: The Sculptures of Lawrence Ludtke | Through December 2023 – Houston artist Lawrence Ludtke was influenced by Italian-born Pompeo Coppini and became well-known for his portrait and figurative art. The works on display were loaned to the museum by Erik and Laura Ludtke, Lawrence's son and daughter-in-law. Many of the sculptures on display were the original models for larger pieces that are on display throughout Texas and the United States. Also highlighted are several of Ludtke's paintings proving that his artistic prowess stretched far beyond clay modeling.
The Galveston Orphans Home | Through Sunday, January 7, 2024 – The Bryan Museum was originally the Galveston Orphans Home, founded in 1878. From then until its closure in 1984, 6500 children would pass through its door. This exhibit will include information taken directly from newspapers, personal accounts of former residents and workers, and detailed records.
Next to Ellington International Airport, Lone Star Flight Museum (LSFM) is home to more than 40 displays of significant flying vehicles, hundreds of artifacts related to the history of flight, and flying simulators. In additional, the Texas Aviation Hall of Fame pays tribute to the contributions of native Texans, including Howard Hughes and former President George H.W. Bush.
Milestones & Moments: The Aviation Art of Douglas Ettridge | On view in 2023 – Inspired by the aviation machines and people responsible for them, artist Douglas Ettridge was known for capturing the spirit of the skybound, through works that focused on balloons, airplanes and rockets. Complementing the works on display, visitors will also have historical documentation that allows for better understanding of the people, places and planes that inspired his art. Included with general admission.
In North Houston, the National Museum of Funeral History (NMFH) houses the country's largest collection of funeral service artifacts and features renowned exhibits on one of man's oldest cultural customs. Visitors to NMFH can discover the mourning rituals of ancient civilizations, see up-close the authentic items used in the funerals of U.S. presidents and popes, and explore the rich heritage of the industry that cares for the dead.
The Printing Museum showcases and explores the importance, process, and influence of printed documents and images from the invention of paper and moveable type to today. It traces the struggle for a free press in a young United States through important advances in publishing in the 20th century and its continued relevance in the 21st. Visitors can expect to see antique printing presses, rare books, prints, historic newspapers, striking posters, and more.
ThinkINK: PrintHouston Members Exhibition | Through Saturday, September 30, 2023 – This annual exhibition by PrintHouston members features lithographs, etchings, reliefs, silkscreens, mezzotints and more, serving as an opportunity to see a variety of artistic styles and themes.
Save on Museum Visits with Multi-Day Houston Museum Passes
Free Exhibits & Art Installations in Houston
Houston is home to many renowned institutions like the Menil Collection, Contemporary Arts Museum of Houston (CAMH), Moody Center for the Arts, and more where you can explore current exhibits for free, with opportunities to donate to the institutions.
The Menil Collection is a uniquely beloved art museum and campus housing the permanent collection started by John and Dominique de Menil. The main building anchors a campus that also features the Rothko Chapel, Byzantine Fresco Chapel, and Menil Drawing Institute. Two further buildings are dedicated to single artists (Cy Twombly and Dan Flavin) and another to year-long installation projects.
Admission to the Menil Collection and its buildings on campus is free and open to the public.
Located across the street from the MFAH campus, the Contemporary Arts Museum, Houston (CAMH) hosts ever-rotating exhibitions that its curators deem the most exciting international, national, and regional art of our time. Housed in a striking stainless steel building, the museum has two galleries. Admission is always free. Donations at the door are welcomed, but not required.
Ming Smith: Feeling the Future | Through Sunday, October 1, 2023 | FREE – Smith's first solo exhibition at a major institution includes her seminal photographs, along with her more recent work across other media. Smith's 50-year career amplifies the heartbeat of Black life in the U.S., and explores themes of Afrofuturism, Black cultural expression, representation and social examination.
Jordan Strafer: Trilogy | Through Sunday, November 26, 2023 | FREE – This trilogy of videos draws on autobiography and a range of cultural issues. Her works are absurd, humorous and sometimes violent meditations on power and the human capacity to inflict violence. The three pieces in this exhibit are "PEP (Process Entanglement Procedure) (2019)," "SOS (2021)," and "PEAK HEAVEN LOVE FOREVER (2022)."
Located in historic Third Ward, Project Row Houses is comprised of a city block containing 39 structures that highlight its community-based mission of supporting people, ideas, and causes while encouraging artists to extend their practice into a social context. Project Row Houses host artists during bi-annual events called Artist Rounds, in which they're invited to utilize the structures to engage and preserve the community. Admission is free and open to the public.
No exhibitions are currently on view. Follow Project Row Houses to learn about their next installations.
In the heart of the Museum District, the Houston Museum of African American Culture (HMAAC) engages visitors of every race and background with rotating art exhibitions, film screenings, tours, educational programming and more, that help explore and preserve the materials and intellectual culture of African and African Americans in Houston, the state of Texas, the southwest region, and the African Diaspora. Admission to HMAAC is always free, though donations are welcomed but not required.
El Franco Lee II: Mid-Career Survey | Through Saturday, September 2, 2023 | FREE – The 35 works in this exhibit span the last 20 years. El Franco Lee trained at Yale and then earned a BFA and MFA in painting from the University of Houston. This is the first solo exhibition of his work, which he refers to as Urban Mannerist Pop Art. 
While it's far from a museum, Discovery Green and the adjacent Avenida Houston are both known for their interactive, striking, and compelling public art installations. The overlapping destinations' art installations are always free to the public.
No exhibitions are currently on display. Follow Discovery Green for the latest updates.
One of the recent crowning jewels of Houston's parks, Buffalo Bayou Park was completed in 2015 following a years-long refurbishment and redevelopment of the namesake bayou's banks. It's home to several permanent art installations—like the Dandelion Fountain and Tolerance Statues—including some examples of landscape and physical design as art. The park stretches west from the Sabine bridge by Downtown to Shepherd Drive.
No exhibitions are currently on display. Please follow Buffalo Bayou Park for the latest updates.
On the campus of Rice University, Moody Center for the Arts is a state-of-the-art architectural beauty, hosting multiple immersive exhibitions throughout the year, as well as workshops, classes, and special events. Admission is always free and open to the public.
Joo Young Choi: Love and Wondervision | Through Saturday, August 26, 2023 | FREE – This immersive exhibit by the Houston multimedia artist allows guests to explore Choi's imaginative world through video, sculpture and painting. Wondervision speaks to themes of identity, belonging, trauma and resilience.
Laure Prouvost: Above Front Tears Nest in South | Friday, September 15, 2023 through Thursday, December 14, 2023 | FREE –  In her first solo exhibition in Texas, Laure Prouvost builds an immersive experience that blends the worlds of reality and imagination. Her work takes visitors on a journey exploring eco-feminism and environmentalism, using large-scale, multimedia installations, found objects, sculptures, tapestries, architectural assemblages and videos, engaging with the architecture of the building.
From its home in Midtown, Lawndale Art Center focuses on emerging, up-and-coming local and regional artists, giving them exposure in its four galleries, garden, and the massive 3,200-square-foot wall on the building's northeast-facing wall. Admission is free.
Sheila Pree Bright: Mothers March On | Through Sunday, September 17, 2023 | FREE – Bright's photographic project explores the enduring love and resilience of Black mothers, forced to witness the tragic loss of their children who have fallen to police brutality. Set along Lawndale's Main Street windows, this exhibit allows visitors to look into the eyes of these women, even as the women's gaze is outward to the street and beyond.
On the University of Houston campus in Third Ward, Blaffer Art Museum offers free exhibits, publications, and public programming for a participatory experience in understanding the force of contemporary art.
Christopher Myers: of all creatures that can feel and think | Through Sunday, September 3, 2023 | FREE – This exhibit includes appliqué tapestries with stained glass lightboxes and a new installation that highlights Myers' ongoing work in performance. The pieces are from the last five years of his career, which has been marked by work in textiles, shadow puppets, film and other media.
John Guzman: Flesh and Bone | Through Sunday, September 24, 2023 | FREE – Featuring works created in Guzman's hometown of San Antonio as well as those created during and immediately after his time at the NXTHVN Studio Fellowship Program, Flesh and Bone offers a series of monumental paintings that explore Guzman's experiences, recordings and environmental reflections.
Tania Candiani | Friday, September 22 through Sunday, November 26, 2023 | FREE – This newly commissioned, multi-disciplinary work by the Mexican artist explores the histories embedded in the land, focusing on the waterways in particular, that have built and destroyed the Bayou City over the centuries. Her work here is developed out of an intermittent eight-month residency sponsored by the Cynthia Woods Mitchell Center for the Arts.
A Houston tradition for over thirty years, the Art Car Parade sends jaw-dropping cars, bikes, skaters, and motorized creatures rolling down the streets of Downtown and Allen Parkway. Founded by Ann and James Harithas, the Art Car Museum continues the spirit of the popular parade by providing exhibit space for artworks on view temporarily, as well as some of the remolded vehicles that dazzle in the yearly spectacle.
Joe Haden: New York | Through Sunday, September 17, 2023 – This new exhibit includes works of found objects and metals, along with his inaugural photography series. Haden is a Texas-based artist and blacksmith, whose work challenges onlookers to change their perceptions.
Learn more about visiting Art Car Museum | Official Site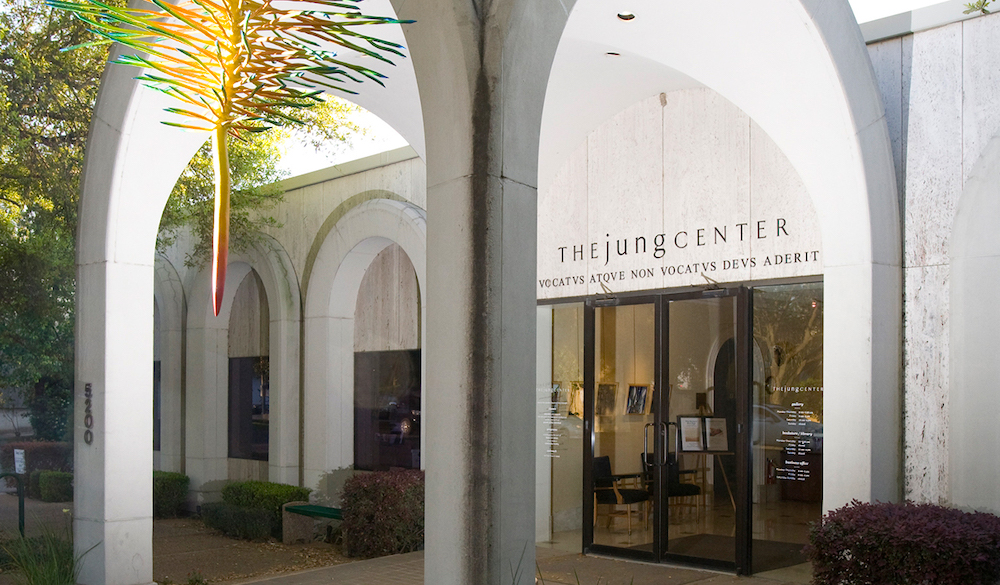 Located next to CAMH, the Jung Center offers more than 200 classes each year on topics including relationships, ethics, religious studies, expressive arts, writing, mediation and more. In addition, Jung Center also features a free art gallery with rotating exhibits from emerging and established local, regional, and national artists.
Ignition: The G5 Collective | Through Monday, September 23 , 2023 | FREE – The five artists who comprise the G5 collective offer an exhibit of works that showcase what moves them and motivates them as creators. Look for works in a variety of media.
Houston Center for Contemporary Craft (HCCC) is one of the only museums in the country dedicated to the art of making things by hand. In addition to checking out its exhibits, visitors to HCCC can witness artists-in-residence from around the country as they create original art from materials like clay, fiber, glass, metal, wood or found/recycled materials. Admission is free.
Gabo Martinez: The Land of Flowers | Through Saturday, September 9, 2023 | FREE – This exhibition of ceramics and printmaking is influenced by the artist's life in Guanajuato, Mexico, and Texas. Her vividly glazed terracotta vessels and large-scale prints are inscribed with motifs like the flower, a deeply significant symbol in the poetic tradition of Nahuatl speakers. The exhibit is Martinez' vision of a future and present marked by community and joy.
Layla Klinger: Hot House | Through Saturday, September 9, 2023 | FREE – These lace creations and larger-than-life electroluminescent installations hearken to Klinger's Jewish upbringing and heritage, with hands serving as a recurring motif. This exhibition is their first major solo show in the U.S.
In Residence: 16th Edition | Saturday, August 26 through Sunday, June 9, 2024 | FREE – This annual exhibit features the work of artists in the Center's Artist Residency Program, featuring works in fiber, clay, and wood, as well as raw and recycled materials.
Since 1981, Houston Center for Photography (HCP) in Montrose has hosted ongoing exhibits of renowned artists, up-and-coming photographers, and students that take part in classes or workshops offered at the small visual artists' organization. Admission is free and open to the public.
The 40th Center Annual | Through Sunday, August 20, 2023 | FREE – The newest installment of this annual exhibition welcomes photographers from around the world, at all levels of experience. The juried collection is a celebration of artistry and the transformative power of photography. Visitors will see a variety of subject matter and approaches to the art form. 
One of the city's oldest non-profit art organizations and a staple for contemporary visual art exhibitions and community classes, Art League Houston embraces contemporary approaches offering modern curatorial programming, community-building through art education, and outreach to the under-served communities. Admission is free and open to the public.
No exhibitions are currently on display. Please follow Art League Houston for the latest updates.
Since 1976, Archway Gallery has been Texas' oldest artist-owned gallery, presenting monthly exhibitions featuring works of sculpture, pottery, and paintings across a wide range of media and styles. Admission is free and open to the public.
Are We There Yet? | Through Thursday, August 31 | FREE – With new paintings by Cookie Wells and wood furniture by Tom Wells, this exhibit profiles a journey in renewal of creativity. Cookie Wells' paintings demonstrate her exploration of the abstract, challenging herself to reveal the essence of emotions and experiences. Tom Wells' furniture plays with themes of light and dark, linear and whimsy.
Look Closer | Saturday, September 2 through Thursday, October 5, 2023 | FREE – This exhibit by Archway Gallery artist Denise Giordano and guest artist Fatima Donaldson was initially inspired by a Georgia O'Keefe exhibit in Houston in 2021. The pair took a trip to Santa Fe, a city that has long been synonymous with O'Keefe's work, to explore their own philosophies and ideologies. The result is a show that includes solo pieces and collaborations by both artists.
Find More Things to Do in Houston All Year Long
You can find more fun in our interactive event calendar and 365 Weekend Guides.
Be sure to subscribe to our free Weekend Guide email to receive a round-up of great things to do this weekend in Houston in your inbox every Thursday. If you don't want to miss a thing, you can also opt in to our Daily Update emails (emailed six days a week).