Last updated on Friday, March 3, 2023
Whether exploring the world-class museums and installations that fill the Museum District, or venturing through thought-provoking displays found throughout the Greater Houston area, there is no shortage of exhibits that locals and visitors alike will find fascinating and engaging.
365 Houston has compiled a list of featured exhibits currently on display at museums and renowned destinations throughout the city of Houston, including free offerings that are always open to the public.
Museums and exhibit venues have been organized by prominence in both ticketed and free admission categories. They're also listed by area of focus (art, history and science, and kid-specific) in the sidebar at the top of this page.
These current exhibits require a dedicated ticket—either included with general admission or as a separate ticket—at several of Houston's flagship museums, including The Museum of Fine Arts Houston (MFAH), Houston Museum of Natural Science (HMNS), The Health Museum, Holocaust Museum Houston, and more.
Most museums offer free admission on certain days or during certain hours, though tickets to some exhibits are still required.
Scroll down to check out current museum exhibitions and art installations in Houston.
Save on Museum Visits with Houston Museum Passes
Current Ticketed Museum Exhibits in Houston
One of the Museum District's crown jewels, the Museum of Fine Arts, Houston (MFAH) routinely hosts some of the most prominent temporary exhibits in Houston each year. Joining the exhibits from the museum's permanent collection, these curated crowd-pleasers consistently draw Houstonians and visitors alike.
Portrait of Courage: Gentileschi, Wiley & the Story of Judith | Through Sunday, April 16, 2023 – The MFAH exhibits two paintings that bookend a period of 400 years; Artemisia Gentileschi's 17th-century Judith and Holofernes, and Kehinde Wiley's 21st-century Judith and Holofernes. Together, the two works bridge contemporary issues of each period in radically different ways.
Golden Worlds: The Portable Universe of Indigenous Colombia | Through Sunday, April 16, 2023 – With around 400 works that include cast gold jewelry and masks to ceramic effigies and rare ancient textiles, this exhibition showcases the diversity of ancient Colombian cultures, centering on the voices and concepts of descendant Indigenous communities.
None Whatsoever: Zen Paintings from the Gitter-Yelen Collection | Through Sunday, May 14, 2023 – This exhibition features masterworks of Zen Buddhist Japanese paintings from the renowned Gitter-Yelen Collection spanning more than four centuries, offering a look into the playful, sometimes comical yet always profound artistic tradition.
Pipilotti Rist: Pixel Forest and Worry Will Vanish | Through Monday, September 4, 2023 – An MFAH favorite, this exhibition by artist Piplotti Rist returns with grand-scale immersive projections and strands of thousands of hanging LED lights that encourages visitors to stop and spend a little time relaxing.
Impressionist & Post-Impressionist Masterpieces from the Pearlman Foundation | Sunday, May 21 to Sunday, September 17, 2023 – Works by towering figures of the impressionist world, including Cezanne, Degas, Gauguin, van Gogh, Manet and Modigliani are represented in this exhibition which thematically links the artists through their relationships with one another.
Another must-see Museum District landmark, Houston Museum of Natural Science (HMNS) is best known for its amazing halls of Paleontology and Ancient Egypt exhibit, along with the Cockrell Butterfly Center, gem and minerals hall, planetarium, and more. You can often find discounted admission to HMNS.
King Tut's Tomb Discovery Experience | Now on view in 2023 – This immersive exhibition has visitors assume the role of British archaeologist Howard Carter as he discovered King Tut's tomb in Egypt in 1922. A 1:1 scale of the tomb surrounded by recreations of objects, treasures and the equipment of the burial chamber seeks to offer a similar experience to Carter's as visitors wind their way through various aspects of the tomb. Prices vary.
Dreher Masterworks | Through Monday, May 29, 2023 – Marvel at these masterworks from across four generations of the Dreher family, known for exquisite pieces that are carved from gems like ruby, sapphire, aquamarine, topaz and other rarities.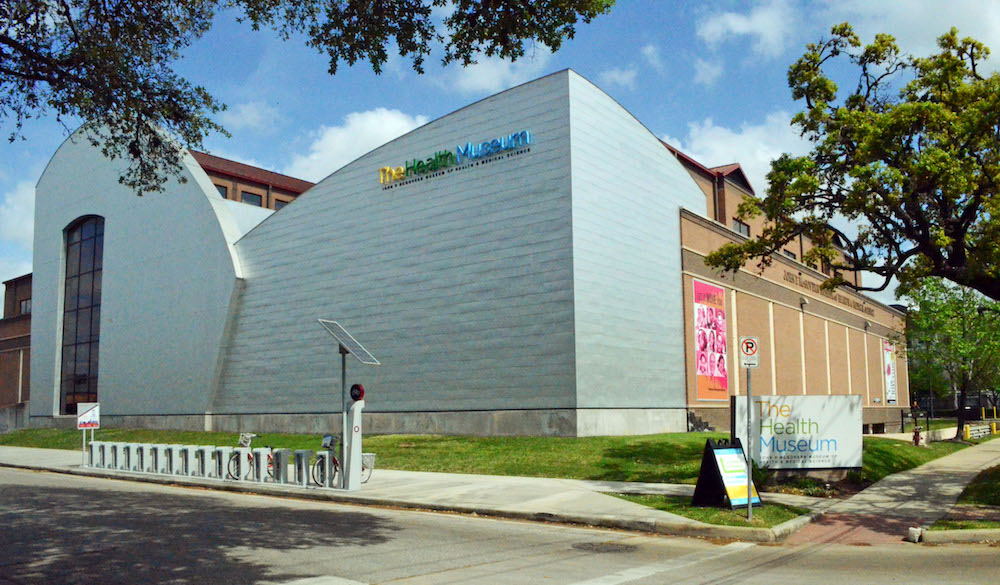 In the Museum District, the Health Museum is a Smithsonian-affiliate kid-friendly staple that invites museum-goers to consider the human body in all of its capabilities and the ways we can keep it healthy, thanks in part to marvelous advances in medical science.
Outbreak: Epidemics in a Connected World | Temporarily on View in 2023 – Created by Smithsonian's National Museum of Natural History in Washington, D.C., this exhibit examines the origins of pathogens, how they spread, and the ways to address them in a world where humans, animals, and the environment have deep, intricate connections. Included with museum admission. A virtual tour is available online. Included with general admission.
Primordial Shift: The Science & Art of Genetic Modification | Through May 2023 – This artist exhibition offers the work of Michael "Mick" Meilahn, who as a farmer and artist chose the staple crop of corn as inspiration, seeking to explore what it means in culture, food and science—particularly since the commodification of GMOs in the 20th century and the implications that has for the humble ear of corn.
Through a reflective journey of the events in Europe in the 1930s and 40s, Holocaust Museum Houston (HMH) provides an educational experience that promotes responsible individual behavior, cultivates civility, and pursues social justice by exploring human rights and the horrors of hatred, prejudice, and apathy.
The Life & Art of Alice Lok Cahana | Through Sunday, April 9, 2023 – More than a dozen multi-media works are on display in this exhibition from artist and Holocaust survivor Alice Lok Cahana, who face the horrors of Auschwitz and the Bergen-Belsen camps. This prolific collection of her abstract artwork, including two on loan from the United States Holocaust Memorial Museum, illustrates her experience and memorializes those who were lost.
Woman, the Spirit of the Universe | Through Sunday, April 23, 2023 – Inspired by 23 American heroines that tirelessly fought for equality, this exhibition features bronze collars that each represent a figure in the fight to establish women's rights. From the late 1600s to today, women featured in the exhibition include Governor Ann Richards, Representative Barbara Jordan, Dolores Huerta, Sojourner Truth, Harriet Tubman, and several more.
Neighbors 1938: "We were all Ladenburgers" | Through Sunday, June 18, 2023 – This exhibition draws from the perspectives of several Jewish families living in Ladenburg, Germany as violent antisemitic demonstrations broke out across Germany, Austria and the Sudetenland of Czechoslavakia in the November 1938 Pogroms.
One of twelve Asia Society locations in the country, the Asia Society Texas Center in the Museum District hosts public programs and exhibitions to increase knowledge of Asia, enhance dialogue, and generate new ideas across the fields of art and culture, business, and education.
Lain Singh Bangdel: Moon Over Kathmandu | Through Sunday, April 30, 2023 | FREE – Asia Society brings together approximately 20 paintings of Nepal's preeminent modern artist, Lain Singh Bangdel, which charts the remarkable artist's pursuit of abstraction while also exploring his sense of home, longing and loss revealed in the artwork.
Summoning Memories: Art Beyond Chinese Traditions | Through Sunday, July 2, 2023 – Across painting, sculpture and photography, more than 30 contemporary artists of Chinese descent are explored in this exhibition that looks at how traditions are reinterpreted in dynamic and innovative ways. $8; $5 for students and seniors.
Located in the historic Galveston Orphans Home, The Bryan Museum is one of the world's largest collections of historical artwork, artifacts, documents, and exhibits relating to the American West and Texas.
Next to Ellington International Airport, Lone Star Flight Museum (LSFM) is home to more than 40 displays of significant flying vehicles, hundreds of artifacts related to the history of flight, and flying simulators. In additional, the Texas Aviation Hall of Fame pays tribute to the contributions of native Texans, including Howard Hughes and former President George H.W. Bush.
Milestones & Moments: The Aviation Art of Douglas Ettridge | On view in 2023 – Inspired by the aviation machines and people responsible for them, artist Douglas Ettridge was known for capturing the spirit of the skybound, through works that focused on balloons, airplanes and rockets. Complementing the works on display, visitors will also have historical documentation that allows for better understanding of the people, places and planes that inspired his art. Included with general admission.
In North Houston, the National Museum of Funeral History (NMFH) houses the country's largest collection of funeral service artifacts and features renowned exhibits on one of man's oldest cultural customs. Visitors to NMFH can discover the mourning rituals of ancient civilizations, see up-close the authentic items used in the funerals of U.S. presidents and popes, and explore the rich heritage of the industry that cares for the dead.
The Printing Museum showcases and explores the importance, process, and influence of printed documents and images from the invention of paper and moveable type to today. It traces the struggle for a free press in a young United States through important advances in publishing in the 20th century and its continued relevance in the 21st. Visitors can expect to see antique printing presses, rare books, prints, historic newspapers, striking posters, and more.
The Printing Museum is currently relocating to Midtown with a to-be-announced Spring 2023 opening date. Follow the Museum for future details.
Save on Museum Visits with Multi-Day Houston Museum Passes
Free Exhibits & Art Installations in Houston
Houston is home to many renowned institutions like the Menil Collection, Contemporary Arts Museum of Houston (CAMH), Moody Center for the Arts, and more where you can explore current exhibits for free, with opportunities to donate to the institutions.
The Menil Collection is a uniquely beloved art museum and campus housing the permanent collection started by John and Dominique de Menil. The main building anchors a campus that also features the Rothko Chapel, Byzantine Fresco Chapel, and Menil Drawing Institute. Two further buildings are dedicated to single artists (Cy Twombly and Dan Flavin) and another to year-long installation projects.
Admission to the Menil Collection and its buildings on campus is free and open to the public.
Robert Motherwell Drawing: As Fast as the Mind Itself | Through Sunday, March 12, 2023 | FREE – The Menil Drawing Institute hosts this body of drawings by the artist that explores a wide range of techniques and styles throughout his several-decade career.
Walter De Maria: Boxes for Meaningless Work | Through Sunday, April 23, 2023 | FREE – The first museum exhibition to survey the artist's 50+ year career, Boxes for Meaningless Work explores the plywood sculptures of the artist, who was also an early member of the Velvet Underground and participant in New York's avant-garde music and performance scene.
Art of the Cameroon Grassfields: A Living Heritage in Houston | Through Sunday, July 9, 2023 | FREE – Showcasing the enduring artistic traditions of Cameroon and its global diaspora, this exhibition features headdresses, masks, prestige hats, royal stools and figural sculptures, accompanied by contemporary works from Douala-based artist Hervé Youmbi.
Wall Drawing Series: Mel Bochner | Through September 2023 | FREE – The fourth installment of the Menil Drawing Institute's Wall Drawing Series features pioneering Conceptual artist Mel Bochner.
Located across the street from the MFAH campus, the Contemporary Arts Museum, Houston (CAMH) hosts ever-rotating exhibitions that its curators deem the most exciting international, national, and regional art of our time. Housed in a striking stainless steel building, the museum has two galleries. Admission is always free. Donations at the door are welcomed, but not required.
Troy Montes Michie: Rock of Eye | Through Sunday, January 29, 2023 | FREE – Drawing from his experience growing up on the United States and Mexico border, Troy Montes Michie's drawings, collages, sculptures and installations are brought together for this examination of how bodies of marginalized communities are frequently erased, fetishized, idealized and criminalized.
Diane Severin Nguyen: If Revolution is a Sickness | Through Sunday, February 26, 2023 | FREE – The first solo exhibition of the artist, If Revolution is a Sickness features a recent video installation by the same name, plus photographs, a site-specific architectural intervention, and an upcoming billboard located in Midtown during the month of January 2023.
Located in historic Third Ward, Project Row Houses is comprised of a city block containing 39 structures that highlight its community-based mission of supporting people, ideas, and causes while encouraging artists to extend their practice into a social context. Project Row Houses host artists during bi-annual events called Artist Rounds, in which they're invited to utilize the structures to engage and preserve the community. Admission is free and open to the public.
Round 54: Southern Survey Biennial | Through Sunday, February 12, 2023 | FREE – The inaugural round of the Southern Survey Biennial celebrates the work of eight artists from across the Southern region, each of whom convert the Project Row Houses into work that grapples with the enormity of contemporary issues and the residual experiences of the past three years.
In the heart of the Museum District, the Houston Museum of African American Culture (HMAAC) engages visitors of every race and background with rotating art exhibitions, film screenings, tours, educational programming and more, that help explore and preserve the materials and intellectual culture of African and African Americans in Houston, the state of Texas, the southwest region, and the African Diaspora. Admission to HMAAC is always free, though donations are welcomed but not required.
Negative Women: Four Photographers Questioning Boundaries | Through Saturday, January 21, 2023 – Featuring the work of Letitia Huckaby, Tanya Habjouqa, Mari Hernandez and Ciara Elle Bryant, this exhibition brings together the work of international women photographers who push against accepted narratives to tell more complete histories.
While it's far from a museum, Discovery Green and the adjacent Avenida Houston are both known for their interactive, striking, and compelling public art installations. The overlapping destinations' art installations are always free to the public.
Solstice by Studio Iregular | Through Tuesday, February 14, 2023 – Through the winter season, visitors to Discovery Green have an opportunity to step through a space of ever-changing colors and soundscapes created by frames, mirrors and a central sun, all of which offer an explorative and interactive experience of the longest day of the year to the shortest.
One of the recent crowning jewels of Houston's parks, Buffalo Bayou Park was completed in 2015 following a years-long refurbishment and redevelopment of the namesake bayou's banks. It's home to several permanent art installations—like the Dandelion Fountain and Tolerance Statues—including some examples of landscape and physical design as art. The park stretches west from the Sabine bridge by Downtown to Shepherd Drive.
Cistern Illuminated at the Buffalo Bayou Park Cistern | Through Sunday, January 22, 2023 – Through winter, this special lighting installation from Houston artist and engineer Kelly O'Brien illuminates the cavernous interior of Houston's underground space lined by 221 columns and water reflections. $10 per person; free on First Thursdays.
On the campus of Rice University, Moody Center for the Arts is a state-of-the-art architectural beauty, hosting multiple immersive exhibitions throughout the year, as well as workshops, classes, and special events. Admission is always free and open to the public.
From its home in Midtown, Lawndale Art Center focuses on emerging, up-and-coming local and regional artists, giving them exposure in its four galleries, garden, and the massive 3,200-square-foot wall on the building's northeast-facing wall. Admission is free.
Symbiosis by Cindee Travis Klement | Through Monday, July 31, 2023 | FREE – Explore the living land art of local artist and garden in the Mary E. Bawden Sculpture Garden. Her work introduces local color, texture, and variation through a variety of native plants. The piece will reimagine the urban landscape and answer the question: how do we holistically restore an ecological balance that can coexist in Houston with nature in an art venue?
On the University of Houston campus in Third Ward, Blaffer Art Museum offers free exhibits, publications, and public programming for a participatory experience in understanding the force of contemporary art.
A Houston tradition for over thirty years, the Art Car Parade sends jaw-dropping cars, bikes, skaters, and motorized creatures rolling down the streets of Downtown and Allen Parkway. Founded by Ann and James Harithas, the Art Car Museum continues the spirit of the popular parade by providing exhibit space for artworks on view temporarily, as well as some of the remolded vehicles that dazzle in the yearly spectacle.
No temporary exhibitions are currently on display. Follow Art Car Museum for the latest updates.
Learn more about visiting Art Car Museum | Official Site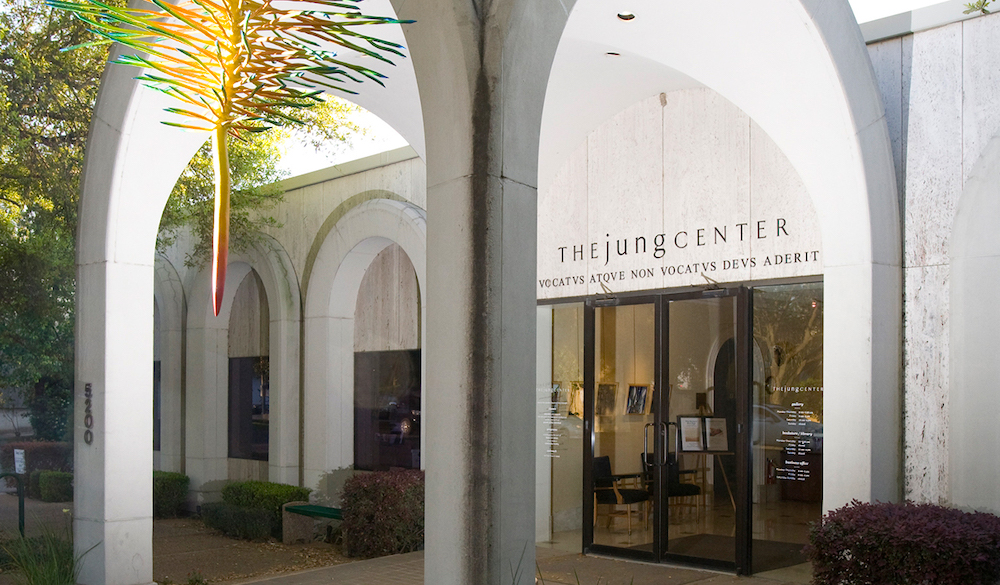 Located next to CAMH, the Jung Center offers more than 200 classes each year on topics including relationships, ethics, religious studies, expressive arts, writing, mediation and more. In addition, Jung Center also features a free art gallery with rotating exhibits from emerging and established local, regional, and national artists.
Kathryn Rabinow: What If… | Through Tuesday, February 14, 2023 | FREE – Dive into the kaleidoscopic work of photographer and artist Kathryn Rabinow, who creates images that offer viewers a chance to stop and study—really study—and explore details and that which is hidden in our unconscious.
Houston Center for Contemporary Craft (HCCC) is one of the only museums in the country dedicated to the art of making things by hand. In addition to checking out its exhibits, visitors to HCCC can witness artists-in-residence from around the country as they create original art from materials like clay, fiber, glass, metal, wood or found/recycled materials. Admission is free.
CraftTexas 2022 | Through Saturday, January 28, 2023 | FREE – The eleventh in this series of juried exhibitions showcases some of the best Texas-made contemporary craft consisting of a variety of artworks and installations, with a particularly strong showing of work in fiber, metal and mixed media.
Philippine-Made: The Work of Matt Manalo | Saturday, February 11 to Saturday, May 13, 2023 | FREE – The Houston-based artist features in this solo exhibition that uses repurposed and found materials with cultural ties to Manalo's home country of the Philippines. These sculptural works highlight the histories of colonialism within the country and how knowledge of one's own history can serve as a path to liberation.
TG: Transitions in Kiln-Glass | Saturday, February 18 to Saturday, May 13, 2023 | FREE – This biennial exhibition features the best of contemporary kiln-glass design, art and architecture. The juried competition highlights a broad range of emerging artists that represent many viewpoints, aesthetic choices and technical innovations in the artform by artists from the United States and abroad.
Since 1981, Houston Center for Photography (HCP) in Montrose has hosted ongoing exhibits of renowned artists, up-and-coming photographers, and students that take part in classes or workshops offered at the small visual artists' organization. Admission is free and open to the public.
2022 HCP Fellowships: Claudia Ruiz Gustafson & André Ramos-Woodard | Through Sunday, January 29, 2023 | FREE – Juried by Elizabeth Ferrer, Chief Curator at Brooklyn-based BRIC, this fellowship exhibition highlights the work of two artists; one residing within a 100-mile radius of Houston and the other from anywhere in the world. This year's exhibition has been awarded to Claudia Ruiz Gustafson of Framingham, Massachusetts, and André Ramos-Woodard of Houston.
Looking Inside Out | Through Sunday, January 29, 2023 | FREE – Creating a dialogue between two photographers and artists, this exhibition explores the ideas of the self in relation to emotional and lived-in contexts. Angenella Scarano dives into her own growth and individuality in A peek Into womanhood, while Mark Austin Ray examines the traces of life left behind in run-down buildings in Spoonhouse.
One of the city's oldest non-profit art organizations and a staple for contemporary visual art exhibitions and community classes, Art League Houston embraces contemporary approaches offering modern curatorial programming, community-building through art education, and outreach to the under-served communities. Admission is free and open to the public.
Since 1976, Archway Gallery has been Texas' oldest artist-owned gallery, presenting monthly exhibitions featuring works of sculpture, pottery, and paintings across a wide range of media and styles. Admission is free and open to the public.
Only the Forest Knows… | Through Thursday, January 5, 2023 – Showcasing new works by local artists Andrea Wilkinson and Christie Coker, this collaborate exhibition combines Wilkinson's exquisite sculptural portraits of wild animals with Coker's textural paintings that evoke the environs in which these animals live.
Myths, Legends & the Holy Spirit | Saturday, January 7 to Thursday, February 2, 2023 | FREE – Archway resident artist Susan Sheets explores the traditional storytellers of the past, crafting a 21st-century view of tradition through her paintings, infused with contemporary western themes.
Find More Things to Do in Houston All Year Long
You can find more fun in our interactive event calendar and 365 Weekend Guides.
Be sure to subscribe to our free Weekend Guide email to receive a round-up of great things to do this weekend in Houston in your inbox every Thursday. If you don't want to miss a thing, you can also opt in to our Daily Update emails (emailed six days a week).