Take in a body of work that is at once grand and modest in a tranquil setting with innovative lighting at the Cy Twombly Gallery. 
Located within the 30-acre Menil Collection museum campus in Montrose, the Cy Twombly Gallery sits modestly tucked away at the corner of Branard and Mulberry Street facing away from the street, toward a great live oak tree on the east lawn.
Featuring abstract and expressionist works, the gallery houses 33 paintings and 11 sculptures devoted to the American painter that comprise a veritable retrospective of the artist's career, including a number of large canvases, sculptural works, and suites of paintings and drawings.
A collaboration between the Menil and the artist himself, the building as a whole reflects the institution's commitment to artists and presentations that honor the creator's intent in a carefully created environment.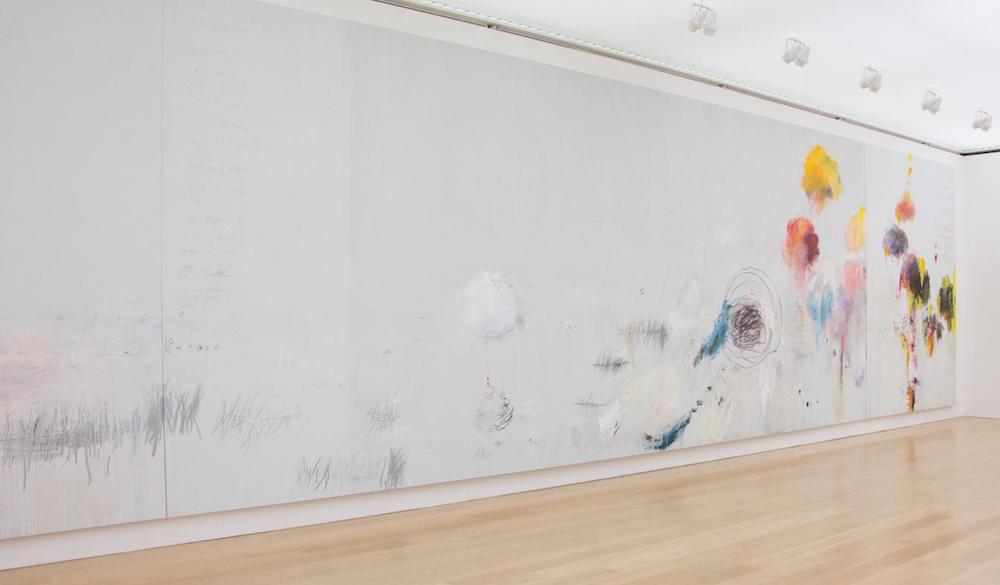 The Works on Display
Among the works on display are five paintings from 1959, featuring subtle graphic notations on white grounds; the vividly colored Bay of Naples and Triumph of Galatea, both from 1961; and three of the so-called "Blackboard" paintings of the late 1960s
Notably, the gallery features the artist's five paintings dedicated to German Romantic poet Rainer Maria Rilke from 1985 and the untitled "Green Paintings" that Twombly showed at the 1988 Venice Biennale.
Lastly, greeting the visitors upon exit is an entire room given over to the artist's monumental Untitled [Say Goodbye, Catullus, to the Shores of Asia Minor] [A Painting in Three Parts], 1994.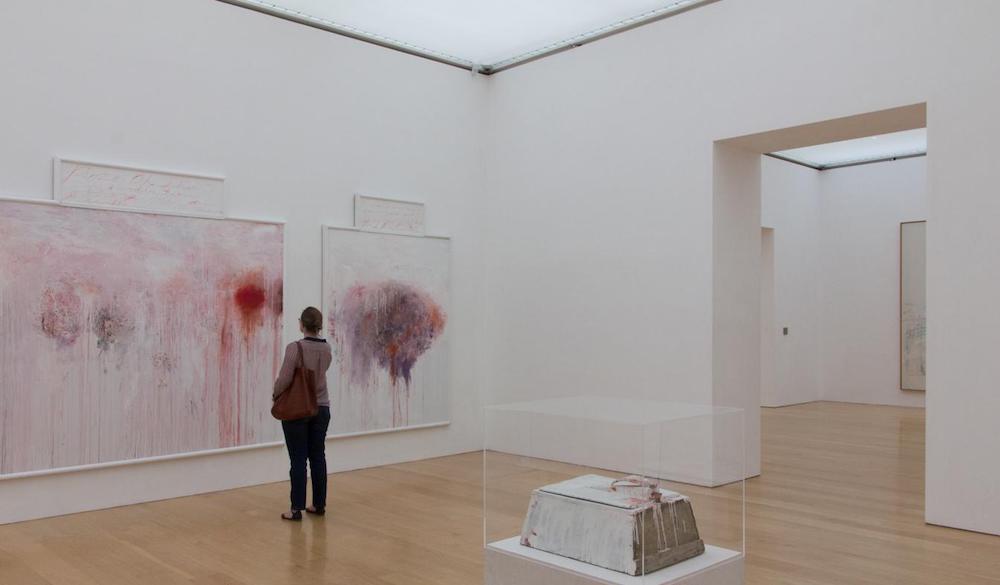 Designing the Cy Twombly Gallery
Originally opened in 1995 and designed by Renzo Piano, the gallery mimics the "small on the outside, large on the inside" ethos of the Menil Collection's main building which Piano also designed.
Originally a design sketched by the artist himself, the stony block building whose airy roof the architect and artist likened to a butterfly, features a louvered roof and ceilings of white canvas sailcloth that allows natural light to play softly on the works of art, plaster walls, and white oak floors.
To date, the Cy Twombly Gallery joins the Byzantine Fresco Chapel and the Dan Flavin Installation at Richmond Hall and the Menil Drawing Institute as freestanding satellite buildings dedicated to modern and contemporary art in Menil's 30-acre art neighborhood.
Cy Twombly Gallery