Discover the mourning rituals of ancient civilizations, explore the rich heritage of the death care industry, and witness out-of-this-world exhibits at the National Museum of Funeral History.
Located on the Northside of Houston just west of George Bush Intercontinental Airport, the NMFH has become the largest collection of authentic, historical funeral service artifacts in the United States and perhaps the world with more than 30,500 square-feet of exhibit space celebrating one of man's oldest cultural customs.
Thousands of visitors each year explore the Museum's permanent exhibits on a broad spectrum of funeral-related topics such as ancient embalming rituals of Egypt, Dia de los Muertos, a 9/11 tribute, and memorabilia from funerals of the famous, such as Dwight Eisenhower, Martin Luther King, Jr, John F. Kennedy, and Elvis Presley.
Learn about caskets and coffins, hearses throughout history, the funerals of Presidents, Popes, celebrities and more while you witness the cultural heritage of the funeral service industry and its time-honored tradition of compassion.
Click here for a full list of permanent and special exhibits.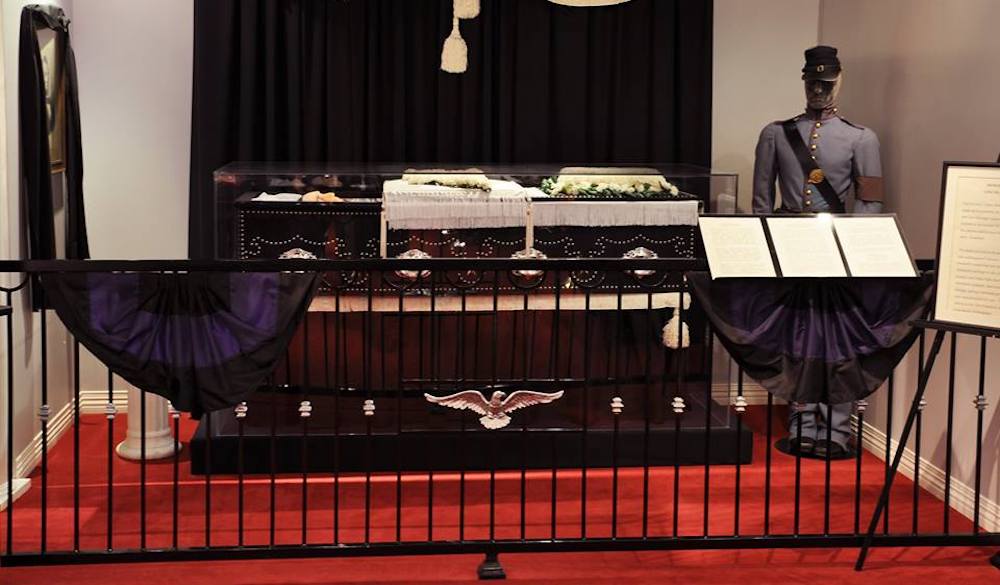 History of the National Museum of Funeral History        
Founded in 1992, the idea for the Museum grew from Robert L. Waltrip's 25-year dream of establishing an institution to educate the public and preserve the heritage of death care.
The groundbreaking in February 1992 was followed later that year by the opening of a 20,500-square-foot facility for housing artifacts of the funeral services industry; items Mr. Waltrip had realized were otherwise being discarded.
The Museum became a place to collect and preserve the history of the industry, including how it began and how it has evolved over time. The first major exhibit was a collection of vintage hearses, which continues to expand and fascinate visitors.
Halloween Season at the Museum of Funeral History
Be sure to visit the National Museum of Funeral History throughout the season for fall activities that are fun for the whole family.
Visitors to the museum can enjoy the annual family-friendly Haunted House, learn about Latin customs during the Dia de los Muertos Celebration, get spooked at the annual Halloween Car Show and more seasonal fun.
Click here for a full list of upcoming events.
National Museum of Funeral History 
Hours: Monday to Friday 10am to 4pm; Saturday 10am to 5pm; Sunday noon to 5pm.
Parking: Free lot parking is available on site.
Admission: $10 general admission; $9 for seniors (55 and older) and veterans; $7 children aged 6 to 11; free for children 5 and under. Click here to purchase your tickets online.