Our Houston Breweries Spotlight Series take a deep look at all of the most iconic and upstart craft breweries across Greater Houston. Check out our Definitive Guide to Houston Breweries.
Pull up a stool at the East End brewery (formerly known as Sigma Brewing) that's doling out an eclectic range of beers from the Equal Parts Brewing taproom and patio.
Not far from the former coffee plant on Harrisburg Boulevard, Equal Parts Brewing has been pouring pints for industry workers and community regulars since 2016.
The brews that flow from the spacious taproom's drafts feature a wide array of hops and level of thought that lends to a menu of diverse offerings with uncommon styles and approachable tastes.
Across several years of operation, the Second Ward brewery has found itself embraced by its community and eager brewery seekers looking for tasty beers on a low-key patio.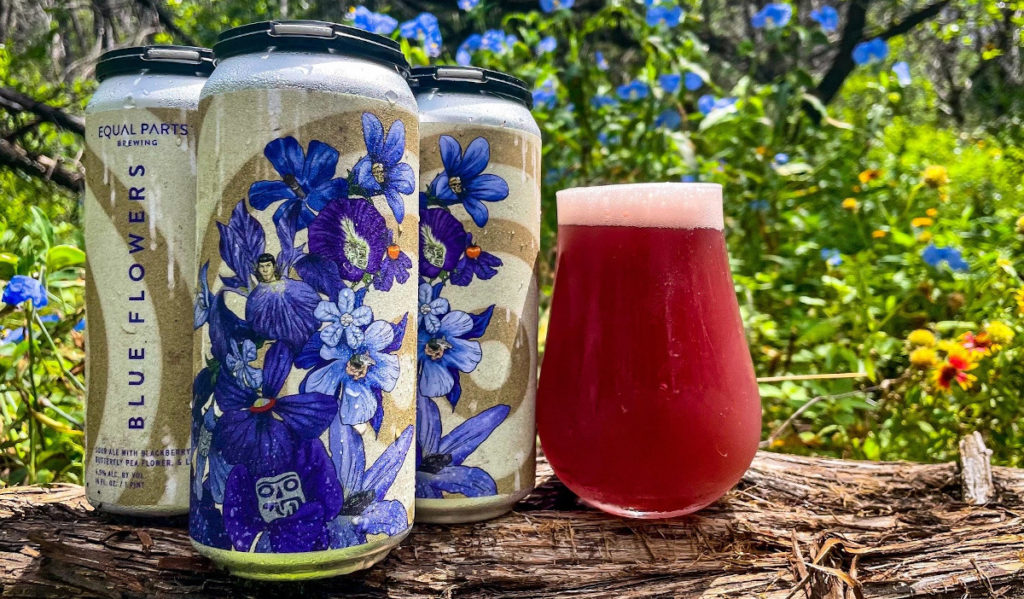 Brewed with Thought
Skewing to the higher end of the ABV spectrum, Equal Parts brews are available from 5oz. flights to 16oz. draft pours, and many can be snagged from their cooler in to-go singles and 4-packs.
At any given time, the menu boasts dozens of mainstays and limited releases alongside ciders, sours and wines.
Sip on the stiff 8/29/97 Double IPA (a sly Terminator reference that clocks 8.9% ABV); try one of the fruitful Berliner weisse offerings of their Intermezzo series that could feature notes of blackberry, cherry and raspberry; or opt for one of their many surprise drops that come in seasonal varieties like the Japanese rice-style lagers, hazy Double IPAs (such as the Nude Tayne), and other brews that are crafted with an affinity for rich hop aromas and flavors.
From Sigma to Equal Parts
For four years, co-founders Nick Sorenson and Matt Peterson operated the brewery under the idea that "Sigma" represented the sum of their efforts—and their lives—that brought them to christening the new taproom in the East End.
But after a months-long closure during the pandemic, the co-founders were afforded plenty of time to reassess how, in fact, the brewery had outgrown the two of them to become a part of the community and the natural outcome of the dedicated efforts from the entire brewery crew.
Equal Parts was born from that realization and today, the brewery continues its tradition of bringing together members of the community at a relaxing indoor/outdoor environment in one of the most historic 'hoods of Houston.
Equal Parts Brewing in Second Ward
Contact: 346-352-3190
Hours: Monday to Thursday 1pm to 10pm; Friday & Saturday noon to midnight; Sunday noon to 10pm
Looking for more great craft brewery options in Greater Houston? Check out our definitive guide to Houston Breweries inside the Loop and in neighboring communities like Conroe, Kay, Pearland, Galveston, and beyond.