Sip on limited, unpredictable beer and seltzer styles while you enjoy a spacious outdoor patio at Urban South HTX Brewery in Washington Arts District.
Hailing from New Orleans, Urban South Brewery has brought its focus on tweaking traditional New England and European beer styles to a whole other level with its Houston outpost located near Sawyer Yards, not far from Washington Avenue.
The Houston branch of Urban South is geared up to churn out creative, experimental beers as part of a "Research & Development" hub for the Louisiana brewhouse. Hoping to push the boundaries of American beer, Urban South is known for releasing a flurry of limited, weekly, and one-off styles that you'll need to act fast to hit their taproom before they're gone.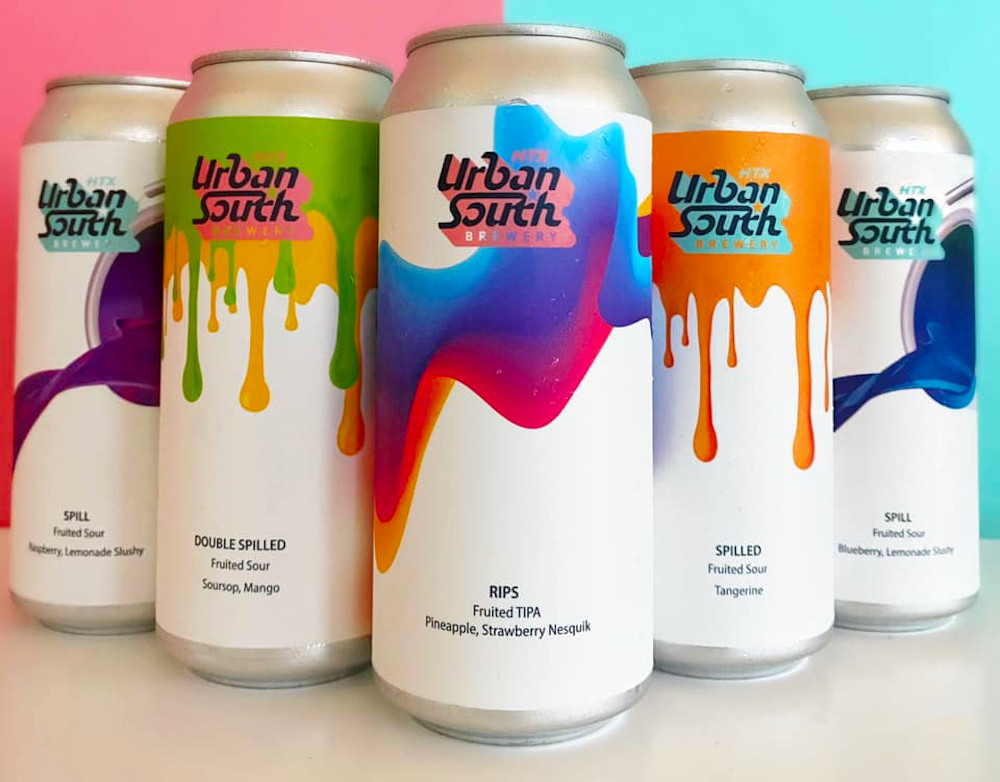 The Styles of Urban South
At Urban South, you never quite know what's coming from the 14,000-square foot, 10-barrel brewhouse. Sticking to its social media is the best way to know when new releases drop, and the spacious outdoor patio makes for a great spot to taste the freshest brews.
You'll find traditional beers like the Tighten Up Pilsner (a nod to the '60s hit from Houston-based Archie Bell & the Drells) alongside twisted takes on seltzers and sours, like the fruited series that gradually turns up fruitful blasts of flavors with previous combinations that include guava, raspberry, marshmallow; blueberry, pineapple, coconut; banana, apricot, cherry; and much more.
On top of that, you'll also have your pick of IPAs, saisons and more that make it to the taproom from experimental batches.
Spread Out at Urban South
With many of these flavorful lagers limited to the taproom, Urban South comes equipped with sprawling seating that begins in its colorful indoor taproom and spills out onto the front lawn, providing plenty of outdoor spots to sip on suds.
The spread out picnic-style tables in the beer garden make for a great place to enjoy taproom offerings, play games, or munch on what's on offer from the visiting food trucks parked nearby. In the future, expect even more reason to swing by with craft beer parties and weekly events.
And if you'd only prefer to stop by for a minute, then fear not as Urban South comes well stocked with to-go beer options.
To learn more about the taproom and upcoming events, visit the Urban South Brewery HTX website.
Urban South HTX Brewery in Washington Arts District