In our Must Do Things Around Greater Houston series, we take a look at Houston's vast array of communities, neighborhoods and destinations to bring you five fun, tasty, surprising and enticing reasons you should give each one a visit.
First coming to life when the Houston and Texas Central Railway made its way through the area in 1860, College Station is now home to Texas A&M University.
Explore areas like the mixed-use district of Northgate, the Wolf Pen Creek District, and do check out these five neighborhood must-dos.
5 Must Do Things in College Station
1. Visit the George Bush Presidential Library & Museum
The presidential library of 41st President of the United States, George H. W. Bush, sits on a 90-acre site on the west side of campus, offering a unique look into the influences and challenges that shaped Bush's life and his presidency. In addition to photographs, film, artifacts, and documents, you'll find a World War II Avenger Torpedo Bomber, a 1947 Studebaker, a slab of the Berlin Wall, and replicas of President Bush's Camp David and Situation Room.
2. Eat & drink on campus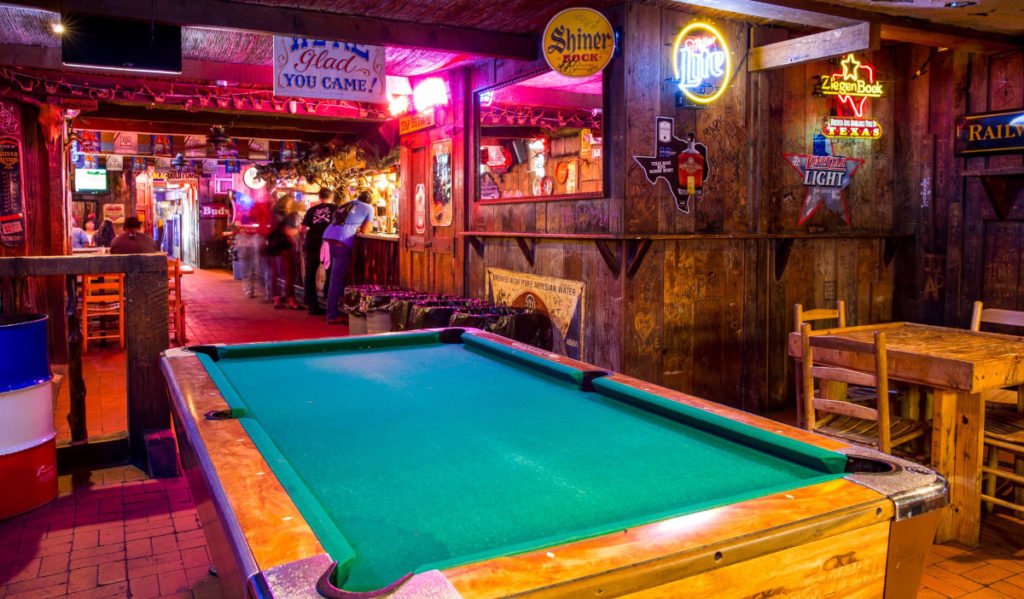 Aggieland is full of culinary institutions, and even some newcomers that have become cult favorites. Get chicken strips, burgers, and fries alongside cheap pitchers of beer at Dixie Chicken, the oldest bar in Northgate and a local tradition since 1974. Or get your fried chicken fix on Layne's Chicken Fingers, another institution where the chicken fingers come with secret sauce, crinkle-cut fries, and Texas toast. Looking for tacos? Try modern taqueria Mad Taco or epic Texas chain Torchy's. Harvey Washbangers is part-bar, part-grill, part-launderette (you can really do laundry there); and the Hullabaloo Diner is as classic as it gets. Night owls will want to visit late-night haven, Fuego Tortilla Grill, which dishes out all-day breakfast and munchies from queso and guac' to carnitas and carne guisado tacos. For a nice night out, check out The Republic Steakhouse, where you can beef up and enjoy wine and whiskey. Those looking for a drink and some fun will also want to check out the Aggieland Micro District, which houses Perrine Winery and Rio Brazos Distillery.
3. Toss a cap into Bottle Cap Alley
Located at the north edge of Texas A&M campus, Bottle Cap Alley is one of those weird tourist attractions that somehow stuck around. The bottle cap–paved alleyway is believed to have started as a dumping ground for its two neighboring watering holes, Dry Bean and Dickie Chicken. Today, the collection has grown to a mass of thousands, by some accounts. Just remember to wear closed toe shoes.
4. Cheer on the Aggies
College Station is best known for being home to Texas A&M, aka Aggieland. If you can't beat the Aggie Spirit, you may as well join in on the fun. Grab tickets to a football game and you'll see all sorts of Aggie traditions, including a riveting halftime performance from Fightin' Texas Aggie Band, the largest military marching band in the United States that is also acclaimed for its precision and style. Check out the university's Visiting Aggieland page for maps and schedules, ticketing, and a game day guide. Gig 'em.
5. Get the ultimate holiday experience at Santa's Wonderland (seasonal)
This Texas-sized holiday lights display is like the North Pole of College Station. Play in a giant snow globe, take a ride on the West Pole Express, snap a pic in front of a colossal illuminated Texas flag, cozy up with a campfire, hit the Wonderland Winery, experience nightly Texas snow, visit Santa, and see the millions of dazzling lights on a Santa's Hayride Tour or VIP Horse and Carriage Ride. The season runs from early November through late December (check the website for this year's dates).