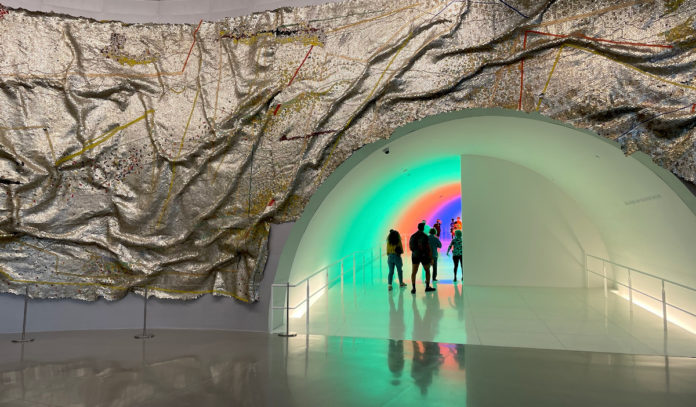 Ride out the icy weather and stay warm with our favorite cold weather ideas and things to do around Houston.
It's that time of year when Houston starts flirting with Arctic fronts, wind gusts and bone-chilling cold, which also makes this the perfect time to cozy up inside—but you don't have to do it at home.
From museums and movie theaters to dinner and drinks, we've got you covered with our picks for indoor activities perfectly suited for cold weather in Houston.
Note: in extreme wintery weather, it's always a great idea to call ahead and make sure your chosen destination hasn't opted to close its doors for the day.
Things to Do in Houston When It's Cold
Attractions & Destinations
In addition to the museums and theaters you'll find below, be sure to explore 365 Houston's Museum Exhibitions & Art Installations guide for notable temporary exhibitions that offer a reprieve from the chilly weather.
Museum of Fine Arts, Houston (MFAH) in Museum District – With more than 300,000 square feet and 63,000 works of art, the MFAH is one of the largest collections in the country. Plus, across its multiple exhibition spaces (including its latest in the Kinder Building), casual and upscale restaurants, and illuminating underground tunnels from James Turrell, Carlos Cruz-Diez, and Olafur Eliasson, you'll never have to bear the elements above ground to explore the lofty holdings of MFAH. $19; $12 for college students and ages 13 to 18; free for ages 12 and under.
Houston Museum of Natural Science (HMNS) in Museum District – A longtime staple in Houston's museum scene, HMNS offers a sprawling indoor experience filled with towering fossils in the Paleontology Hall, a colorful spectacle of fluttering insects in the glass pyramid of the Butterfly Center, unearthed artifacts of ancient civilizations, the ornate tombs of Egyptian royalty, and much more. Time your visit and avoid crowds by hitting up HMNS on weekdays or during the free admission hours on Thursdays from 3pm to 6pm. Prices vary by exhibit; permanent exhibition tickets are $25 for ages 12 and up; $16 for ages 3 to 11; free for ages 2 and under.
Menil Collection in Montrose | FREE – For a scaled down collection to escape the crowds and cold, check out this nestled-in-Montrose museum. Explore the collection of prominent Houston connoisseurs, Dominique and John de Menil, which features a renown Surrealist gallery, African and Byzantine antiquities, and monumental artworks by pivotal figures in Modern and Contemporary art. If you can brave the brief walks, delve deeper in the Menil campus to see the nearby Menil Drawing Institute, Dan Flavin installation at Richmond Hall, Cy Twombly Gallery and Rothko Chapel.
Space Center Houston in Clear Lake – Peer into the vastness of space at the headquarters for NASA's Mission Control and educational zone where you can take in the history of space exploration, get a look at real artifacts from various missions, touch a real moon rock, marvel at the staggering scale of powerful rockets, and (if you're bundled up properly) hop aboard a tram tour of the facilities and see Mission Control personnel keeping the astronauts safe aboard the ISS. $29.95; $24.95 for ages 4 to 11; free for ages 3 and under.
Post Houston in Downtown – Opened in 2021, this massive complex on the northeast corner of Downtown brings multiple levels of eating, drinking, shopping, and even a concert hall. Explore the chic interior, bunker down for some remote work, or hop atop the Skylawn for some of the best views of Downtown and the night sky.
Restaurants & Cafés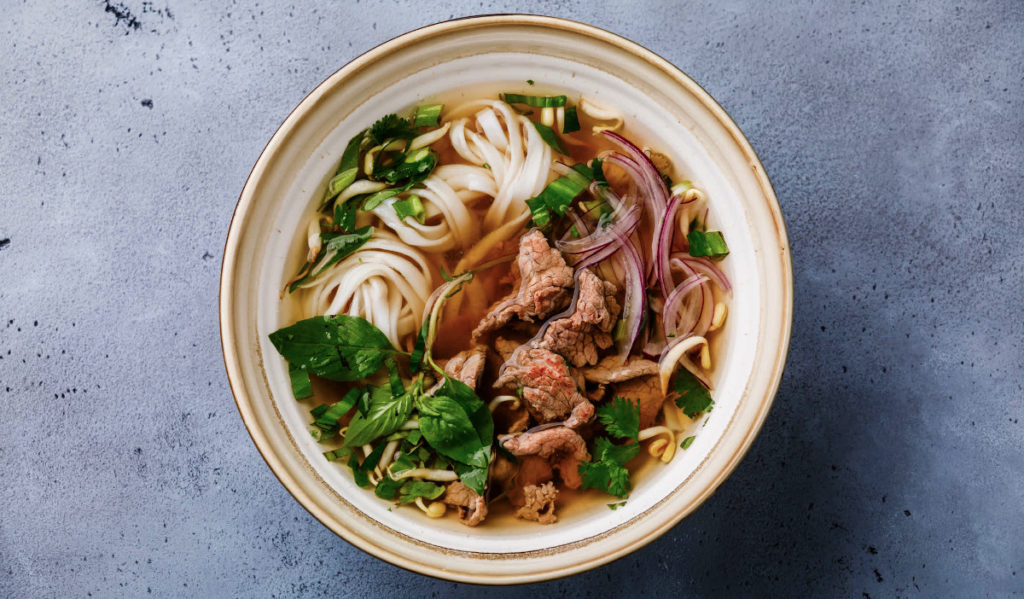 Tiger Den in Asiatown – Cold weather means ramen weather, and this Asiatown staple is tough to beat with house-made noodles and a rich tonkotsu broth simmered for 20 hours to create a deep, flavorful experience. Check out the variety of ramen flavors like garlic black bean and miso broth, plus unique items from the grill like beef tongue, pork jowl, chicken hearts, lamb, beef ribeye, grilled squid, shrimp and a variety of mushrooms. Tuesday to Sunday 11am to 11pm.
Jinya Ramen Bar at Multiple Locations – With spots that stretch from Midtown toward Cypress, Jinya features packed bowls of ramen fixin's with a variety of soul-warming broths and rich flavors, along with meat options like chicken or shrimp wonton, fatty pork, ground pork soboro and tofu. Don't be afraid to step into their extended menu with delicious fried offerings, pork gyoza, bun, shishito peppers and more. Hours vary by location.
Simply Pho in Midtown – Along Milam Street, this casual Vietnamese café is beloved for its extensive menu of pho options (with huge portions), banh mi, and affordable dishes with fresh ingredients that can be enjoyed in their spacious dining area. If you're looking for vegan options, you can make your noodle soup 100% vegan with veggie broth, tofu and a plethora of vegetables. 11am to 10pm daily.
Finn Hall in Downtown – If you're looking to appease all in your party, then swing through Downtown's Finn Hall for a selection of eateries that span the globe with traditional cold weather faves. Munch on the pre-Columbian fare of Mexico from Papalo Taqueria, grab a bowl of delicious pho from Pho Binh, dig into Korean cuisine at Yong, and enjoy fried chicken and pizza at LIT Chicken and Pizza Zquare. Hours vary by restaurant.
La Guadalupana in Montrose – The family-owned Mexican mainstay on Dunlavy delivers all your cold weather dishes, including pozole and caldo de mariscos, alongside a spicy breakfast menu and traditional Tex-Mex faves. Make sure you swing by the sweets counter for some pan dulce and savory breads on your way out. Tuesday to Sunday 7am to 2pm.
The Pit Room in Montrose – This popular BBQ spot serves Central Texas-style smoked meats, tacos and desserts to the masses, promising a full plate of belly-warming barbecue and sides. And, if you want to stick around awhile, head next door to The Patio at the Pit Room and enjoy easygoing vibes with a cold one, karaoke, and outdoor patio seating.
Bars & Nightlife
Coffee Shops & Dessert Bars
Entertainment