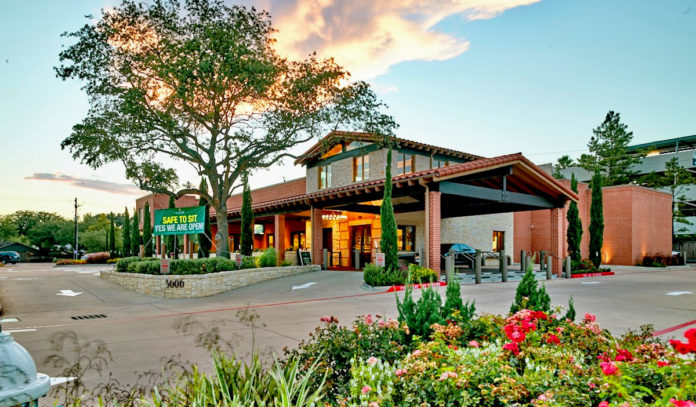 Explore 15 of Houston's oldest restaurants that have been serving up hot dishes to the city for more than 50 years.
The times may be a-changing in Houston, but that doesn't mean the city can't protect some of its oldest and longest-running restaurants that Houstonians have come to know and love.
Each of these restaurants have been landmarks in Houston for more than 50 years—some of them stretching toward a full century of service.
Have a look at some of our picks for the historic eateries around town, then snag a seat so you can eat like a local.
Top 15 Historic Restaurants in Houston
Christie's Seafood & Steaks in West Houston | 1917 – One of the only places in Houston that can claim a century of service, Christie's built its reputation on the fried fish po' boy and have since expanded to include fresh Gulf catches and shrimp sandwiches, baked oysters, strip sirloin steaks, and much more. The family-owned seafood house can be found just west of Fountain View Drive along Westheimer, which opened at this location in 1965. Open at 11am daily; closed Mondays.
West Alabama Ice House in Montrose | 1928 – Nearly 100 years ago, this neighborhood haunt got its start as a literal ice house, selling blocks for home refrigerators, but now provides a smattering of its signature red picnic tables along the street and in the spacious backyard to become one of the city's bonafide communal watering holes. Swing by for an ice cold brew and pair it with offerings from nearby taco truck, Tacos Tierra Caliente. Monday to Friday 10am to midnight; Saturday 10am to 1am; Sunday noon to midnight.
Pizzitola's Bar-B-Cue near Washington Avenue | 1935 – Across five decades, the open-pit joint originally known as Shepherd Drive BBQ was ran by John and Leila Davis, an African American couple that served as one of the founding families of Houston's BBQ scene. Today, Pizzitola's (named for Jerry Pizzitola, who stewarded the spot after John's death) serves up many of the same no-frills offerings alongside the original sauce recipe in a classic East Texas BBQ dine-in atmosphere. Monday to Saturday 11am to 8pm; closed Sundays.
Avalon Diner in River Oaks | 1938 – A one-time addition to the Avalon Drug Store, the "justly famous" classic American diner serving up breakfast all day has branched out to include newer locations in West Houston and Stafford. And while you can pick up an omelette or pancakes off the griddle any time of the day, the original drug store burger and chicken fried steak are can't-miss dishes. Original location on Westheimer is open Monday to Friday 6:30am to 4pm; Saturday and Sunday 7am to 4pm. Other locations' hours vary.
Lankford Grocery & Market in Montrose | 1938 – Originally doling out fruit and then deli sandwiches until the 1970s, Lankford's big, messy burgers are a true Houston staple and longtime Houstonians undoubtedly will have a touch of nostalgia for the greasy stacked patties, gooey cheeses, and toppings that ooze out of the bun—like the mac and cheese, jalapeño, bacon and fried egg-topped Grim Burger that's a crowd favorite. Sunday to Wednesday 9am to 3pm; Thursday and Friday 9am to 8pm; Saturday 7am to 8pm.