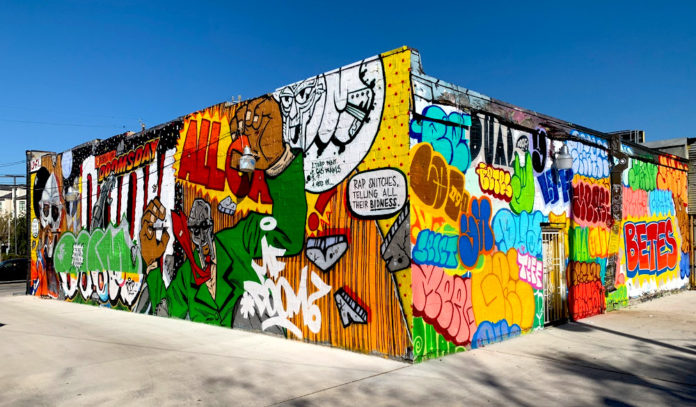 Make a stop along the Westheimer Curve for local artists' mural tribute to legendary emcee MF DOOM on the wall of Lo-Fi in Montrose.
The Westheimer Curve has added a new mural to Montrose's colorful collection, paying tribute to the late, legendary rapper MF DOOM on the outdoor wall of vintage clothing shop Lo-Fi.
Houston artists @dual_streets, @imaeric123, @kilroytat2er and @colorsoner713 came together over the course of a weekend to create the massive mural, which can be seen on Westheimer, between Dunlavy and Mandell Streets.
The prolific "supervillain of rap", MF DOOM passed on Halloween, October 31, 2020 and his passing was announced on New Year's Eve, inspiring these local artists to join forces for a supersized mural in recognition of the emcee's greatness.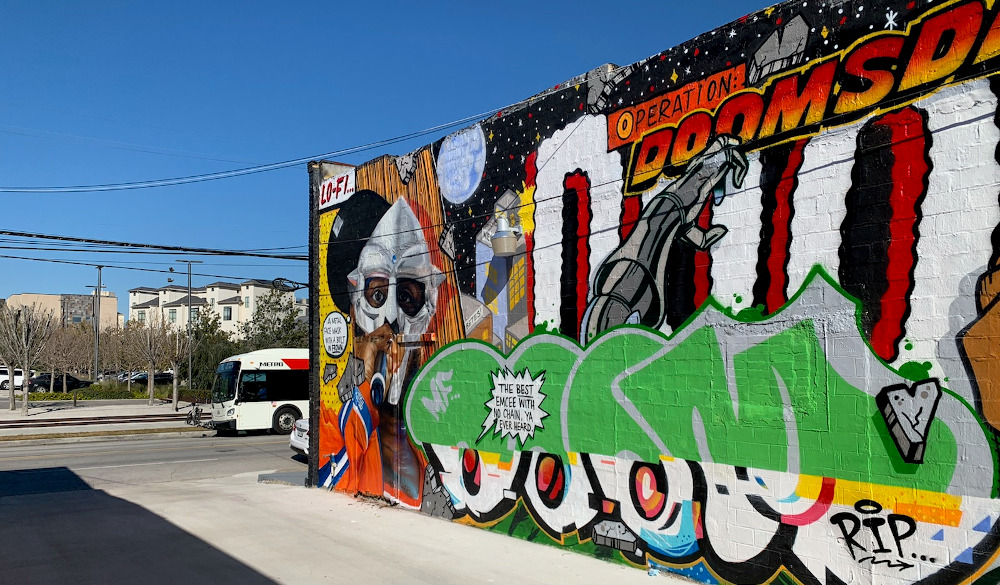 MF DOOM Mural at Lo-Fi in Montrose