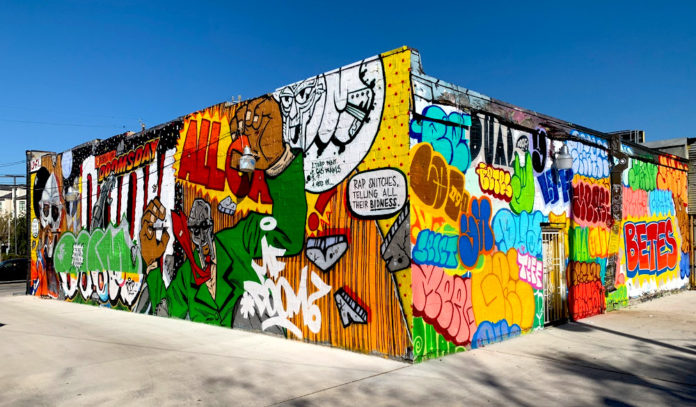 Make a stop along the Westheimer Curve for local artists' mural tribute to legendary emcee MF DOOM on the wall of Lo-Fi in Montrose.
The Westheimer Curve has added a new mural to Montrose's colorful collection, paying tribute to the late, legendary rapper MF DOOM on the outdoor wall of vintage clothing shop Lo-Fi.
Houston artists @dual_streets, @imaeric123, @kilroytat2er and @colorsoner713 came together over the course of a weekend to create the massive mural, which can be seen on Westheimer, between Dunlavy and Mandell Streets.
The prolific "supervillain of rap", MF DOOM passed on Halloween, October 31, 2020 and his passing was announced on New Year's Eve, inspiring these local artists to join forces for a supersized mural in recognition of the emcee's greatness.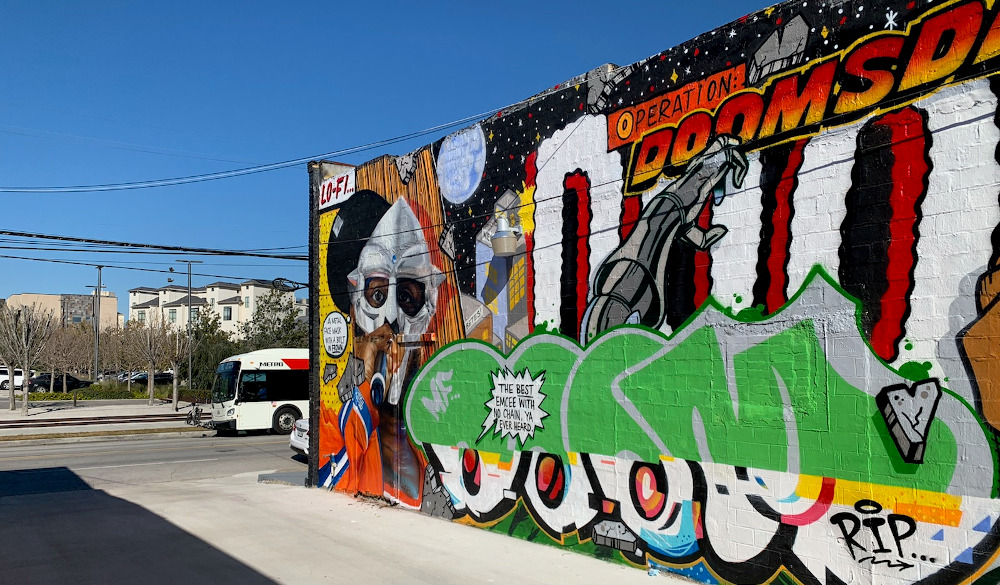 Social Distancing & COVID-19
As we enter into the vaccination phase of the COVID-19 pandemic, medical experts still advise that we have a way to go before we achieve herd immunity and can safely resume pre-pandemic activities. In the meantime, you can remain vigilant in protecting yourself against the coronavirus by continuing to wear face masks when in public spaces, practice social distancing of at least six feet, limit your touching of surfaces, and frequently use hand sanitizer or soap and water to keep your hands clean.
While the Governor of Texas has lifted mandatory mask orders and capacity limits, most businesses are still requiring face masks to enter and enforcing reduced capacity. Familiarize with your destination's policies ahead of time and please respect their public safety precautions.
MF DOOM Mural at Lo-Fi in Montrose