Dive into a wide array of specialty shopping at 65+ boutiques and small local retail businesses to be found outside the loop and Around Houston.
We've complied some of the region's most unique boutiques and specialty shopping found across the area outside the city of Houston, including Beaumont, Clear Lake and the Bay Area, Conroe, Galveston, Pearland, Port Arthur, Sugar Land, The Woodlands and Tomball.
Most importantly, for the realities of 2020, safely visiting shops and ordering specialty goods to-go is a great way to explore what's on offer in the Houston region while supporting businesses at a time that they need it the most.
Of course, it's also important for you to consider any health precautions before heading out. Our picks below may have certain requirements or restrictions at this moment and these things can change quickly, so be sure to contact your destination ahead of time with any questions or concerns.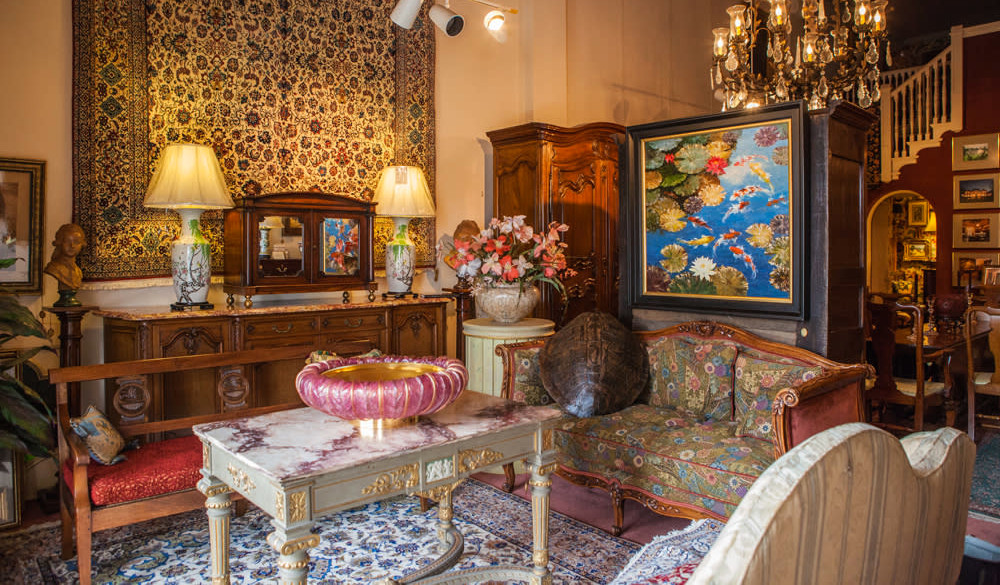 Around Houston: Shopping
Beaumont
Antique Shopping on Calder – Along this downtown avenue that cuts through Oaks Historic District, shoppers can find plenty to peruse from European-style furnishings at Burns Antik Haus and Langston Antiques to the chic vintage interiors of Urban Habitat and the expansive 11th Street Market.
Beaumont Boutiques – If you're on the hunt for a unique shopping experience, Beaumont is bustling with boutiques that can be found across downtown and surrounding area. Along Calder Street and Phelan Boulevard, shoppers can dig into trendy women's fashions, jewelry and accessories at Bungalow, Gaudie & Company and All About You; children's fashions and shoes at Ashton House; wedding and baby registry checklists at For Heaven's Sake; and a wide variety of interior design and gifts at Nickolina's.
First Thursdays on Calder – This evening market takes place from 5pm to 9pm on the first Thursday of each month, offering a great chance to support local businesses, hear live music and enjoy an evening outside in the historic district. In addition to the antique shops along Calder, plenty of dining options and boutiques can be found in the area, many of them offering up special discounts during the event. Make sure to stop by the historic Mildred Building, where you'll find the trendy Ella + Scott women's boutique, Finder's Fayre for artwork, and Down to Earth, which specializes in hand-made products for your home and body that are crafted just down the road in nearby Nederland.
Clear Lake, Kemah, League City & Bay Area
Boutique Shopping in the Bay Area – Browse the latest women's trends, jewelry, accessories, shoes and more at fashionable boutiques found across the Bay Area, including Ivory Boutique, Brave Boutique and The Salted Hippie in League City, as well as Lex & Mae in Kemah.
Kemah Boardwalk – While the carnival-like atmosphere and fresh seafood dining is a big draw at the Kemah Boardwalk, guests can also take to shopping in one of several specialty shops and kiosks found throughout the area. Grab a souvenir, check out stylish threads, hit up Build-A-Bear for a new cuddle buddy, or satisfy your sweet tooth with the staggering number of treats found at The Candy Box.
Mall & Outlet Shopping – If you're looking for efficient ways to spend an afternoon browsing the latest trends and goods, the Bay Area has two mega-shopping experiences to check out. With nearly 200 stores at your disposal, Baybrook Mall in Friendswood remains one of the premier shopping destinations in the Southeast Houston area, while the Tanger Outlets in Texas City offer an outdoor shopping environment and a chance to check out deep discounts and clearance items from some of the world's largest brands.
Conroe
Downtown Shopping in Historic Conroe – The picturesque streets of Historic Conroe allow visitors to duck in and out of shops, restaurants and more that are housed within buildings more than a century old. Here, you'll find a wide selection of specialty retail, antiques and intriguing crafts at Mimi's on Main and the Conroe Central Market, as well as women's clothing, accessories and home goods at the nearby Main Street Merchants. Stick around and enjoy some of the eats on offer from Pacific Yard House, The Red Brick Tavern and many others, or enjoy a theatrical production at the Crighton and Owen Theatres.
Outlets at Conroe – This strip mall features dozens of stores from some of the most recognizable brand manufacturers, offering goods at discount pricing. Swing through to check out shops like the Levi's Outlet Store, Nike Factory Store, and more.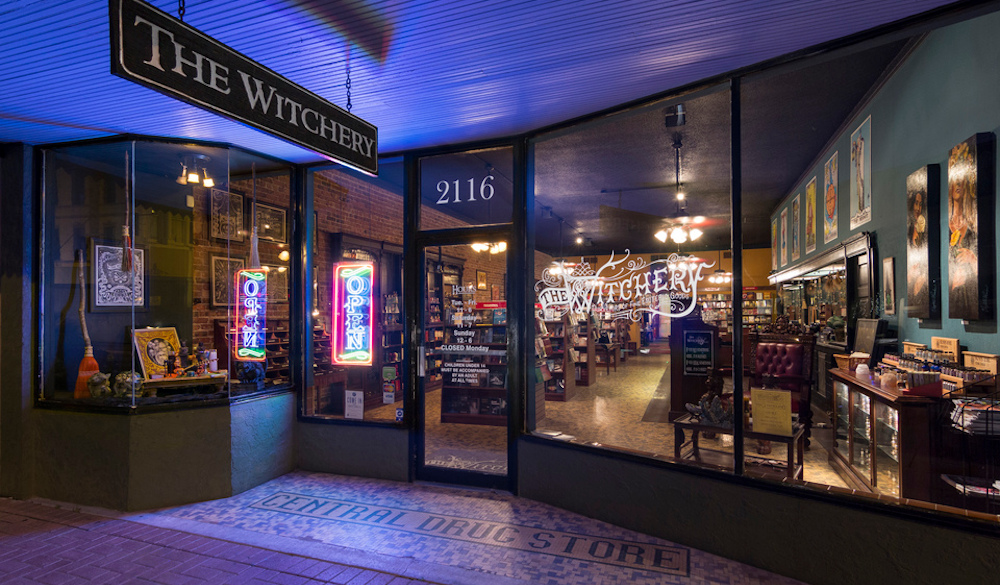 Galveston
Downtown Shopping & The Historic Strand District – Across 36 blocks of downtown, many of which are packed with Victorian-style buildings from more than a century ago, visitors to Galveston Island can find plenty to fill an afternoon with more than 100 unique shops, restaurants, art galleries and more. Dive into the world of antiques at Hendley Market on Strand or Nautical Antiques & Tropical Decor on Mechanic Street; get into gifts and home decor along the Strand at Gracie's, Conversation Pieces, and Mercantile on The Strand; check out specialty boutiques The Old Galveston Trading Co. and ha.ba's on Postoffice Street; satisfy your sweet tooth at the legendary La King's Confectionary; or try something new at the esoteric world of The Witchery on Postoffice Street, which offers goods and resources to help people in their search for self-discovery, self-empowerment and spiritual enlightenment.
Shopping along Seawall – Before you head to the waves, you'll find many shops stretched along the Seawall, offering last-minute goods to make the most of your time on the beach. Grab a rental at Island Bicycle Company or Galveston Paddleboard Center; gear up and take a quick lesson from Ohana Surf & Skate or Southern Spears Surf Shop; swing by The San Luis Resort for luxury apparel and designer goods at Style & Trend and Aqua; or unwind at one of the oldest businesses on the Island, Murdoch's, which offers a wide array of gifts, souvenirs and beach supplies.
Pearland
Pearland Town Center – The sprawling outdoor center is the premier shopping destination in Pearland, featuring dozens of recognizable shops, unique boutiques, and delicious dining experiences. With a stream of events taking place throughout the year, including the occasional local vendor market, it seems like there's always something happening at Pearland Town Center, making it worth a visit on your shopping ventures.
Specialty Shopping in Pearland – From eccentric women's apparel boutiques and inspiring home decor stores to comic book shops and one-of-a-kind antiques, Pearland is bustling with all types of specialty shops and unique goods waiting to be discovered. Click here to take a deep dive into what's on offer across the city.
Port Arthur
Sugar Land
The Woodlands
Luxury Boutiques at Market Street – This open-air shopping destination features more than 90 stores to check out, including familiar upscale retailers like Tiffany & Co., Louis Vuitton, and Vineyard Vines, as well as a huge selection of restaurants and an events calendar geared toward bringing the local community together.
The Woodlands Mall – For an efficient afternoon of shopping, it's hard to better than the more than 150 shops and restaurants to be found at The Woodlands Mall, located near the scenic Woodlands Waterway. Here, you'll find familiar retail destinations like Nordstrom and Macy's, as well as laidback threads at Cotton On, luxury cosmetics from Rajeunir, plush furniture at Lovesac and much more. Click here to check out an extensive directory of shops waiting to be discovered at The Woodlands Mall.
Unique Shopping around The Woodlands – Local retailers, boutique brands and hidden gems can be found across The Woodlands, offering motivated shoppers a destination retail experience for deals, discounts, and merchandise perfect for gifting to others or themselves. Click here to check out more shopping destinations around The Woodlands.
Tomball
This post was sponsored by Visit Houston. Per our advertising and sponsorship policy, we only accept sponsored content from organizations that meet our editorial standards and truly present a valuable activity, event, resource or destination for residents and visitors across the greater Houston area. Advertising revenue helps support 365 Things to Do in Houston, and our contributors, allowing us to expand our coverage of activities and events around the Houston area. Click here to learn about promoting your event or business.