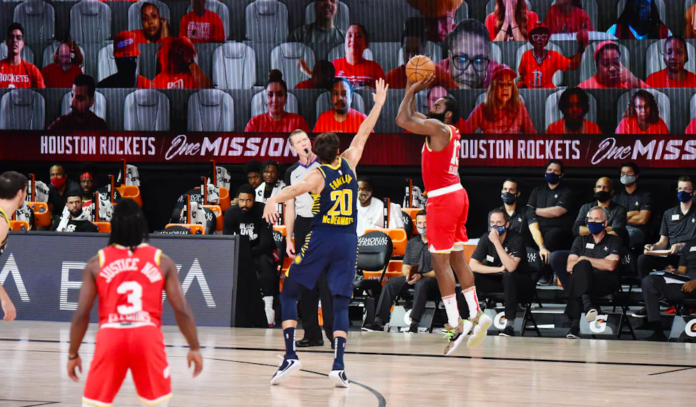 Rise up with Red Nation for a best-of-seven series featuring the Houston Rockets and Oklahoma City Thunder in the NBA Playoffs from Tuesday, August 18 through Sunday, August 30, 2020 (if necessary).
At long last, the NBA Playoffs are here and the Houston Rockets are ready to launch a deep playoff run.
Their first playoff matchup should seem familiar, as ex-Rocket Chris Paul will lead the Oklahoma City Thunder against James Harden, Russell Westbrook and the Houston Rockets in the best-of-seven Western Conference Quarterfinals.
Should they advance past this round, the Rockets will be primed to face the winner of the series between Los Angeles Lakers and Portland Trailblazers.
Check out the schedule of games below and get ready and rowdy with Red Nation for the NBA Playoffs.
Houston Rockets Western Conference Quarterfinals Playoff Schedule
*If necessary
Find More Things to Do in Houston All Year Long
You can find more fun in our interactive event calendar and 365 Weekend Guides.
Be sure to subscribe to our free Weekend Guide email to receive a round-up of great things to do this weekend in Houston in your inbox every Thursday.
If you don't want to miss a thing, you can also opt in to our Daily Update emails (emailed 5 days a week).
Click here to sign up for free.