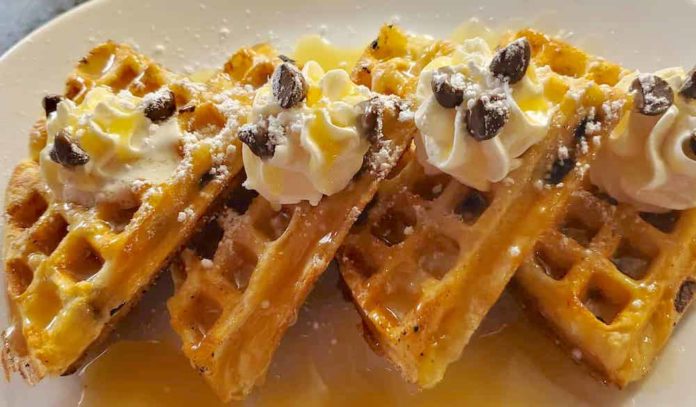 In our Where to Brunch series, we search Houston's vast array of neighborhoods for the very best brunch offerings. Originally published in 2017, we are now refreshing, updating, and adding to this series, including new neighborhoods and destinations.
Running along the coastline, this charming bayside region is a breezy escape from the city. The area is surrounded by bodies of water including Clear Lake, Clear Creek, and Galveston Bay; and while you should definitely consider renting a boat or jet ski and getting out on the water itself, you can also check out some local gems for brunch.
Note: For the purposes of this list, the Bay Area covers neighborhoods including Clear Lake, Dickinson, Kemah, League City, Nassau Bay, San Leon, Webster, and Seabrook.
Where to Brunch in Clear Lake & the Bay Area
More Great Brunch Options in Clear Lake & the Bay Area
Sip coffees and teas at Art of Coffee in Kemah, mimosas and bloodys at Cabo Bar & Grill in Clear Lake, or a cup of Joe alongside Belgian Liège waffles at Seabrook Waffle Company; chill out and fill up on Southern and coastal eats at T-Bone Tom's; hit the Sunday brunch buffet at Paradise Reef; get the Bay area's best burgers at Tookie's; grab doughnuts and coffee at Webster's Cafe Dew; get breakfast and a Sunday brunch buffet at Bacliff bar and grill Noah's Ark, or try League City favorites Main St. Bistro and Red Oak Cafe; go for all-day breakfast at Black Bear Diner and First Watch; slurp char-grilled oysters at Gilhooley's; taste the aromas and spices of India at Clear Lake's Cuisine of India; watch boats on the bay and enjoy a waterfront seafood feast at Flying Dutchman Restaurant & Oyster Bar; or sip mimosas and bloodys on weekends at Sam's Boat.