In the My Top 5 series, we feature Houstonians who are actively shaping the city and its character. In turn, they reveal their own favorite things to do in Houston when they're not hard at work.
This week, we're very pleased to feature Henry Richardson, founder of DEFINE Body & Mind. Featuring classes for barre, cycle, and yoga, as well as food programs, the mission of DEFINE is to build a sustainable health and wellness community where members can reach their physical and inner strength goals, as defined by them.
My Top 5 Things to Do in Houston
by Henry Richardson
Cuchara – My mouth waters just thinking of the nopalitos and mole negro at Cuchara. My initial memory of the restaurant was the vibrantly colored murals combined with one of the most delicious margaritas in town. I have only been to Mexico City a handful of times, however, I loved everything about it; the food, the landscape, the people, and Cuchara has taken the essence of Mexico City and brought it to the heart of Montrose. I am so inspired when I read that multiple recipes on the menu have been passed down several generations. Cuchara makes eating meaningful, it's delicious, and it brings a sense of connection not only to the fellow Houstonians eating but also to the rich culture of Mexico.
The Jung Center – I remember my friend looking at me saying, you take DEFINE classes for your physical health, I know you meditate for your mental health, but what do you do for your spiritual health, and I said, "The Jung Center." I discovered The Jung Center when I first moved back to Houston 12 years ago. I was driving to Rice University and I saw this cute little building off Montrose. I was immediately intrigued when I saw the word "Jung"—Carl Jung's work has been a source of inspiration for me starting in my late teens. The Jung Center offers workshops and classes that are intended to guide conversation and action around living our best life. Their bookstore alone has some of the most fascinating recordings on a variety of topics from body, mind, and spirit. I crave learning, and The Jung Center has enriched my life tremendously.
Skincare – I spend a lot of my life sweating. I teach cycling, bounce, yoga, strength, and in every class, I am sweating. I used to be the person that said, I just don't sweat that much. Well, things have changed, and honestly, I feel so amazing because of the increased sweat. However, that means that I have to take good care of my skin. Sweat can be purifying, however, leaving sweat on your face for long-extended periods can be irritating. Plus, it causes a reabsorption of the toxicity that we just worked to release. Because of this, I have some of my go-to, keep-me-glowing, skin must-haves. The first is from the Metropolitan Institute of Dermatology in Highland Village. I am obsessed with their Correct Wipes. A wipe a day, and my skin is clearer, hydrated, and has fewer wrinkles. It's the best. I follow this up with my other favorite products from Source Vital. They are a local, plant-based, natural skin-care company that offers a variety of all-natural skin-care, deodorant, and essential oils. The algae deep scrub and the Deozein fresh deodorant are everyday products I love.
Relax – I have always been extremely active. I was a gymnast turned diver. I started practicing yoga after a bad back injury, and I know that if I am in a bad mood, I either need to go take a class or put on some music and dance around my house. However, there are also times when I totally crash and either want to binge-watch Netflix series (The Politician is on queue right now), or if I don't want to feel totally lazy, we will go to iPic Theater for a first-class cabin experience of watching a movie and pushing a button for food. We are oftentimes going to a kid's movie because of our nine-year-old son, so I am either taking an expensive nap or laughing louder than my son.
Ayurveda – I love the ancient practice of Ayurveda, the body, mind, spirit system for integrative health. I love it because all of the modern-day trends of "eat this, don't eat that, fast during this time, not during that time," can all be summarized in Ayurveda's principle that one person's food is another person's poison. The philosophy is simple: eat locally, eat seasonally, and eat foods that give you energy. Although it is simple, it's not always easy because we hear so many mixed messages. And if you are like me, you have played with vegan, vegetarian, paleo, carb-free, pescatarian, fasting, gluten-free, dairy-free, soy-free, etc., and the truth is…eat what gives you life, and find out what that is for you. If you need guidance, the Houston Ayurveda Center offers great ways to learn and listen to what is good for you. They also offer a variety of healing spa therapies that can be great for body, mind, and spirit. Tell Sunita, Henry sent you.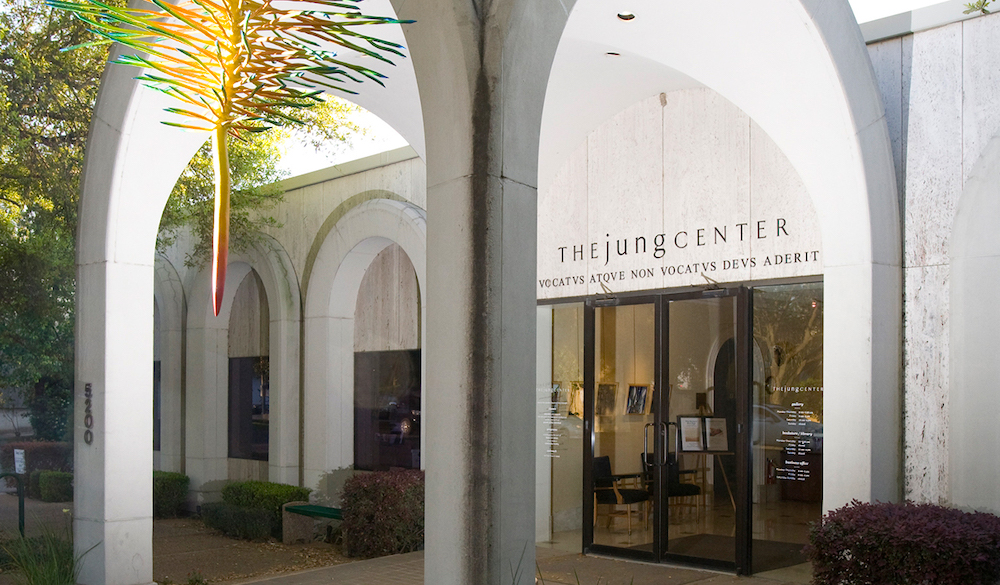 About Henry Richardson
A native Houstonian, Henry conceived DEFINE Body & Mind's contemporary, integrated body-mind concept through personal pain management and post-graduate study. As a 10 time, All-American and National Championship diver, Henry experienced significant pain from a broken back. In researching options, he discovered movement that strengthened and healed his body and later founded DEFINE Body & Mind. Deeply committed to individuals living their absolute best life, Richardson focuses on developing new programs, products and relationships to continue to lead the industry and break further ground in the mind, body, and spirit wellness market.