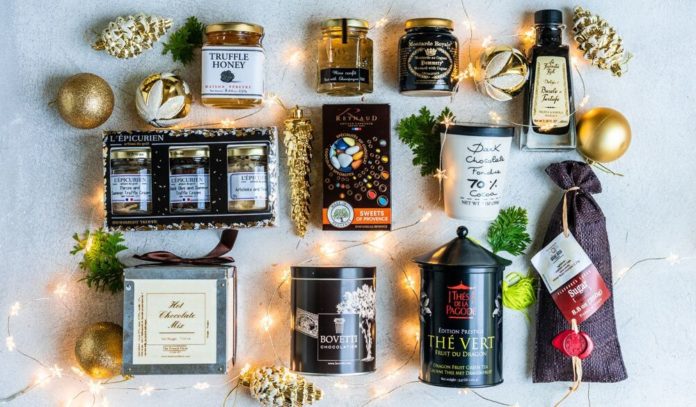 Stock up on European gourmet foods and quality kitchenware at The French Farm Winter Open Warehouse Sale in the Heights on select Fridays and Saturdays from Friday, November 8 through Saturday, December 14, 2019. 
With the holiday season fast approaching, wishlist shoppers can take advantage of this annual wintertime showcase of imported gourmet food and housewares from Europe during The French Farm Winter Open Warehouse Sale.
Located in the Heights, The French Farm opens their warehouse doors on Fridays and Saturdays, inviting the public to enjoy complimentary wine and cheese while perusing a wide selection of quality kitchenware and shelf-stable food products, including olive oil, honey, jam, sweets, spreads, and more, all imported from France, Italy, Spain, and Portugal.
Founded by Gisele Oriot, a Houston transplant originally from Lyon, France, The French Farm searches for fine foods and accessories from artisan and family-owned businesses across Europe, importing goods with high quality ingredients and materials, wonderful taste, and beautiful packaging.
Paris in the Heights
Along with shopping the aisles for carefully crafted goods, visitors have an opportunity to view the talents of artists in several mediums, including painting, jewelry, and more, displayed in The French Farm's garden.
A hand-painted mural by Tyler Kay, titled "Paris in the Heights", also adorns the wall of a recent warehouse expansion. The staggering seventy feet by fifteen feet mural makes for a prime 'Gram-able opportunity during the Winter Open Warehouse Sale.
The French Farm Annual Winter Open Warehouse Sale 2019
This article was sponsored by The French Farm. Per our advertising and sponsorship policy, we only accept sponsored content from organizations that meet our editorial standards and truly present a valuable activity, event, resource or destination for residents and visitors across the greater Houston area. Advertising revenue helps support 365 Things to Do in Houston, and our contributors, allowing us to expand our coverage of activities and events around the Houston area. Click here to learn about promoting your event or business.