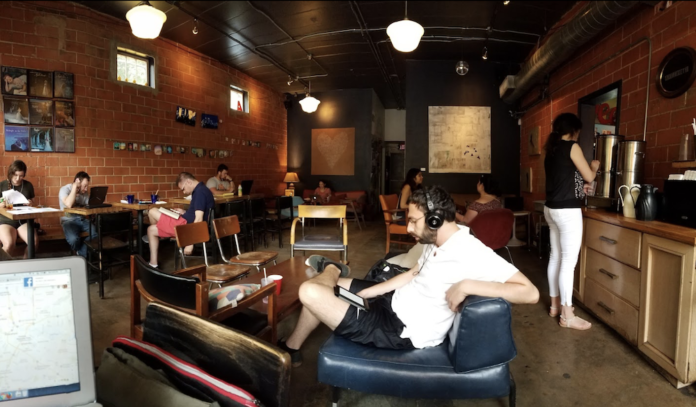 Delight in fresh coffee, locally sourced light bites, beer, wine and more at Antidote Coffee.
Located in the heart of the Heights on Studewood near 8th Street, this cozy shop is known for its loungey ambiance, mid-century seating, fast wifi, of course, their locally-roasted coffee.
Hit the large, side patio to catch up with friends over coffee or stay inside and settle into your work while enjoying a house-made sandwich or pastry, kombucha, tea, craft beer, glass of wine and more.
Guests can look forward to spacious seating with plenty of wall outlets and a large selection of coffee drinks and snacks that will keep you energized as you plow through your work day.
Click here for more information or to view the menu.
Antidote Coffee in the Heights