Savor authentic cuisine, folk music, and more during the annual tradition of Dożynki at the Polish Harvest Festival in Spring Branch from Friday, September 20 through Sunday, September 22, 2019.
In celebration of the end of harvest season, the annual Polish Harvest Festival offers a memorable weekend steeped in Poland's rich culture with delicious delicacies, gleeful folk music and dance, unique market finds, and more.
With the centuries-old Polish tradition of Dożynki taking center stage, the Polish Harvest Festival is highlighted by the sights and sounds of traditional folk dancing, entertainment from Dance Group Wawel and children from Nicolaus Copernicus Polish School, Grammy-nominated polka extraordinaire Alex Meixner, live DJ music, and the return of festival favorites.
Traditional Tastes
The best way to arrive at Polish Harvest Festival is ready to eat as you'll find a sampling of authentic, delectable fare that includes pierogi (stuffed dumplings), bigos (hunter's stew), kielbasa (sausage), and more from multiple serving stations. Pair your meal with a variety of drinks, including Polish and local craft beers.
Throughout the weekend, attendees can also dive into sweet traditional desserts at the pastry station or from Krysia's Famous Polish Dessert booth.
Cash, check, and all major credit cards are accepted when purchasing food and beverage tickets at the entrance.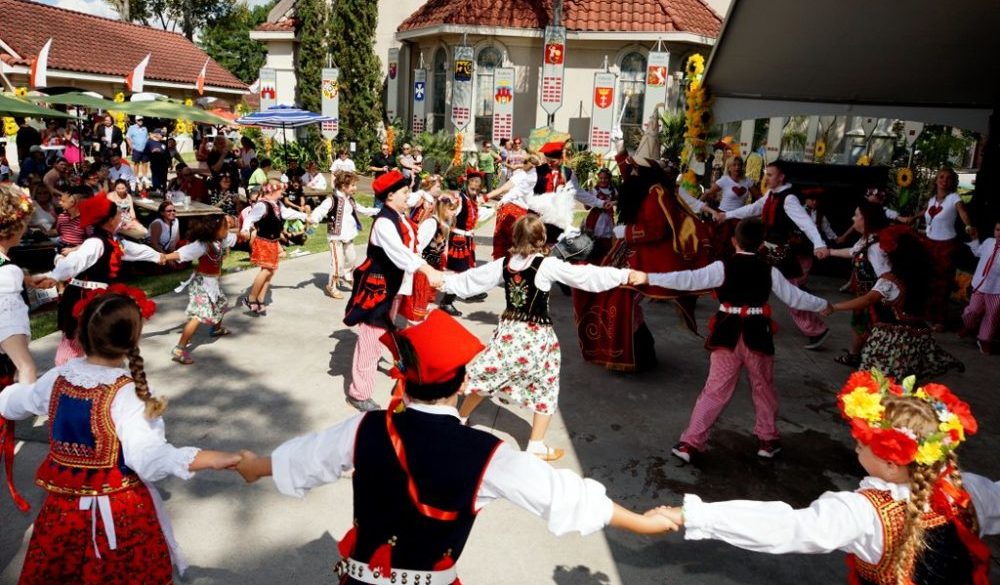 Trinkets & Treasures
Among the numerous booths lining the street, Polish Harvest Festival guests can browse the outdoor market to find unique and authentic goods from local vendors.
Whether you're looking to get a head start on holiday shopping or simply wanting to peruse at your own pace, shoppers can pick through everything from hand-painted wares to clothing and accessories.
If you're after a truly one-of-a-kind item from Poland and the Polish diaspora, then place your bids at the silent auction that features a bevy of special pieces including vintage Polish crystal, linens, amber, dolls, and other treasures.
The Polish Harvest Festival is also a great place for kids of all ages, thanks to the Children's Corner that offers exciting games, face painting, bounce houses, and more to children in attendance.
Polish Harvest Festival 2019
Dates:

Friday, September 20 through Sunday, September 22, 2019

Time:

Friday 4pm to 10pm; Saturday 10am to 10pm; Sunday 10am to 6pm

Admission:

$5 per person; Free for 65 and older, 12 and under. Tickets are sold at the gate.

Click here for more information

.
This post was sponsored by Polish Harvest Festival. Per our advertising and sponsorship policy, we only accept sponsored content from organizations that meet our editorial standards and truly present a valuable activity, event, resource or destination for residents and visitors across the greater Houston area. Advertising revenue helps support 365 Things to Do in Houston, and our contributors, allowing us to expand our coverage of activities and events around the Houston area. Click here to learn about promoting your event or business.