Transform your backyard into an outdoor oasis, upgrade your flooring, and chat with industry experts at the 4th Annual Texas Home & Garden Show presented by Floor & Decor at NRG Center on Saturday, June 22, and Sunday, June 23, 2019.
The Texas Home & Garden Show has got you covered with all things needed to start your next home project, including interactive workshops, top-tier companies, and show-only specials, all available under one roof at NRG Center.
Click here to purchase tickets online.
Interior Upgrades
Ready to retire your carpet floors? Check out the offerings from hard-surface flooring experts Floor & Decor, where you can browse samples of tile, wood, and stone flooring. The one-stop shop also offers complimentary design services.
Add some personality to your home with vintage-inspired furniture, art, home decor, gifts, and fashion from White Rock Country Rags & Doodads, a collection of retro-style vendors.
You can also upgrade your bedroom with a new mattress or relaxing massage chair from Redefining Rest, who offer a variety of brands, including Beautyrest, Serta, and Zero-G.
Outdoors & Workshop Opportunities
Design a spacious new deck or patio with the help of Hidden Cove Outdoors, a construction company that will also be available at the show. Then, imagine yourself surrounded by shady trees, shrubs, and beautiful landscaping courtesy of Southwestern Trees & Garden Center.
If you're ready to roll up your sleeves and get started on a project, stop by an interactive workshop with Janice Brown of On the Grow to boost your garden know-how, or learn from Adeina Anderson of Creative Lifestyles with Adeina, as she leads participants through a session on incorporating personal style into crafting projects.
Click here to purchase tickets online.
4th Annual Texas Home & Garden Show at NRG Center
Date:

Saturday, June 22, and Sunday, June 23, 2019

Time:

Saturday 10am to 6pm; Sunday 11am to 5pm

Parking:

Onsite parking is available for $12

Admission:

General admission costs $8 online and $10 at the door; seniors and military tickets are $8 at the door; free admission for children 14 and under.

Click here to order tickets.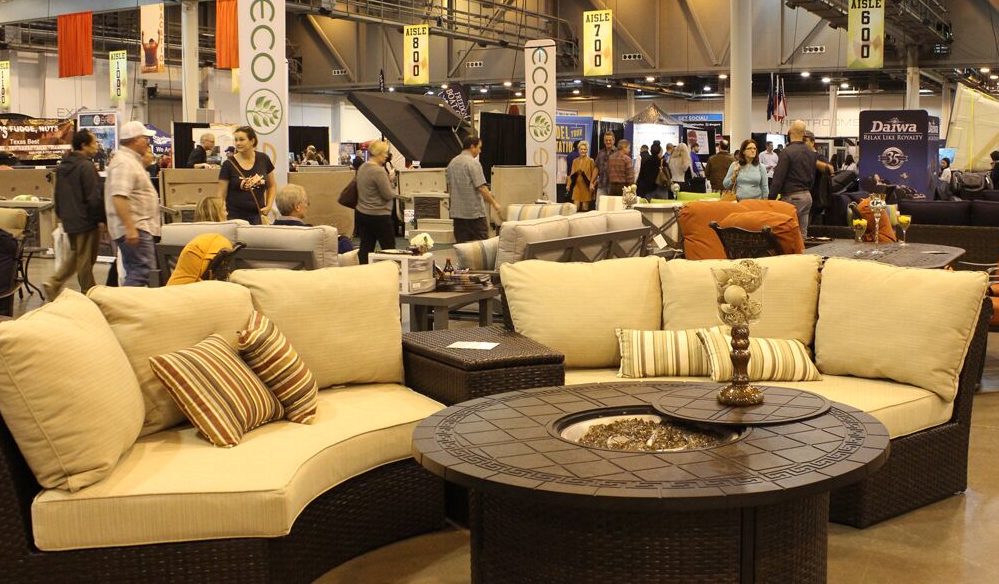 This article was sponsored by Texas Home & Garden Show. Per our advertising and sponsorship policy, we only accept sponsored content from organizations that meet our editorial standards and truly present a valuable activity, event, resource or destination for residents and visitors across the greater Houston area. Advertising revenue helps support 365 Things to Do in Houston, and our contributors, allowing us to expand our coverage of activities and events around the Houston area. Click here to learn about promoting your event or business.