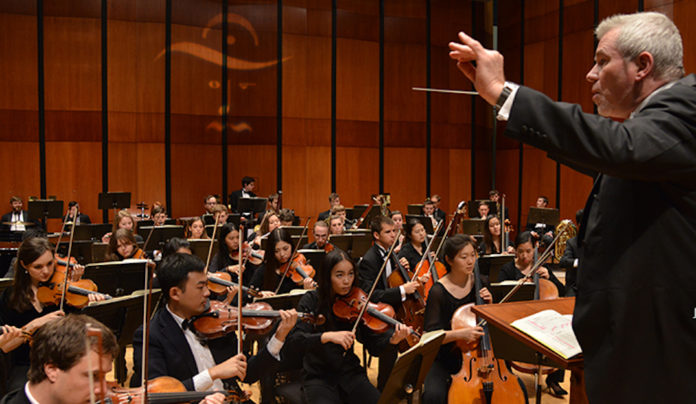 Immerse yourself in majestic, lively, stirring, and riveting music performances from classical music's rising stars in a series of nearly 30 concerts during the annual Texas Music Festival, from Tuesday, June 4 through Saturday, June 29, 2019.
Now in its 30th year, Immanuel and Helen Olshan Texas Music Festival is a one-month international music residency that brings 93 fellows from top-tier music schools and conservatories from around the world to Houston.
Once here, these up-and-coming musicians practice with distinguished conductors and faculty artists, putting on an impressive array of performances in a single month.
That means Houstonians and visitors get to partake in a diverse assortment of classical and contemporary music, from virtuoso settings of beloved classics to Houston premieres of contemporary works.
Most of the concerts are held indoors at Moores Opera House in Moores School of Music and Dudley Recital Hall in the Fine Arts Building, both on the University of Houston Campus.
There is also a special free, all ages performance outdoors at Cynthia Woods Mitchell Pavilion in The Woodlands on Friday, June 7, 2019.
Many of the performances are free and student and senior discounts are available for ticketed events. Click here for a complete schedule of performances or more information.
Texas Music Festival 2019
This article was sponsored by Texas Music Festival. Per our advertising and sponsorship policy, we only accept sponsored content from organizations that meet our editorial standards and truly present a valuable activity, event, resource or destination for residents and visitors across the greater Houston area. Advertising revenue helps support 365 Things to Do in Houston, and our contributors, allowing us to expand our coverage of activities and events around the Houston area. Click here to learn about promoting your event or business.