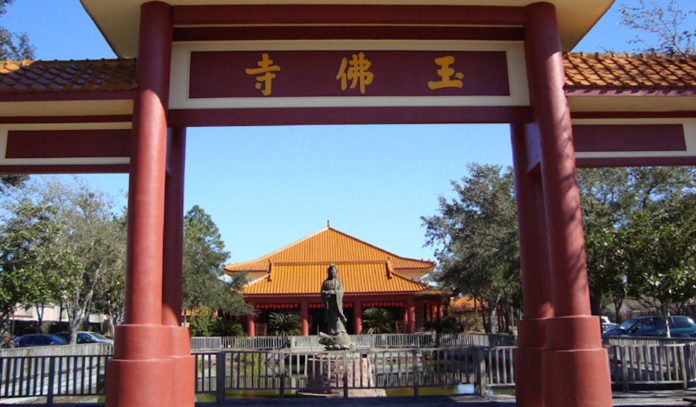 Stroll the beautiful temple grounds of a center for cultural, educational, charitable, and social activities at Jade Buddha Temple.
Located in the heart of Bellaire, this small, Hinayana based temple is located near Houston's Chinatown area with a luxurious Grand Hall, smaller meditation hall, gardens, and pond.
Completed in 1990, the 2.5-acre piece of land located in Southwest Houston houses the gorgeous temple grounds as well as a two-story Youth Activity Center that have jointly focused on hosting events that have given back to the community for the past three decades.
Guests can explore the Grand Hall and meditation area before strolling the tranquil garden, complete with benches and shade trees to relax under.
Visitors looking to do more than check out the temple grounds will find events including various talks, classes, and discussion groups as well as regularly-scheduled lectures and meditation retreats.
Click here for info on current and upcoming events.
Jade Buddha Temple