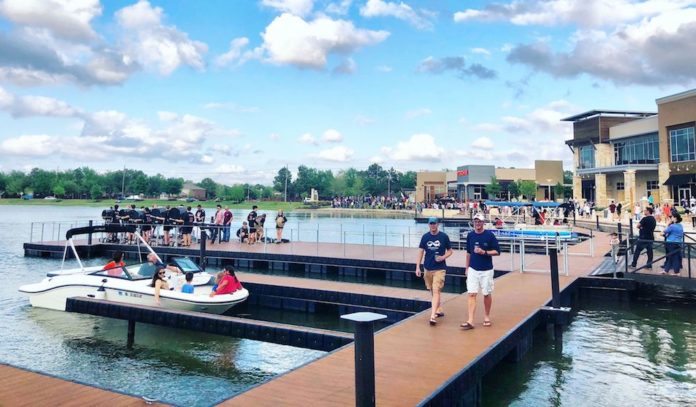 While Houstonians definitely love their cars, there are nooks and crannies of the city that are best explored by foot. In our Walkable Houston series, we traverse those districts to find the prettiest parks, hottest restaurants and bars, coolest local art and shops, and most visit-worthy hidden gems.
Set along the sparkling waters of the Towne Lake community in Cypress, this mixed-use district is packed with restaurants, shops, studios and more. Better yet? All of it is walkable.
Play & Explore
Events at The Boardwalk – From live music and speed dating to a monthly pop-up farmers market, look out for a lineup of year-round events. Follow along on Facebook for updates and details.
Eat & Drink
Shop
Beau Kisses – This upscale retail shop offers apparel, jewelry, bags, candles, home décor and more.
The Royal Standard – Shop for chic home furnishings, custom upholstery, women's apparel, accessories, gifts and more at this modern home shop.