Marvel as the world-famous Harlem Globetrotters perform at the Berry Center of Northwest Houston in Cypress on Sunday afternoon, July 15, 2018 at 3pm.
The Globetrotters' current roster boasts the world's largest collection of elite dunkers, including six players who competed in the annual College Slam Dunk contest held during Final Four weekend, a Guinness World Record holder for slam dunks, and the 2016 winner of the popular TV show The Dunk King.
Come prepared for four quarters of unbelievable trick shots, breathtaking dunks, and the debut of Flying Globies, a gravity-defying acrobatic dunk team.
After the game, players will stick around for additional opportunities to sign autographs and pose for pictures, with the goal of every fan leaving with at least one autograph. 
Save on Tickets
Tickets start at $18, but you can save 25% when you enter the code Save25.
History of the Harlem Globetrotters
The Original Harlem Globetrotters are legendary worldwide, synonymous with one-of-a-kind family entertainment and great basketball skills for the past 91 years.
Throughout their history, the Globetrotters have showcased their iconic talents in 123 countries and territories on six continents, often breaking down cultural and societal barriers while providing fans with their first-ever basketball experience.
Proud inductees of the Naismith Memorial Basketball Hall of Fame, the Globetrotters have entertained hundreds of millions of fans—among them popes, kings, queens, and presidents—over nine thrilling decades.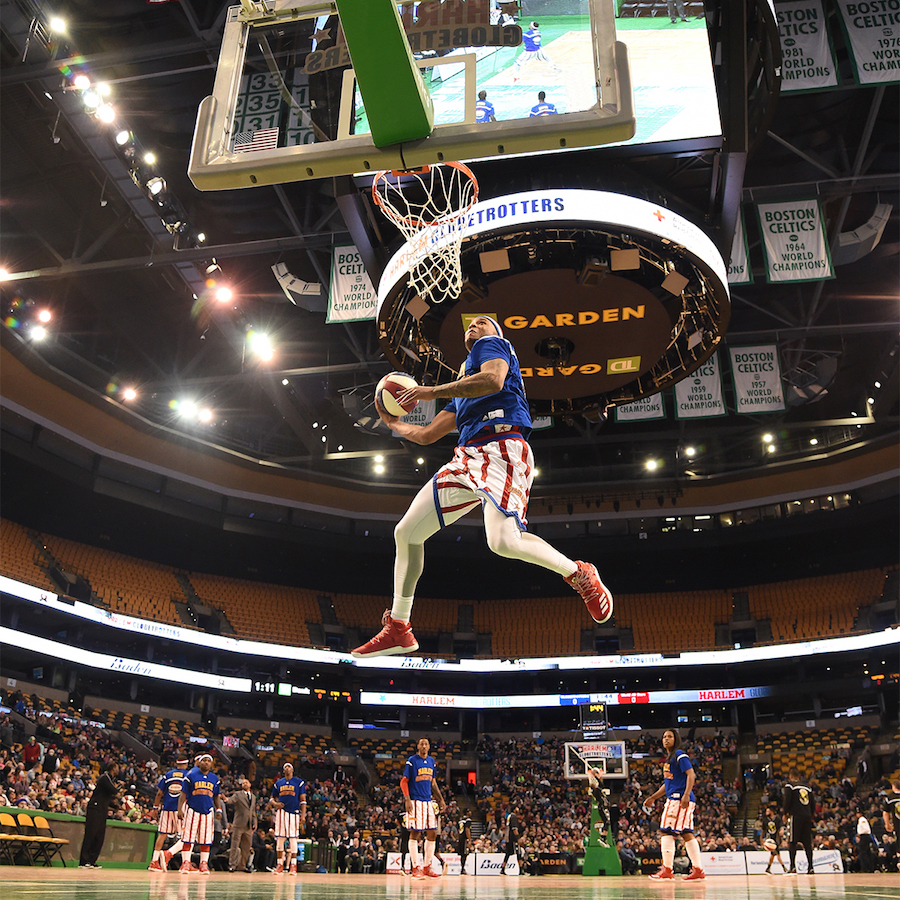 Harlem Globetrotters' 2018 Amazing Feats of Basketball World Tour in Northwest Houston
This article was sponsored by The Harlem Globetrotters. Per our advertising and sponsorship policy, we only accept sponsored content from organizations that meet our editorial standards and truly present a valuable activity, event, resource or destination for residents and visitors across the greater Houston area. Advertising revenue helps support 365 Things to Do in Houston, and our contributors, allowing us to expand our coverage of activities and events around the Houston area. Click here to learn about promoting your event or business.