Jam out to the biggest names in hip hop, along with talented newcomers, when JMBLYA 2018 wraps up its Texas tour in Houston at Sam Houston Race Park on Sunday, May 6, 2018.
Pronounced "Jambalya," the traveling Texas tour features epic headliners, including J-Cole, Migos, Cardi B, and Kevin Gates, as well as supporting acts like Playboi Carti, Trippie Redd, and Ski Mask the Slump God. Expect special appearances from Texas legends and Houston natives Bun B, Trae Tha Truth, and DJ Mr. Rogers.
The fest will roll into a brand new location this May—Sam Houston Race Park in northwest Houston—closing the three-day, three-city festival in Houston. This return marks the end to a long-awaited hiatus in H-Town, which hasn't been on the tour since the event's inception back in 2013.
In between shows, grab a drink from one of several bars available throughout the grounds. When hunger strikes, choose from a variety of local food vendors in both the general admission and VIP areas.
VIP Packages
There are three levels of VIP tickets, each offering additional layers of privileges and bennies.
Make your way to the front of the line through a VIP-only entrance with the purchase of a Pinky Rang VIP ticket. You'll also gain access to a premium viewing area, the VIP-only bar, and air-conditioned bathrooms.
Gator Boots VIP members will receive all of the above, plus a package of official festival merch.
View performances from an exclusive, elevated viewing deck with the purchase of a Fur Coat VIP ticket. You'll also receive all previously listed perks, as well as an official JMBLYA hoodie.
Good Music for a Good Cause
Proceeds from JMBLYA 2018 will benefit two Texas-based foundations.
Houston rapper Trae Tha Truth started Angel By Nature Foundation, a nonprofit organization that provides relief to those affected by Hurricane Harvey and works to improve the life for individuals who've been affected by hardship and impoverishment, especially the underserved youth.
The event will also benefit Grounded in Music and Texas Organizing Project Education Fund. Grounded in Music is an Austin-based charity that provides music instruction, opportunities, and scholarships to underprivileged children. Texas Organizing Project Education Fund is a Texas-based nonprofit that organizes Black and Latino communities to promote social and economic equality for low to moderate income Texans.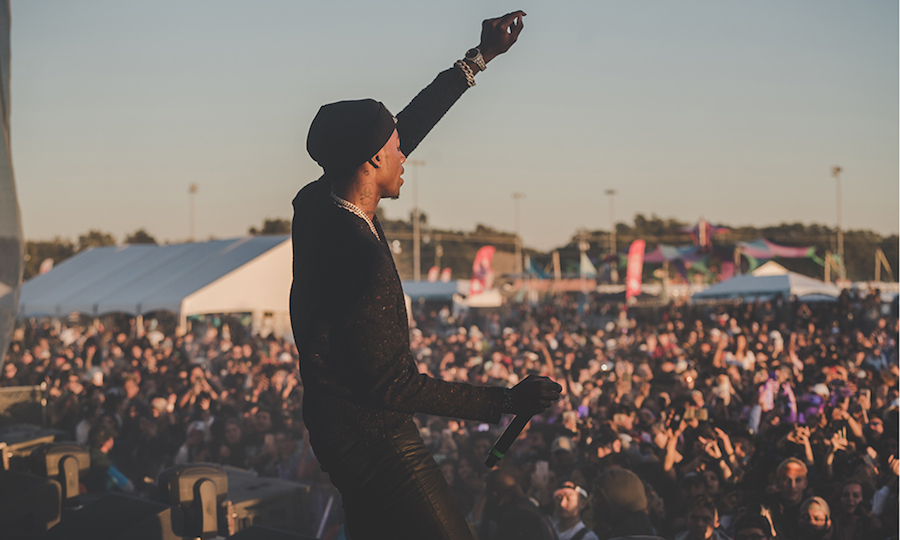 About JMBLYA & ScoreMore Shows
ScoreMore Shows is a Texas-based music promotion company that organizes and executes festivals, tours, and concerts primarily in college markets, such as Austin, Dallas, San Antonio and Houston. Since its inception in 2009, the company has expanded throughout the country to offer large-scale shows and festivals in Oklahoma City, Nashville, Bloomington, Ann Arbor, Champaign, and Little Rock.
ScoreMore Shows' JMBLYA music festival began in 2013 with a lineup of both hip hop and EDM artists. Six years later, the event has grown to become one of Texas' biggest hip hop festivals, featuring stops in Houston, Austin, and Dallas.
More than 50,000 fans from across the country attended last year's festival and, with the return of Houston to the tour, 2018's event is expected to be even bigger and better.
JMBLYA Houston 2018
This post was sponsored by JMBLYA. Per our sponsorship policy, we only accept sponsored content from businesses that meet our editorial standards and truly present a valuable activity, resource, or destination for residents and visitors across the greater Houston area. Click here to learn about promoting your event or business.