RSVP now and enjoy a free party and mixer at The Health Museum's Vibrations and Libations: The Science of Love, celebrating the official launch of the new Houston-based Pheramor app, on Thursday evening, March 1, 2018.
The free event offers party-goers an open bar, access to the museum's latest interactive exhibition BioRhythm: Music and the Body, and the chance to learn how DNA, pheromones, and data impact their love connections.
The party, co-hosted with Kaleidoscope Houston, will showcase a live DJ set featuring the all-women lineup of Les Femmes, composed of DJs Angiesliste, Kay Illah, and Gracie Chavez.
This latest edition of Vibrations and Libations will be jam-packed with fun and goodness, including an intriguing special twist: the local debut of the new Houston-based app Pheramor.
Premiering its DNA-based dating service to Houston singles, Pheramor is the first app to combine genetic science, social data, and cutting-edge tech to help users find better dates and relationships.
Finding Your Soulmate Through Biology
Dr. Brittany Barreto, geneticist and Pheramor co-founder, will kick things off at 6pm with a fascinating talk about biology's role in compatibility and finding one's soulmate.
Afterwards, people will have the chance to swab their cheek for free, download the Pheramor app, and hand dating over to science.
Mixer & Party with Kaleidoscope Houston
Following the talk, the mixer hosted in collaboration with Kaleidoscope Houston begins at 7pm. The evening will feature entertainment combining art, film, music, fashion, and interactive elements, including the museum's captivating exhibit BioRhythm: Music and the Body.
BioRhythm: Music and the Body – Imported from Science Gallery Dublin, BioRhythm allows you to feel how music moves your body. The interactive exhibit is collection of unique sonic experiences, installations, experiments and performances culled from musicians, engineers and neuroscientists from around the world. They include an acoustic bed, sonic tables, and experiments on your emotional response to pop music.
Art – There will be pop-up art displays and live art by Mark Arceneaux.
Film – The 90-minute film Miss Representation exposes how mainstream media and culture contribute to the under-representation of women in positions of power and influence in America. The film draws back a curtain to reveal a glaring reality we live with every day but fail to see – how the media's limited and often disparaging portrayals of women and girls makes it difficult for women to feel powerful and achieve leadership positions.
Music – There will be tunes from an all women DJ lineup, featuring DJs Angiesliste, Kay Illah and Gracie Chavez.
Fashion – Melodrama Boutique will showcase fashion for women of many different styles and sizes.
Complimentary drinks will be provided at the open bar, from Deep Eddy Vodka and Saint Arnold Brewing Company.
Food trucks Boombox Taco Truck and Food Music Life will be on hand, selling their tasty bites to hungry party-goers.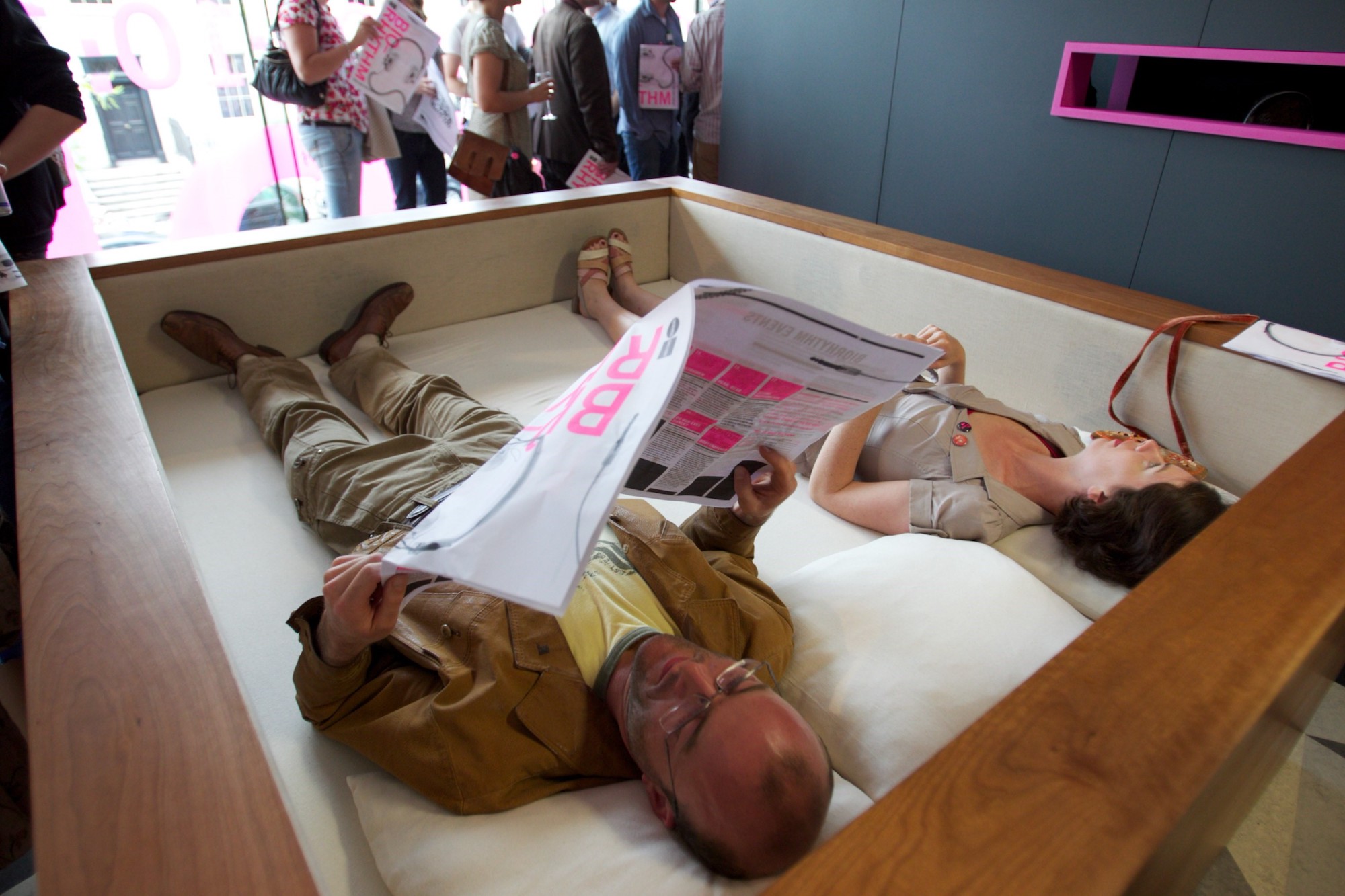 Explore BioRhythm
Through a series of one-of-a-kind interactive installations, BioRhythm: Music and the Body invites visitors to use their own bodies to discover and understand how the mind and the body react to musical stimulation. Available in English, Spanish, and Mandarin Chinese, BioRhythm: Music and the Body will be on display at The Health Museum through Tuesday, July 31, 2018.
The exhibit was originally created by Science Gallery at Trinity College Dublin, a non-profit that encourages young people to learn through their interests through a cutting-edge programme that ignites creativity and discovery where science and art collide.
About Pheramor
Pheramor, which was named one of the Top 5 startups in the world by the tech entrepreneur collective Startup Grind in February, has been making headlines recently because of its fascinating new service. And at the party you'll not only be able to learn how this futuristic dating platform uses your DNA and social data to match you with better partners, you can also signup to use it.
"We're excited to see people's reactions when they finally use the app. We've put a lot of work into making sure the science is real and accurately reflects the social and chemical experience around first dates and love," said CEO and co-founder, Asma Mirza.
About The Health Museum
Celebrating its 22nd anniversary, The Health Museum is Houston's most interactive science learning center and a member institution of the world-renowned Texas Medical Center.
Visitors to the Museum can walk through a larger-than-life human body, take a mini science class, watch an organ dissection, and check out both permanent and temporary exhibits that cover topics like health, medical science, and the human body.
The Health Museum is located in the heart of the city's Museum District.
"We are very pleased to add the official launch party for Pheramor to our robust lineup of fun and exciting activities at The Health Museum during our monthly Vibrations and Libations event series," said Dr. Melanie Johnson, President and CEO of The Health Museum. "These monthly events are just one more way we are incorporating music of all genres and live performances to the first-of-its-kind BioRhythm: Music and the Body experience in Houston."
Vibrations & Libations Mixer: The Science of Love at The Health Museum
This article was sponsored by The Health Museum. Per our advertising and sponsorship policy, we only accept sponsored content from organizations that meet our editorial standards and truly present a valuable activity, event, resource or destination for residents and visitors across the greater Houston area. Advertising revenue helps support 365 Things to Do in Houston, and our contributors, allowing us to expand our coverage of activities and events around the Houston area. Click here to learn about promoting your event or business.