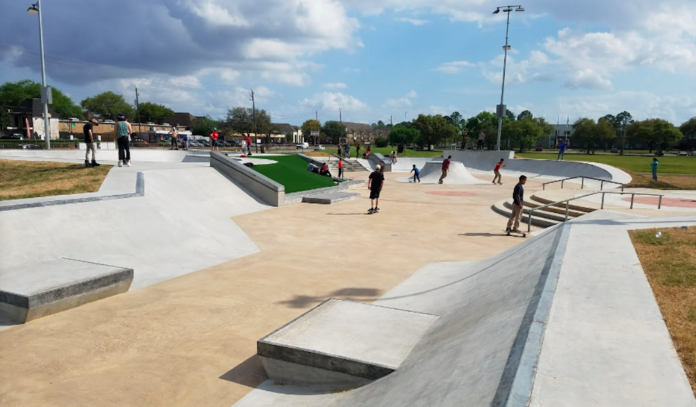 In our Park Spotlight series, we take a closer look at Houston's vast array of public recreational areas to shine a light on hidden and not so hidden gems. This week we'll be spotlighting Gulfton Skatepark at Burnett Bayland Park. Join us as we take a trip through Houston, park by park.
Located in the heart of Gulfton near Bellaire, the Gulfton Skatepark at Burnett Bayland Park sits in a neighborhood that plays home to more than 70 nationalities, making it one of the most vibrant and diverse neighborhoods in the country.
Established as an area park in 1996, Burnett Bayland Park features amenities including a water playground, a children's playground, a 0.96-mile long walking trail, a community garden, picnic tables, soccer and baseball fields, a basketball pavilion, and a community center.
Nearly 20 years later, in 2016, after years of planning, research and conversations, the youth of Gulfton collaborated with neighborhood centers, council members, the Houston Parks and Recreation Department, and the Houston Parks Board to develop what has now become the Gulfton Skatepark at Burnett Bayland Park project.
With more than 17,500 square-feet of park course for riders to navigate, this concrete playground, known affectionately as "The Station", features areas for skaters of all skill levels, perfect for the seasoned pro to the beginner taking their first push on the board.
The majority of the park is made up by the street course complete with quarter pipes, multiple stair sets, smooth concrete ledges, and handrails, but also features and an enclosed bowl for those looking to skate transition.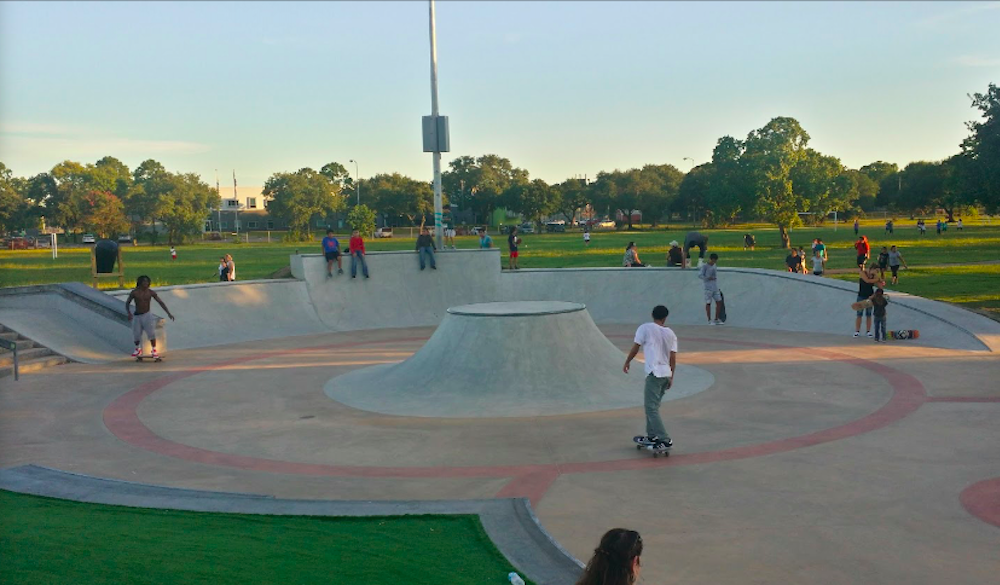 Gulfton Skatepark at Burnett Bayland Park