Click here for our growing list of 50+ New Year's Eve celebrations ringing in 2019 and happening on New Year's Eve, Monday, December 31, 2018.
Ring in 2018 at one of the many New Year's Eve parties around Houston on New Year's Eve, Sunday, December 31, 2017.
Are you ready to put 2017 behind you? What better way than to countdown the final seconds at one of many exciting New Year's Eve events around Houston.
From special dinner menus and parties at your favorite neighborhood bar to extravagant hotel parties, concerts, and family-friendly bashes, there are many events—at every price point—to choose from.
We will continue to add to this list as New Year's Eve approaches, so check back for updates as more Houston area New Year's Eve parties and events are finalized.
All events continue past midnight or later unless otherwise stated.
Featured New Year's Eve Events in Houston*
No DWI – Free Sober Rides on New Year's Eve | Across Houston – Make the right choice to take a taxi or use a ride-sharing service to get home if you've been drinking, pay for it up front, and the law firm Sutliff & Stout will reimburse you for it via PayPal. The offer is valid from 5pm on New Year's Eve, Sunday, December 31, 2017 through 10am on New Year's Day, Monday, January 1, 2018. Click here for details.
Havana Nights 2018: New Year's Eve Extravaganza | Sugar Land – Angelucho's Cuban New Year's Eve party returns to bring in 2018 in the Post Oak Ballroom at the Hilton Garden Inn Sugar Land. All tickets are VIP and include a gourmet buffet dinner, two drinks, and a Champagne toast at midnight. Cuban native Angelucho's band Copacabana will perform live from 10pm to 2am, with an assist from DJ Yuka Frita. With a large dance floor and cash bar, you can expect plenty of lively dancing into the morning. $99 per person. 7:30pm.
The Get Down New Year's Eve Celebration at Rockefellers | Washington Avenue – Disco into 2018 at a '70s-themed New Year's Eve dance party filled with soul, funk, hip-hop, and disco jams at Rockefellers. Enjoy cocktails, food, go-go girls, disco balls, DJs, bands, sparklers, and a complimentary champagne toast at midnight. Disco-inspired cocktail attire is required. Tickets start at $60. 8pm.
New Year's Eve Party: BLT XIV at Lucky's Pub and Warehouse Live | EaDo – Sportsmonkey, The Rod Ryan Show, and 94.5 THE BUZZ present BLT (Black Tie, Lingerie, Toga) New Year's Eve Party at Lucky's Pub and Warehouse Live. This two-venue party will feature live music, DJs, photo booths, food trucks, and of course, a midnight toast. Tickets start at $60, but you can use promo code 365HOU to get 10% off all ticket purchases. 8pm.
Ars Lyrica's New Year's in Berlin at the Hobby Center | Downtown – Ars Lyrica continues its Artful Women season with an end-of-year gala that will transport you to the salons of Berlin. This New Year's Eve celebration includes an elegant dinner, a musical program, and festive gala. The concert will feature a Bach double concerto as well as a work originally performed by Sara Itzig Levy, whose legendary hostess-style inspired this evening's concert. Tickets start at $65, with additional options for dinner prior to the concert and the gala afterward. 9pm.
By Neighborhood + Region
Downtown
Midtown, Montrose + Museum District 
Washington Avenue + The Heights
River Oaks, Upper Kirby + Rice Village
Galleria + Uptown
West Side, Energy Corridor + Sugar Land
The Woodlands + Spring
Bay Area
Find More Holiday Fun & Things to Do in Houston All Year Long
You can find more holiday fun in our interactive event calendar and 365 Weekend Guides.
Be sure to subscribe to our free Weekend Guide email to receive a round-up of great things to do this weekend in Houston in your inbox every Thursday. If you don't want to miss a thing, you can also opt in to our Daily Update emails (emailed six days a week).
Click here to sign up for free.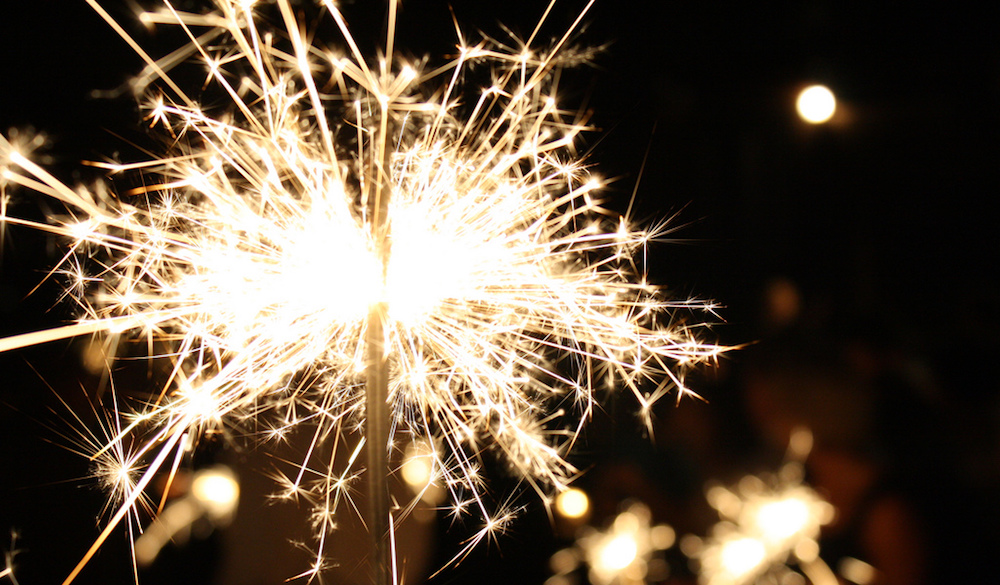 * With the exception of No DWI – Free Sober Rides on New Year's Eve, which we highlighted as a community service, Featured New Year's Eve Events showcased at the top this list are paying advertisers. Advertising revenue directly supports 365 Houston, enabling us to pay our staff and contributors, cover costs, and further help readers discover their favorite ways to spend their free time and improve their lives around Houston. 
If you'd like to add your event to the Featured highlights at the top of this guide, please email us at [email protected]. We have effective and impactful ad packages to fit most budgets from Food Truck to Fortune 500.
If you're on a very tight budget, but want to be sure your event stands out in our crowded calendar on Sunday December 31, 2017, then Boosted Calendar Listings are also available, starting at $50. Click here to order or click here to learn more about what you get when you opt for a Boosted Calendar Listing.