Tour more than 20 wondrous works of art transformed from island debris into Galveston's Tree Sculptures.
In Galveston, on Sealy Avenue, a gathering of 17 birds are suspended in time from the branches of a tree, wings outstretched in mid-flight.
In the corner of Adoue Park on Winnie Street, a grandmother sits reading to her grandchildren while images of Don Quixote dance above their heads.
And on Church Street, columns of hibiscus flowers, seashells, and sand dollars tower above passersby, grazing the second story of a home.
If all this sounds a little fantastical, rest assured that you have an opportunity to pay these locations (and many others) a visit on the eastern side of Galveston Island.
Storm Damage Turned Art
These ornate and well-crafted displays can be found in the form of wood sculptures carved from more than 100 tons of fallen trees that overcame the island after the intense Hurricane Ike swept over the coast in 2008.
Thanks to the help of artists Earl Jones, Dale Lewis, and Jim Phillips, more than 20 of these wood sculptures can be found across the island decorating street landmarks and front lawns.
Touring the Trees
To start your own tour of these works, stop by the Galveston Visitor Center at Broadway Avenue J and 24th Street. There, you can pick up a map of 21 tree sculptures and a suggested route that will snake you through the neighborhood by foot, car, or bike.
Guided tours are also available through Galveston Island Tours (2328 Broadway), an affiliate of the Galveston Historical Foundation.
Beginning every Saturday morning, their shuttle tours swing groups through the historic neighborhood with stops at wood sculptures along the way. Tickets run $15 for adults and $10 for children 12 and under.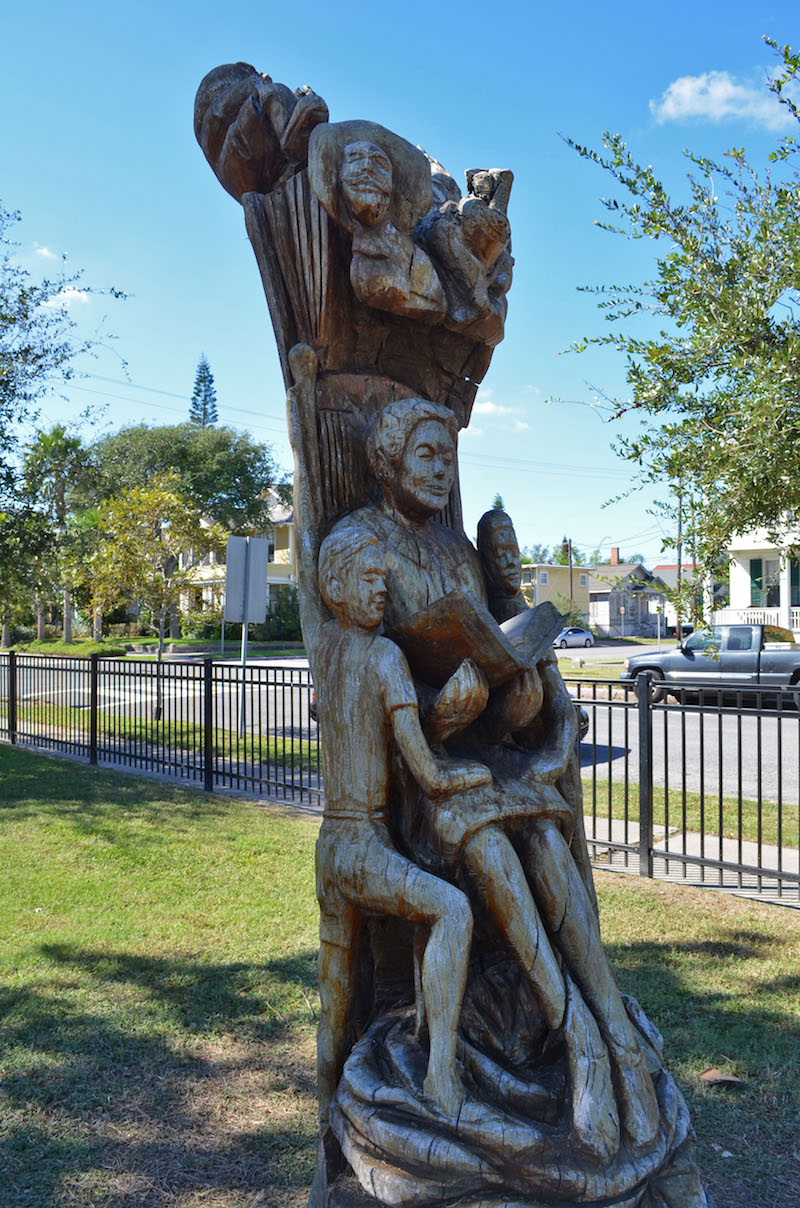 Galveston Tree Sculptures