Browse aisle after outdoor aisle of goods from local craftsmen, artists, food vendors, collectors, and other small businesses at the family-friendly Sawyer Flea on Saturday, September 16, 2017.
Looking for all things local? This carefully-curated kid, family, and dog-friendly outdoor shopping event has a penchant for local makers and their interesting products with a heavy focus on artisan goods, artisan foods, and everything cool.
Taking place from 10am to 5pm at the intersection of Edwards and Sawyer Street, this free-to-attend market is presented by the folks behind Flea at Silver Street, who are committed to making the Washing Avenue Arts District/First Ward an entertainment and cultural destination.
Artisans, Animals, Makers & Local Food Trucks
More than 35 vendors will be on hand at this outdoor market, offering a perfect mix of new, handmade, and old.
If you come hungry, you're in luck. Local food truck, Cousins Maine Lobster will be on site serving up delicious seafood throughout the event.
Are you in need of a four-legged friend? There will also be an adoption event hosted by the local Heights-based animal rescue, The Love, Molly Fund.
About Sawyer Flea
As NYC transplants inspired by Brooklyn Flea, the crew behind Sawyer Flea have been working since 2012 to make "Flea" cool in Houston.
First, with their outdoor market, Rice Village Flea, and then, to a bigger, indoor production, Vintique Flea, and most recently, Flea at Silver Street (their next event is the Black Friday Holiday Flea on Friday, November 24 to Sunday, November 26, 2017), these vendor-filled events have been featured on KPRC, KHOU 11, and Great Day Houston, as well as in CultureMap, Houstonia Magazine, and the Houston Chronicle.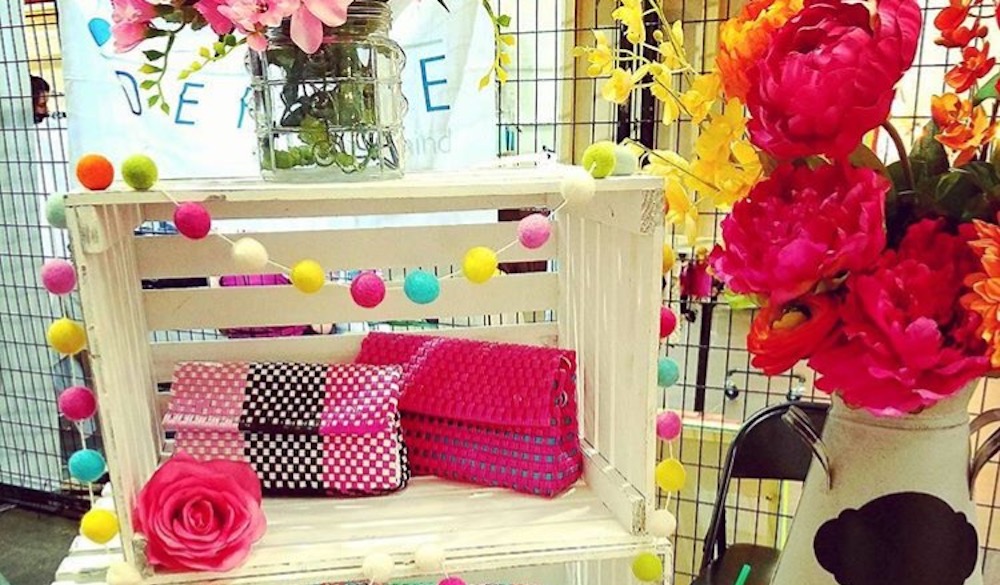 Sawyer Flea 
Dates: Third Saturday of each month from 

Saturday, September 16, 2017 through Saturday, December 16, 2017

Times: 10am to 5pm
Location: 2313 Edwards Street, Houston, TX 77007 (the corner of Edwards & Sawyer Street)
Parking: Free parking is available onsite. Additional parking is available on the surrounding streets.
Admission: No cover
This article was sponsored by Sawyer Flea. Per our advertising and sponsorship policy, we only accept sponsored content from organizations that meet our editorial standards and truly present a valuable activity, event, resource or destination for residents and visitors across the greater Houston area. Advertising revenue helps support 365 Things to Do in Houston, and our contributors, allowing us to expand our coverage of activities and events around the Houston area. Click here to learn about promoting your event or business.