Escape the heat while taking a closer look at the building blocks of all life and exploring humanity's true colors at The Health Museum before September.
Both of the eye-opening and mind-bending exhibits, Genome: Unlocking Life's Code and Humanae are wrapping up their runs at The Health Museum in early September 2017.
But there's still time for people of all ages to explore and marvel at their revelations about life's design and the human race – and escape the dog days of summer while doing it.
Admission to both exhibits is included with general admission to The Health Museum. Click here for tickets or more information on museum hours.
Genome: Unlocking Life's Code
This new traveling exhibition from The Smithsonian focuses on the mysteries behind DNA and the human genome, and explores how they connect to every living thing.
DNA literally is the "Stuff of life." It's the set of biological instructions that make everything from you to zebras, strawberries, and even yeast.
From the moment visitors enter the exhibition, they will find themselves immersed in an interactive, futuristic environment that communicates the revolutionary nature of genomics.
Featuring cutting-edge interactives, 3D models, custom animations, and engaging videos of real-life stories, the exhibition examines both the benefits and the challenges that genomics presents to modern society.
Visitors can explore three main zones, each featuring on a different aspect of the genome and DNA in general.
The Genome Within Us
Your Genome, Your Health
Connections: Natural World and Genomic Journey 
Click here for more information on Genome: Unlocking Life's Code.
The exhibit is open through Monday, September 11, 2017.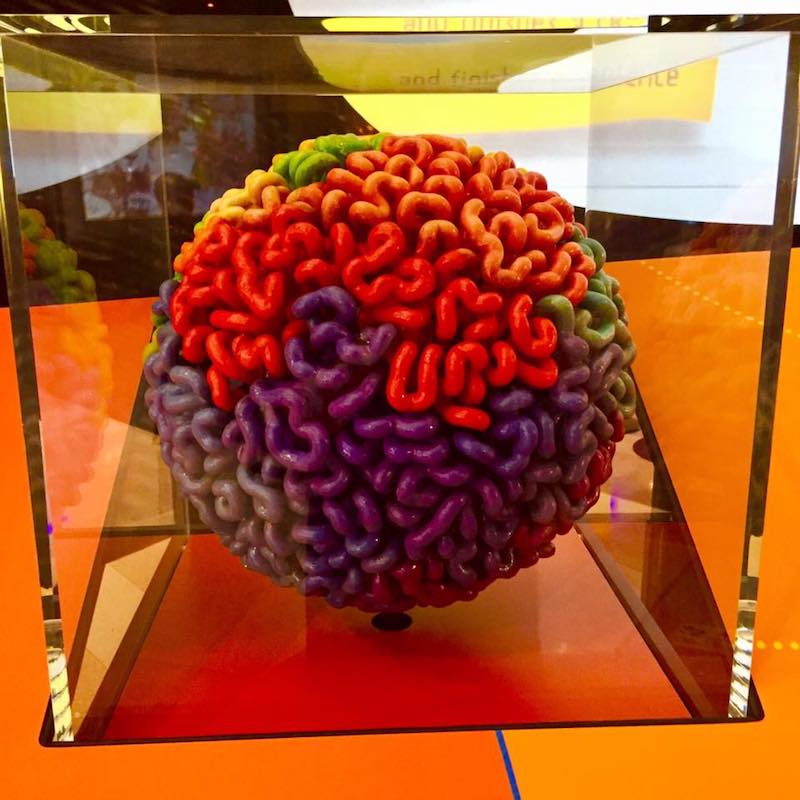 Humanae
A striking work-in-progress, Humanae was conceived and created by Brazilian artist and internationally renowned TED Talk speaker Angélica Dass.
It explores human identity and assumptions about race through a series of 250 portraits of people from around the world.
The photos and subjects have been classified based solely on how their skin tone corresponds to the Pantone Matching System. Used around the world, Pantone ensures consistency of color in industrial uses, including applications in creating paints, dyes, prints, and other productions.
All of the individuals photographed volunteered for the project and there are no classifications based on nationality, gender, age, race, social class, or religion.
However, the human eye quickly recognizes a discrepancy between the many actual skin tones as categorized and traditionally held ideas of race and ethnicity.
Click here for more information on Humanae.
The exhibit is open through Tuesday, September 5, 2017.
Summer 2017 Exhibits at The Health Museum
Dates: Daily. Humanae is on display through Tuesday, September 5, 2017; Genome: Unlocking Life's Code is open through Monday, September 11, 2017.
Times: Mondays through Wednesdays 9am to 5pm; Thursdays 9am to 7pm; Fridays and Saturdays 9am to 5pm; Sundays noon to 5pm.
Parking: Surface lot parking is available at the museum for $5; $3 for members.
Admission: Tickets are $10; $8 for ages 3 to 12 and seniors 65 and older; free for members and children 2 and under; free on Thursdays from 2pm to 7pm for families. Active and retired personnel receive half-off admission for up to four people. General admission also provides access to the museum's multiple exhibits. Click here for tickets or more information on museum hours.
This article was sponsored by The Health Museum. Per our advertising and sponsorship policy, we only accept sponsored content from organizations that meet our editorial standards and truly present a valuable activity, event, resource or destination for residents and visitors across the greater Houston area. Advertising revenue helps support 365 Things to Do in Houston, and our contributors, allowing us to expand our coverage of activities and events around the Houston area. Click here to learn about promoting your event or business.