Mingle with friends in a lively cafe and bakery while experiencing fine foods, coffee, tea, and delicious baked goods at the original Tout Suite in EaDo.
Located in the heart of EaDo near the intersection of Chartres and Commerce Street, this café and bakery offer a warm, friendly environment met with upbeat servers and staff well trained in the in's and out's of the pastry and coffee worlds.
Everyone from students, to writers, artists, friends, professionals, and those in between congregate at the community tables enjoying freshly baked pastries and fine foods made in-house from scratch.
Whether you are meeting up with friends, having a girls night out, a study group session, or a business meeting, everyone has a spot here.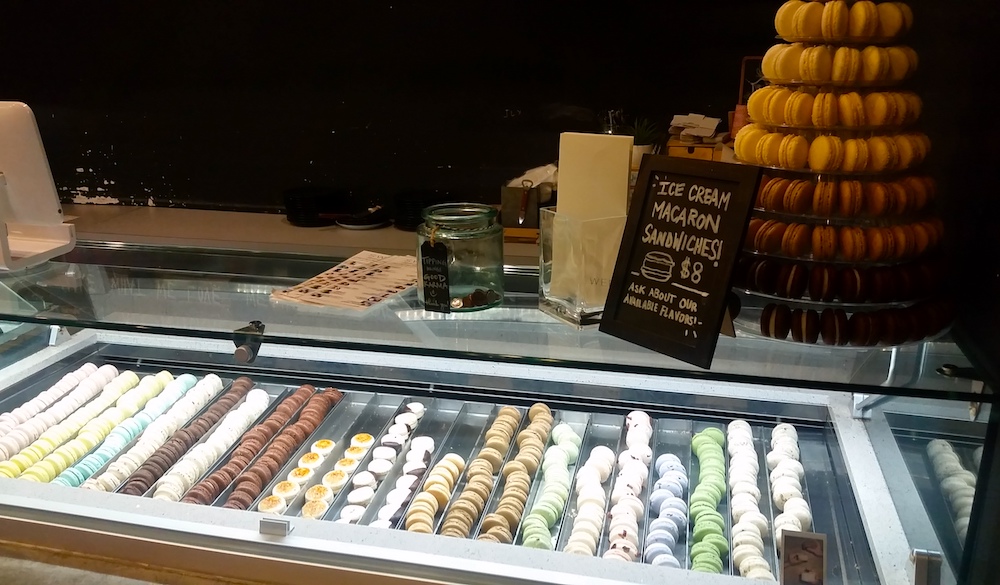 Taste Tout Suite
It may be obvious to say, but this coffee shop is a hot spot especially in the early hours for those who want to grab a cup of joe and dine early, but you should also expect a crazy rush during lunch hours on weekdays. 
Due to the huge pastry selection that seems to never run out, Tout Suite also gets busy during after-dinner hours with guests enjoying various delectable desserts like macarons, croissants, cupcakes, and tarts. 
While you're at it, try the incredible locally-roasted coffees, delicious teas, and specialty juices, which are pressed and made on-site. It's worth mentioning that the juices come in glass bottles that can be returned after use for recycling with $1 rewarded off of your next juice purchase.
Click here for a complete menu.
Daily Specials & Brunch
Try coordinating with your tastes buds and visiting strategically for one of Tout Suites many daily specials that offer a little something for everyone.like Macaron Monday, where if you buy three you get one free.
Delight in Macaron Monday, where if you buy three your fourth is free; or overstimulate your senses on Truffle Tuesday, where you can score two cake truffles for $2; if you're looking to wine while you dine try Wine Wednesday, where select glasses are $5 glasses and bottles $20.
For tea lovers, try Thirsty Thursdays when any tea with tapioca is just $3; or if you're on a health kick try Friday Night Flights where juice flights are offered for $5. Click here for a complete list of daily specials.
Don't forget about brunch. Get in early on the weekends as there is a huge demand for the bakery's brunch goods, which are only served on Saturdays and Sundays from 10am to 3pm. Click here for a complete brunch menu.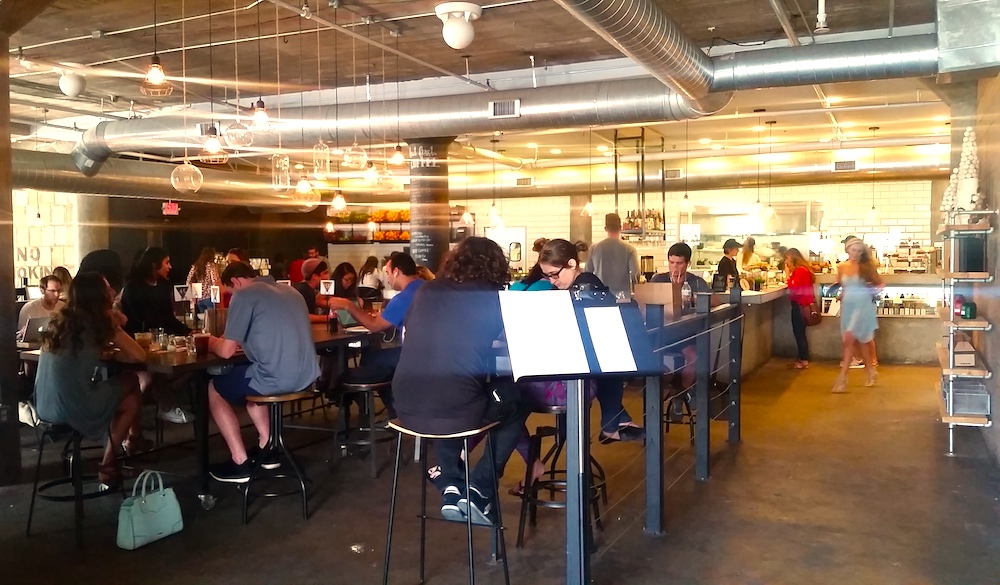 Enjoy the Venue
The converted warehouse gives an industrial look and feel, and Tout Suite retains the rugged interior by retaining the floors from its past life of having been a Ford dealership, a motor oil shop, and a nightclub.
The large front windows go from the high ceilings all the way down to the floor and provide natural lighting perfect for enjoying your breakfast or lunch.
Despite the lunch rush or coffee breaks there, it does not feel overcrowded in the building, but if you're looking for an excuse to hang late, the bright city lights and Houstonians walking about adds to the view.
Selfie Spots
A picture is worth a thousand words. With the industrial warehouse vibes, there are plenty of places indoors to take pictures with your friends.
Even a selfie at the pastry selection can become Instagram-worthy. The bricks and wooden planks that make up the ceiling and walls add a nice touch to photos, and of course, the latte art in your coffee can complement any hashtag.
If murals are your thing, right across the street you can find the #teamhouston mural at Donkey Paw Printing.
Tout Suite
Location

:

2001 Commerce St, Houston, TX 77002

Hours

: Monday to Friday 7am to midnight; Saturday to Sunday 10am to midnight

Phone: 713-227-8688
Parking

: Free lot and parking is available out front and behind the building. Be wary of no parking signage. Towing is heavily enforced in this area.