Get a glimpse of the 0.5% variation in human genetics, and its impact on human health, at the traveling exhibit Genome: Unlocking Life's Code on display at the Health Museum through Sunday, September 11, 2017.
DNA literally is the "Stuff of life." It's the set of instructions for making everything from you to zebras, strawberries, and even yeast.
When you understand what the language of DNA means, it will reshape how you view yourself, your health, your family, and your connections to life on Earth.
This new traveling exhibition focuses on the mysteries behind DNA and the human genome, and explores how they connect to every living thing.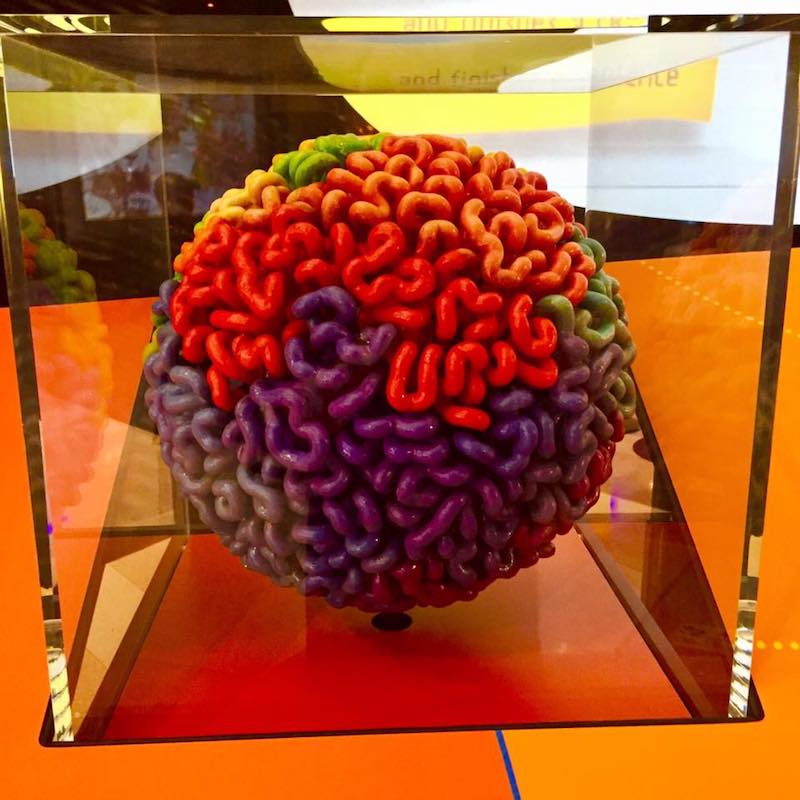 Genome: Unlocking Life's Code
From the moment visitors enter the exhibition, they will find themselves immersed in an interactive, futuristic environment that communicates the revolutionary nature of genomics.
Featuring cutting-edge interactives, 3D models, custom animations, and engaging videos of real-life stories, the exhibition examines both the benefits and the challenges that genomics presents to modern society.
Visitors can explore three main zones, each featuring on a different aspect of the genome and DNA in general.
The Genome Within Us
Your Genome, Your Health
Connections: Natural World and Genomic Journey
Genome: Unlocking Life's Code was developed and produced by the Smithsonian Museum of Natural History and the National Institutes for Health's National Human Genome Research Institute in association with Science North.
About the Health Museum
The Health Museum is Houston's most interactive science learning center and a member institution of the world-renowned Texas Medical Center.
Visitors to the museum can walk through a larger-than-life human body, take a mini science class, watch an organ dissection and check out both permanent and temporary exhibits that cover topics like health, medical science, and the human body. The Health Museum is located in the heart of the city's Museum District.
Genome: Unlocking Life's Code at The Health Museum
Dates: Through Sunday, September 11, 2017
Times: Mondays through Wednesdays 9am to 5pm; Thursdays 9am to 7pm; Fridays and Saturdays 9am to 5pm; Sundays noon to 5pm.
Parking: Surface lot parking is available at the museum for $5; $3 for members.
Admission: Tickets are $10; $8 for ages 3 to 12 and seniors 65 and older; free for members and children 2 and under; free on Thursdays from 2pm to 7pm for families. Active and retired personnel receive half-off admission for up to four people. General admission also provides access to the museum's multiple exhibits. Click here for tickets or more information on museum hours.
This article was sponsored by The Health Museum. Per our advertising and sponsorship policy, we only accept sponsored content from organizations that meet our editorial standards and truly present a valuable activity, event, resource or destination for residents and visitors across the greater Houston area. Advertising revenue helps support 365 Things to Do in Houston, and our contributors, allowing us to expand our coverage of activities and events around the Houston area. Click here to learn about promoting your event or business.