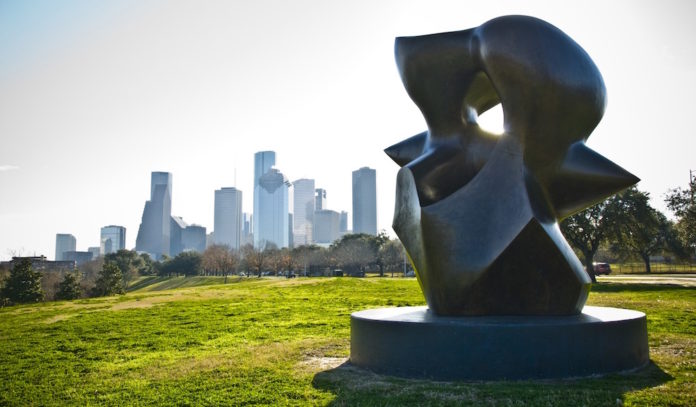 Explore art outside of the confines of museum, gallery, and institution walls with our list of top 10 public art pieces in Houston.
Houston is fortunate to play home to plenty of temporary and permanent public art installations in neighborhoods, airports, parks, and public buildings that contribute to the city's identity.
Check out our list of favorite public artworks that are free to visit with our list below.
Top 10 Public Art Pieces in Houston