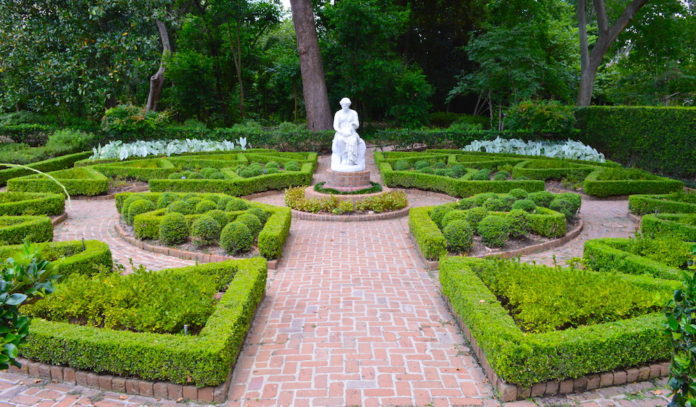 Enjoy an enriching afternoon taking in the beauty of manicured formal gardens and historic decorative arts at the Bayou Bend Collection and Gardens.
Housed in the former home of Houston philanthropist Ima Hogg (aka "The First Lady of Texas"), this picturesque garden and art collection nestled in River Oaks is listed on the National Register of Historic Places and recognized as the first public garden in Texas to practice organic gardening.
Visitors can feast their eyes on trails lined with artistically-trimmed shrubbery throughout the majestic gardens and woodland ravines that surround the 28-room historic Southern home. Miss Hogg is also credited with introducing azaleas to Houston, which bloom each Spring into an Azalea Trail with a reputation well worth the seasonal visit.
Visit the garden, rare masterpieces of American art, and antiques showcased in Miss Hogg's home year-round as Bayou Bend welcomes thousands of visitors annually for tours and special programs.
Note: Bayou Bend is open as usual, but the bridge that serves as the main entrance is temporarily closed for maintenance. Click here for more information on visiting and upcoming events.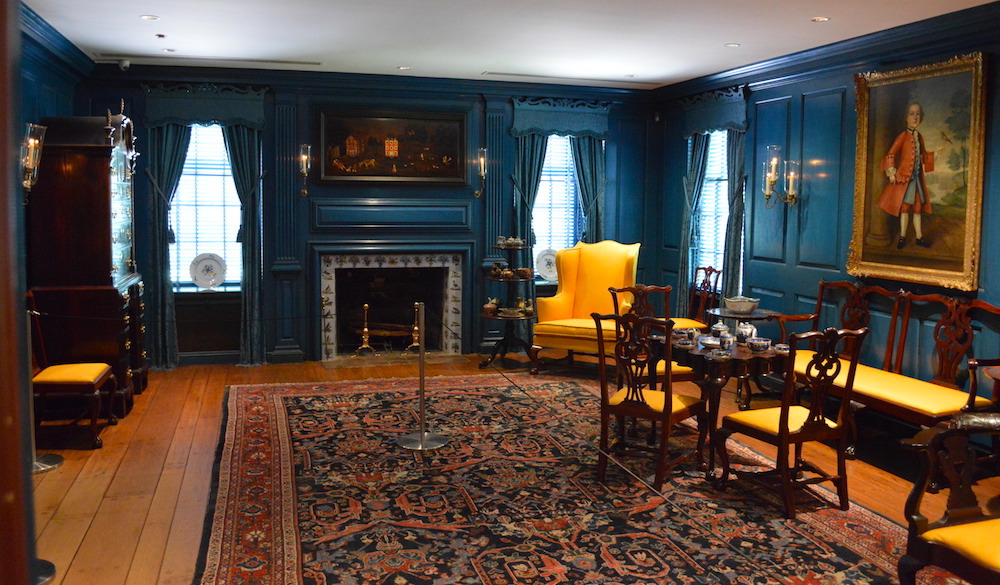 Bayou Bend Collection 
Situated within the Bayou Bend Garden is the stunning home collection of Hogg. Thought to be one of the finest showcases of American furnishings, silver, ceramics, and paintings in the United States, the collection of rare objects dating between 1620 to 1876 are installed to mirror different periods of American history throughout the mansion's 28 rooms.
Like many American collectors, Hogg was particularly interested in fine American antiques from each period. To house the collection architect John F. Staub was commisioned and built the home between 1927 and 1928.
Ima Hogg donated Bayou Bend to the Museum of Fine Arts, Houston in 1957, but continued her stay at the mansion until 1965. She oversaw the alteration of her home into the house museum we know today, which opened to the public in 1966.
Bayou Bend Collection & Gardens
Hours: Tuesday to Saturday 10am to 5pm; Sunday noon to 5pm; closed Mondays. Home tours begin every 15 minutes during open hours.
Phone: 713-639-7750
Parking: Free lot parking is available in the surrounding area
Admission: Tickets start at $12.50; $11 for students with ID or senior 65 and older with ID; $10 for MFAH members; $6.25 for children age 10 to 18; free for children age 9 and under. Children age 9 and under are not permitted on guided house tours. Click here for more information.