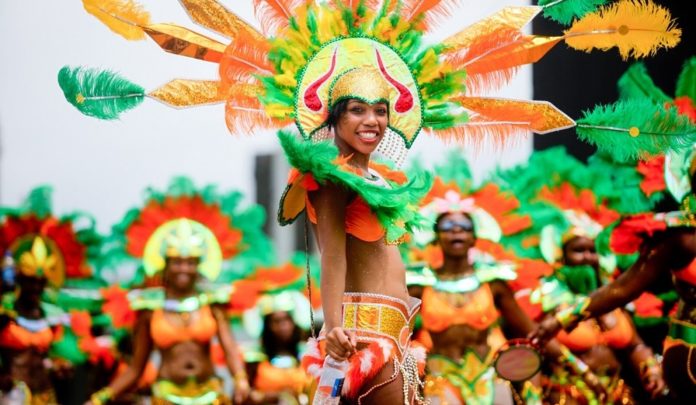 Get festive as the second annual Carnival Houston hits the city with culture from Creole to the Caribbean, from Costa Rica to Colombia, Thursday, May 21, to Sunday, May 24, 2015.
Kick off the summer with a four-day blowout of art, culture, food, music, and a parade as Carnival Houston celebrates its second year.
Watch as an elaborate parade strolls through the city, have a blast and get colorful at a body paint party, see Caribbean beauties strut their stuff at a pageant, or just go for the food featuring cuisines from everywhere south of Texas.
The festival is expected to bring in more than 15,000 carnival-goers and more than 1,200 participants to its parade.
Carnival Houston 2015