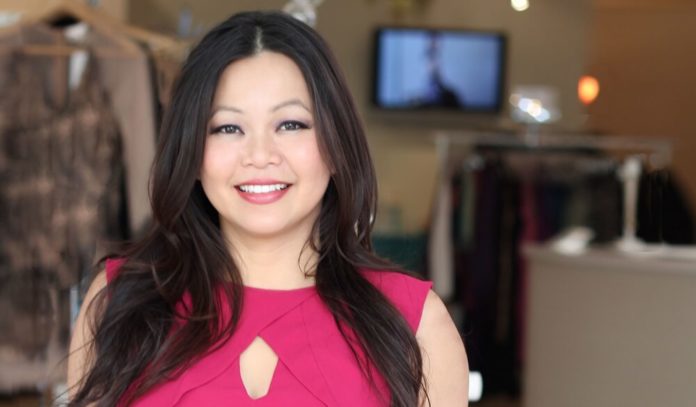 At the top of each week "My Top 5" showcases enterprising and creative Houstonians making things happen in H-Town, revealing their favorite things to do in their down time. This week, we're very pleased to feature fashion designer Chloe Dao, who shares some of her favorites inside and outside the Loop.
My Top 5 Things to Do in Houston
by Chloe Dao
Houston MakerSpace – MakerSpace is a Do-It-Yourself dream space. If you can imagine it, it can be made here. HMS has the instuctors, tools, space, and the community of artists and other DIYers to inspire you to dream even bigger than your imagination.
Craftex – Craftex is Michael's and Jo Ann's on steroids. The gem of Craftex is the wide selection of coffee table books and serious collectible volume editions. I love books relating to any designs, be it architecture, interior, fashion or even cooking. I can spend all day there.
HubCap Grill – Hubcap on 19th street has killer burgers. It is cheap, moist and delicious. My burger is the BLT with lots of jalapeños. For the serious foodies, Hubcap Grill's wide selection of over-the-top burger combos won't disappoint.
Vietnamese cuisine – I love Vietnamese food and Che, a Vietnamese shaved ice dessert, is my favorite treat– especially in the heat of Houston's summer. Go to Bellaire and try Star Snow Ice & Teriyaki for Che dessert, Kim Son Buffet for a true diverse selection of Vietnamese cuisine, and Tan Tan for late night meals.
Fashion schools in Houston – My passion is supporting and nurturing the local fashion design talents from Houston Community College and The Art Institute of Houston. They both have great fashion programs. Every May, I look forward to their annual student fashion shows showcasing senior collections. It is open too the public. Fashion for everyone!
About Chloe Dao
Fashion designer Chloe Dao put Houston on the fashion map after her win on Project Runway: Season 2.  She is known for her sophisticated style mixed with a sense of ease. Chloe's warm southern charm and playful spirit is apparent in every collection as well as her boutique, which celebrates its 15th anniversary this year.  Her DAO Chloe DAO collection is proudly made in Houston. As a leader in the fashion community, Chloe serves on the advisory boards for Houston Community College, University of Houston, and The Art Institute of Houston. Her community service extends beyond fashion; she supports several non-profit organizations such as Dress for Success, Community Cloth, Girls, Inc and Think Pink.