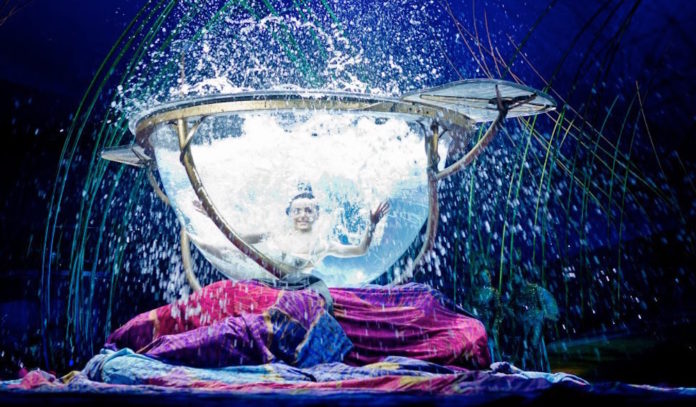 Immerse yourself in the high-flying feats, stunning imagery and colorful storytelling as Cirque du Soleil returns to Houston to present Amaluna from Thursday, February 12 through Sunday March 8, 2015.
Inspired by Shakespeare's The Tempest, this magical romance transports audiences to a mysterious island where goddesses walk the land and the rhythm of life is ruled by the cycles of the moon.
While Queen Prospera's daughter undergoes rituals of her coming-of-age ceremony, a group of young men are shipwrecked on island. Prospera's daughter falls in love with one of the brave sailors but the two lovers must overcome many trials and setbacks before finding peace together.
The island world of Amaluna bursts to life with jugglers, aerial performers, dancers, unicyclists and much more.
The show is presented in Cirque du Soleil's Grand Chapiteau, an elaborate and fanciful blue and gold take on the traditional circus tent.
Cirque du Soleil's Amaluna