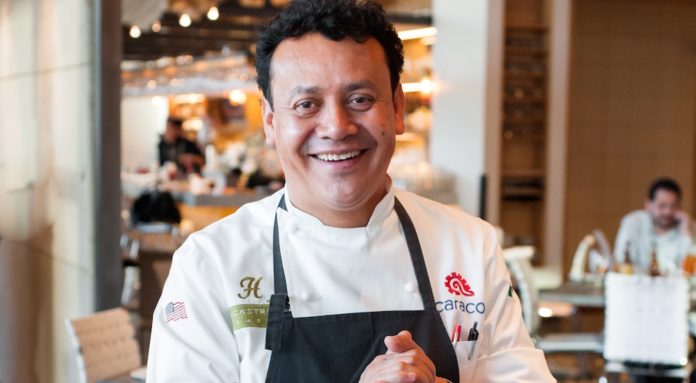 In our weekly "My Top 5" series, we serve up the favorite things to do of popular, enterprising Houstonians. This week, we're very pleased to showcase Chef Hugo Ortega of Backstreet Café, Hugo's and Caracol, who shares his favorite things across the city where he realized his American dream.
My Top 5 Things to Do in Houston
by Chef Hugo Ortega
About Chef Hugo Ortega
Chef Hugo Ortega is one of Houston's best-known and best-loved chefs. He was raised in Mexico City and Puebla, Mexico and learned his love of cooking from his mother and grandmother, a revered mole maker. At age 17 he left Mexico for Houston, where he began his career in the restaurant industry as a dishwasher and busboy at Backstreet Café before graduating from culinary school and later becoming its executive chef and owner, along with his wife Tracy Vaught. His American dream continued in 2002 when they opened Hugo's on Westheimer in Montrose. In 2013 they opened Caracol, a Mexican coastal kitchen, in the Galleria area. He has published two cookbooks: Hugo Ortega's Street Food of Mexico and Backstreet Kitchen: Seasonal Recipes from Our Neighborhood Café. Ortega has been a three-time finalist for Best Chef: Southwest at the prestigious James Beard Awards from 2012 through 2014. He and Vaught have one daughter, Sophia, and live in River Oaks, less than a mile from the restaurant where they started their careers in the restaurant industry, met and fell in love.